Tyson Foods has seen its shares plummet 16 percent, a three-year low, after facing challenges in its beef, pork, and chicken departments. 
The company, which is the world's second-largest meat producer, posted a loss of $97 million in the three months prior to April 1, 2023 – its first quarterly loss since 2009. This is compared to a net income of $829 million a year earlier.
"This quarter was definitely a tough one," said its CEO Donnie King, as reported by Reuters.
Tyson has now lowered its full-year sales forecast from $55-57 billion, to $53-54 billion. 
While the company hiked meat prices last year to account for inflation, average sales prices for pork and beef fell 10.3 percent and 5.4 percent respectively in the quarter ending April 1. Beef sales also fell by 8.3 percent.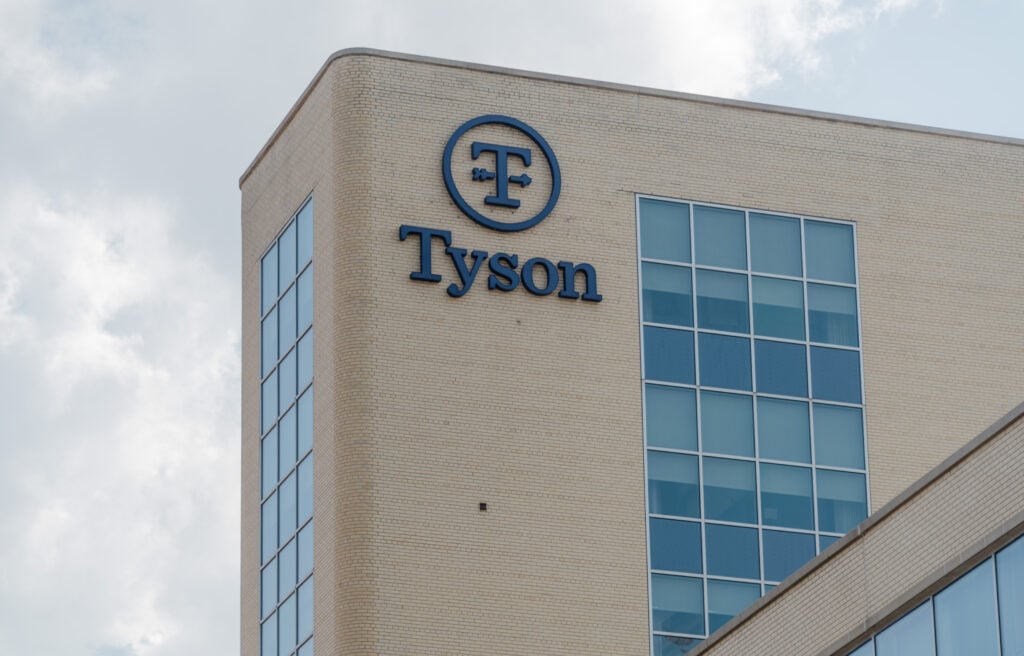 Problems in the meat industry
Increasing costs of production in the animal agriculture industry, coupled with consumers moving away from meat, have been cited as attributing factors.
A reduced cattle herd has forced Tyson to pay for more animals, which has eroded its margins. The company has also reportedly struggled with increasing costs of animal feed.
Increasing costs means that beef producers are sending cows to slaughter early, rather than keeping them for breeding. Since fewer cows are now "available," there is greater competition among meat companies trying to buy them. Because of this, Tyson's beef costs increased $305 million. 
Tyson said that reduced consumer demand for beef has meant that it is less able to increase cost of the product, which would pass on the higher prices to the customer. It now looks set to make a loss on beef, with margins of between negative 1 percent and positive 1 percent predicted.
The price of chicken feed has also increased by $145 million. Margins on chicken were reported as negative 3.7 percent. Notably, Tyson plans to close two of its chicken plants this month, laying off 1,700 workers in the process.
Meanwhile, Tyson's pork margins were the worst in two decades, at negative 2.2 percent.