Actor and plant-based restaurant chain owner Kevin Hart has awarded two vegan companies $10,000 each as part of a small business grant program.
Black Leaf Vegan, a café in Indiana, and Mama Roots, a vegan food truck in Minnesota, are the fortunate recipients.
Grants were awarded to 50 companies overall, totaling $500,000 in support. Funding came from Gran Coramino Tequila (which Hart co-founded with Juan Domingo Beckmann) together with nonprofit organization Local Initiatives Support Corporation (LISC).
Dubbed the Coramino Fund, the program, which launched last year, seeks to offer financial aid to Black and Latinx companies. This is to help level the playing field for those who have historically found it difficult – or impossible – to access funding.
"[Beckmann] and I always knew we wanted Gran Coramino to have a give-back component that focused on providing Black and Latinx entrepreneurs with resources to pursue their small business dreams," Hart said in a statement. "Teaming up with LISC last year to launch The Coramino Fund in the US was the start of that journey."
Gran Coramino Tequila also donates $1 from every bottle sold to small businesses operating within Tequila, Mexico, and in the US. Companies can apply for the next round of grant funding when applications open later this year.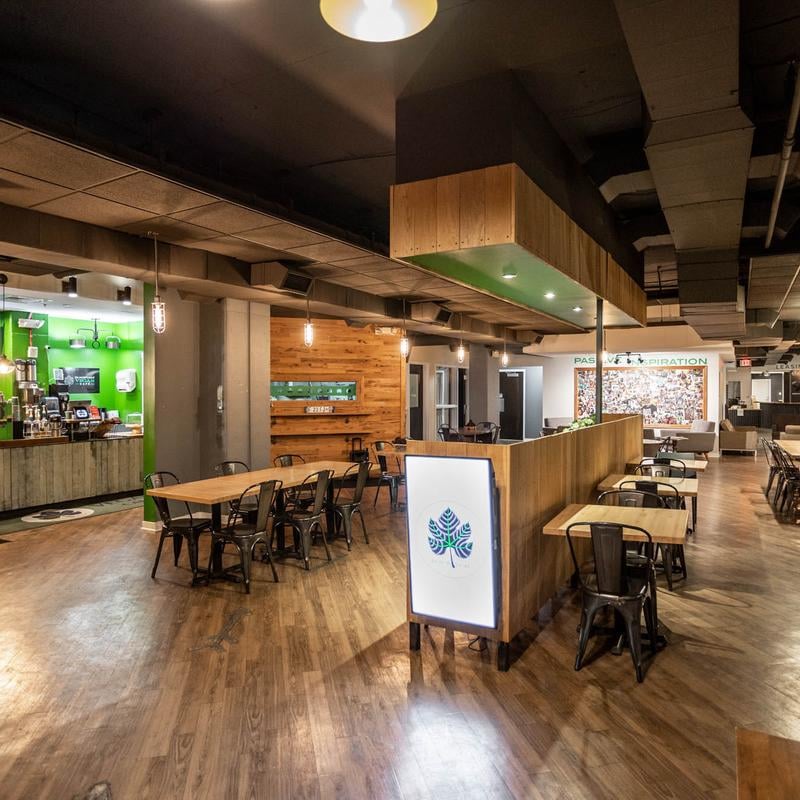 The vegan businesses that wowed judges
Businesses from across the US – and a diverse selection of sectors – applied for support from the Coramino Fund. Of the successful bids, only Black Leaf Vegan and Mama Roots are vegan-centric operations.
Like Hart's Hart House restaurants, both look to increase access to healthy food within their communities, powered by plant-based ingredients.
Located in the Canal District in Indianapolis, Black Leaf Vegan is a family-owned café that serves what they call "life-sustaining" plant-based food. It offers private catering as well as sit-in dining and extends a welcome to all communities.
Owners Derek and Taria Slack claim their journey to veganism came after researching illnesses that commonly affect Black and Latinx people. They identified plant-based diets as a potential solution and set out to democratize access to them.
Over in Minnesota, Mama Roots prioritizes whole foods, working with nothing else. Meals are developed and cooked almost exclusively from scratch and make use of local, seasonal produce. Community is at the heart of the food truck. One of the founders, Melanie Hallstein, stayed close by becoming a supplier (via her Fairhaven Farm) when she left the company.
"It is important that our products are sourced from local farmers. This guarantees that our food not only supports other small businesses, but we have confidence in the fact that we are placing quality food on your plate!" Desiree Jenkins, owner of Mama Roots says.
"Our food is predominantly made from scratch and is always made with love…a mother's meal from our mother Earth."
Both Black Leaf Vegan and Mama Roots intend to use their $10,000 grants to grow their enterprises.
The Coramino Fund
Of the 50 companies supported by Hart and his partners, half are Black-owned with a further 36 percent being Latinx-owned. The remaining 14 percent of companies are both Black and Latinx-owned. Just over a third (68 percent) of the grants went to women-owned companies.
Fresh applications for the grant program will launch later this year.