British luxury department store chain Harvey Nichols has said it will go fur-free by the end of 2023. 
The Humane Society UK (HSI/UK) described the move as an "iconic moment" in its Fur Free Britain campaign. Harvey Nichols, founded in 1831, is said to have made the decision after being shown footage of the organization's latest investigation into fur farms in China.
In a statement to the Mirror, a spokesperson for the store said: "As part of our ongoing review of these practices and continued sustainability initiatives, Harvey Nichols confirms that it will phase out the sale of fur or fur-trimmed products both online and in stores, to be completely fur-free by the end of 2023." 
Responding to the news, Claire Bass, senior director of campaigns and public affairs at HSI/UK, said: "This world famous British department store has come to the inevitable conclusion that so-called 'ethical fur' simply doesn't exist and fur farming flies in the face of any credible notion of sustainability. Harvey Nichols' compassionate stance now leaves the handful of remaining retailers that continue to sell fur looking increasingly isolated."
Harvey Nichols first introduced a fur-free policy in 2004, but it backtracked in 2013. As of December 2022, it was selling fur from brands including Yves Solomon, CP Company, Canada Goose, and Moncler. Canada Goose and Moncler have both announced their own plans to phase out fur.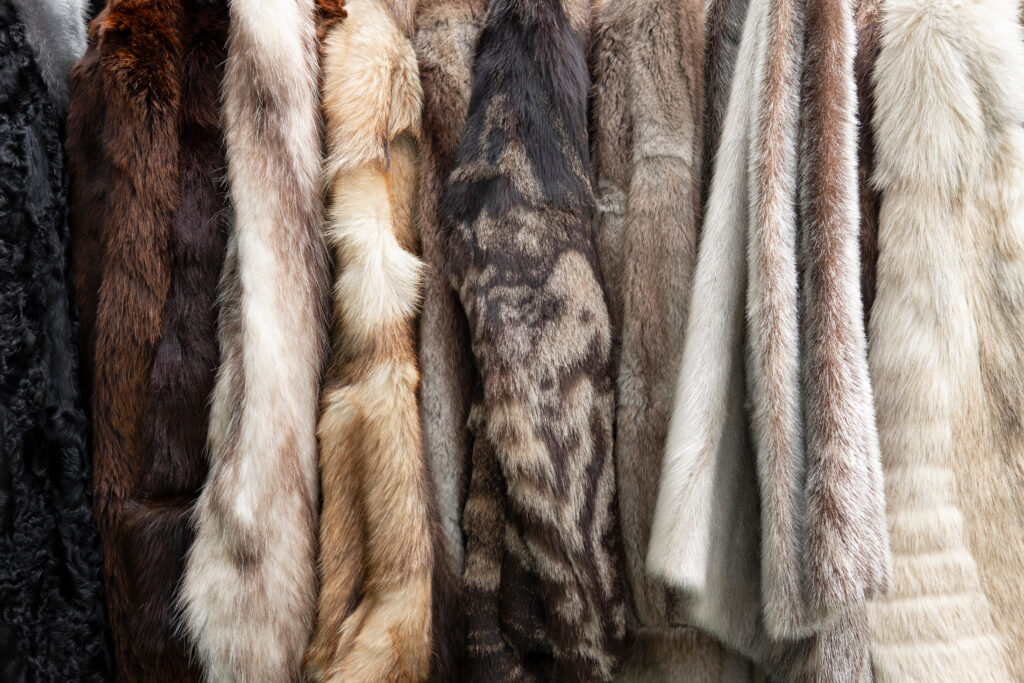 The cruelty of fur
Animals raised and killed for fur include minks, foxes, chinchillas, and rabbits. While fur farming is illegal in the UK, where Harvey Nichols is based, millions of pounds worth is imported every year. 
Fur farming is big business in countries like Finland, China, Denmark, and Poland. The animals are often kept in wire cages with no chance to exhibit natural behaviors.
HSI/UK's latest investigation into a fur farm in China found baby animals and their mothers being kept in small, filthy cages.
Many of the animals appeared to be exhibiting behaviors that indicated psychological distress, such as repetitively pacing their tiny enclosures. Some were kept in cages barely longer than their body length. 
You can sign HSI/UK's petition to ban fur imports in the UK here.