The Good Food Institute Europe (GFI Europe) reports that sales of plant-based foods across 13 European nations amounted to €5.7 billion in 2022.
The figure represents a 22 percent increase since 2020, with vegan meat alternatives being a major contributor. Alongside, dairy-free cheese and vegan seafood products saw significant growth from increased consumer demand.
Comparatively, some animal protein categories experienced reduced sales figures.
Countries included in the sales analyses were Austria, Belgium, Denmark, France, Germany, Italy, the Netherlands, Poland, Portugal, Romania, Spain, Sweden, and the UK.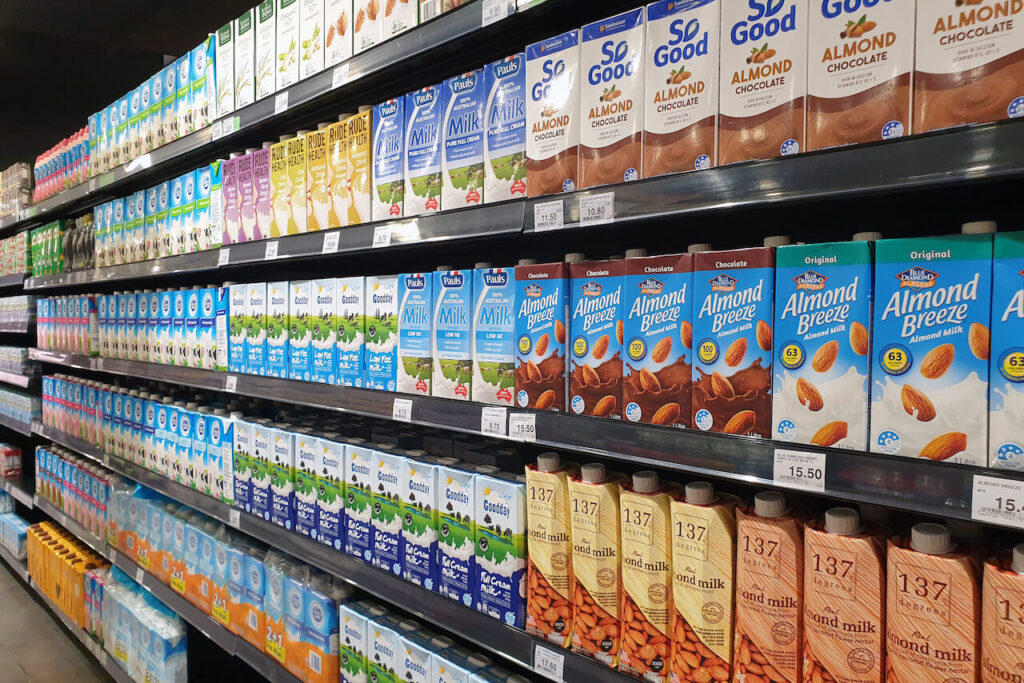 Vegan sales rise while animal protein falls
In a detailed report, GFI Europe reveals that vegan meat products saw a 21 percent increase in unit sales from 2020 to 2022. Plant milk garnered a 20 percent uptick.
During the same period, animal-based meat and milk sales dropped by eight and nine percent, respectively. 
Nondairy cheese also enjoyed vast growth. As the market diversified to include more vegan cheese brands and products than ever before, the sector reached a total market value of €144 million.
Representing a 102 percent increase in sales between 2020 and 2022, it eclipsed conventional cheese's growth by more than 10 times.
Similarly, unit sales for plant-based yogurt increased by 16 percent, while conventional yogurt's fell by four.
Plant-based 'seafood' making waves
Some of the most significant figures came from the alternative seafood sector, which saw its unit sales grow by 343 percent in the two-year period.
However, the vegan seafood market remains – according to GFI Europe – the least developed area of plant-based food. Despite vast growth, only €43 million in sales were recorded in 2022. For comparison, plant milk garnered €2.21 billion last year alone.
Increased sales were also identified across the plant-based cream, ice cream, and meal product categories. The latter saw a 79 percent rise in sales. 
A more sustainable economy?
Despite tangible, and in some cases, gargantuan, growth across the plant-based food sector, GFI Europe says there is still vast space for improvement.
"These figures show Europe's appetite for plant-based foods is continuing to grow – but these sustainable options still represent a tiny proportion of the market," Carlotte Lucas, senior corporate engagement manager at GFI Europe, said in a statement.
"European companies and governments have a critical role to play in supporting consumers to make more sustainable choices. Companies must continue investing in product innovation to develop delicious and affordable plant-based options.
"And governments must invest in the research and infrastructure we need to reduce prices and improve the quality of plant-based options, in order to deliver on their climate targets and enhance food security."
Plant-based foods are widely recommended to stem the progression of the climate crisis. In particular, vegan meat products are suggested as a positive swap for animal-based protein. The former is said to create around 90 percent fewer greenhouse gas emissions during production while using up to 93 percent less land and 99 percent less water.
Moreover, governments have been warned that a failure to address meat production as a serious contributor to the climate crisis will make it "impossible" for their countries to fulfil Paris Agreement pledges.