Vegan Blink-182 drummer Travis Barker founded his cruelty-free wellness brand Barker Wellness earlier this year. The company has introduced its latest range: vegan CBD products for dogs and cats.
Pet owners can choose between beef or tuna flavours and concentrations of 250mg or 500mg.
The tinctures are free from THC, GMOs, preservatives, and artificial flavors. They are high in omegas, which are said to promote skin, fur, heart, and hormone health.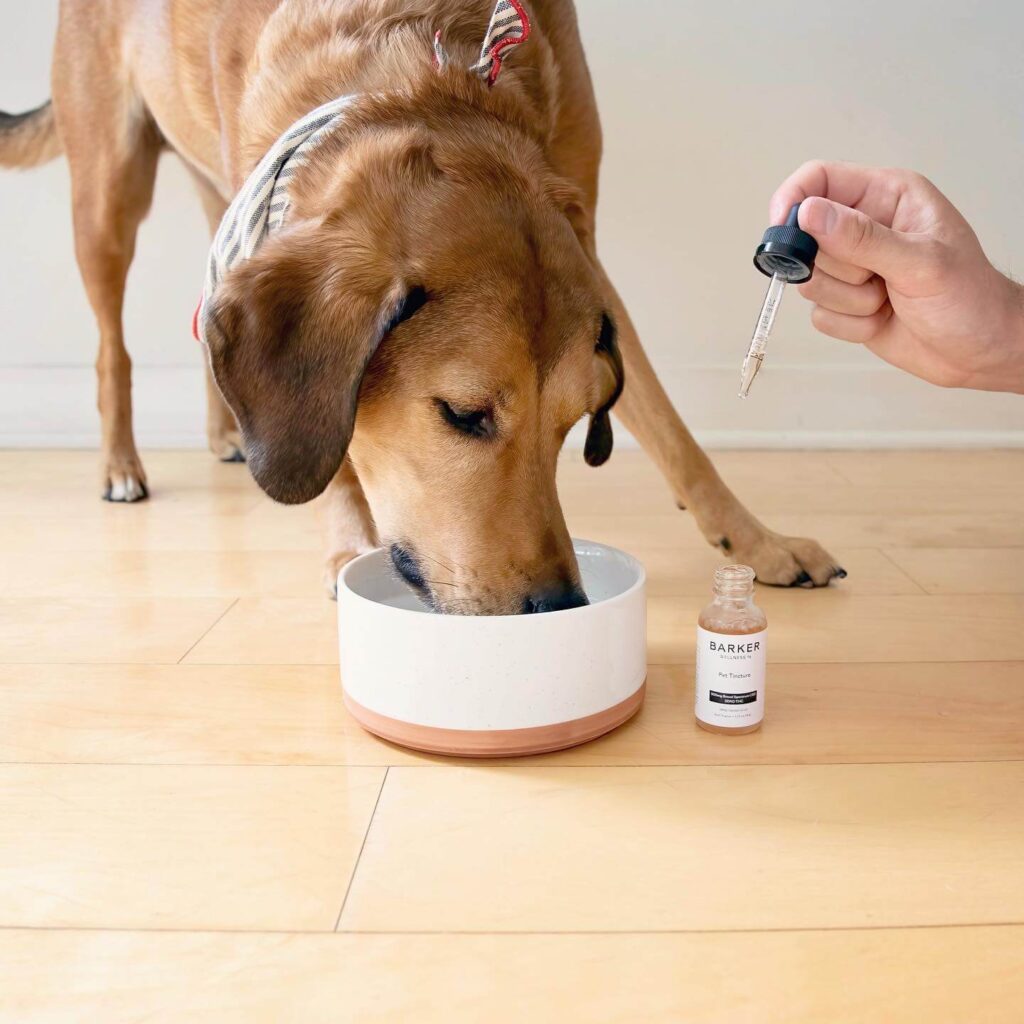 CBD for pets
The animal-friendly formulas were developed to help relieve stress, joint pain, and muscle discomfort. They may also improve a pet's sleep and mood, especially anxiety.
Research published last year found that more than 70 percent of dogs may experience some kind of anxiety, like separation anxiety or sensitivity to noise.
Barker Wellness says its products are especially good for older dogs.
"If you have an ageing or disabled pet, you know how difficult it can be to watch your furry friend suffer through pain caused by injuries and chronic issues like arthritis," the company writes on its website.
"And while prescription medications can be effective, they often come with many risks, worrying side effects, and even the potential for a lethal overdose," it continued.
Separate research from last year looked at the impact of CBD on dogs suffering from osteoarthritis. It documented improvements in symptoms for dogs who took the CBD in just one month.
Travis Barker
Barker has been vegetarian since he was 13. He became vegan after surviving a plane crash in 2008. The musician told Men's Journal that since making the change, he has 'endless amounts of energy'.
Barker teamed up with animal rights organization PETA in 2017 for a Never Be Silent Campaign. For the initiative, he and his vegetarian daughter pledged to always speak up for and help animals.