A BBC home makeover show has been hit with 1,502 Ofcom complaints over concerns of animal cruelty. 
Sort Your Life Out, which is presented by TV personality Stacey Solomon, sparked controversy over a scene that saw the family's companion rabbits be moved from the house to the garden.
Solomon suggested that the animals moved from their large indoor enclosure, situated in the home's conservatory, to an outdoor hutch. The end goal was to free up more space within the house, which drew criticism from many viewers.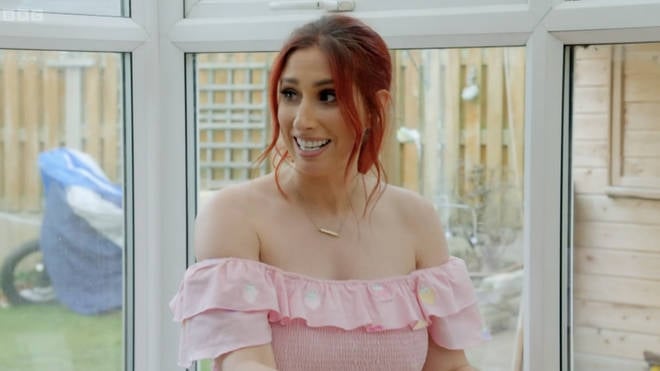 In addition to registering official complaints, show-watchers took to social media to make their disappointment known. Most took issue with the rabbits being moved to hutches, which have been identified by many animal charities as unsuitable environments for rabbits.
The Rabbit Welfare Association and Trust (RWAF) was among those voicing concerns. The organization urged the public to complain to the BBC over the treatment of the rabbits.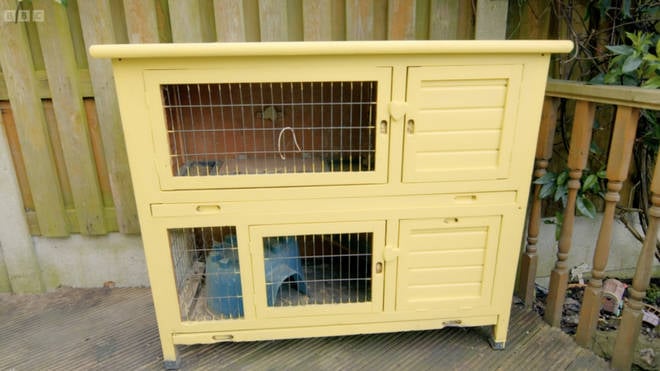 The BBC responds to animal cruelty allegations
Following a swathe of direct tweets to both the BBC and Solomon, the broadcaster released a statement.
In it, the BBC states that: "​​The rabbits have full access to a wide, enclosed garden to roam around in, with the hutch being a place to come and go as they please during the day, as well as a safe and secure space for them to sleep in at night."
Sort Your Life Out producers also claim that the animals are used to living outdoors and are acclimated to the garden environment.
Animal charities express concern
Solomon is seemingly yet to address the complaints, but animal charities have expressed disappointment with the BBC statement.
Speaking to Plant Based News about the rabbits' new home, Elisa Allen, PETA Vice President of UK Programmes and Operations, said: "While rabbits enjoy the occasional frolic in a secure garden, they are best suited as indoor companions. When kept outside they are subjected not only to weather extremes, but also to parasites like fleas and ticks, and industrious predators who will work hard to break into hutches to attack the terrified animals. 
"We encourage the show's producers to read up on proper rabbit care, move the pair back into the house, where they will be much safer and happier."
RWAF was also dissatisfied with the statement. As well as encouraging viewers to complain, it also called for compassion towards the presenter.
"Before we comment any more, we want to make it clear that we think that this is the Production company's responsibility, not the presenter, and we won't allow any comments against Stacey Solomon," it said.
How to properly care for rabbits
Vet charity PDSA states that a rabbit's habitat has an enormous impact on their general wellbeing and health and as such, should be given a lot of thought.
It goes on to say that the animals can live indoors and outdoors, but that a hutch is not enough and can lead to boredom. Natural exercisers, rabbits need as much space as possible to flourish and should be housed in groups, as they are sociable creatures.
As a bare minimum, the PDSA says that every rabbit should have enough room to run, jump, stretch out fully, and stand on their hind legs without their ears touching a ceiling.
The best bunny homes will include enrichment toys, and stringent safety measures to protect them from predators and ample warmth.