Actors Natalie Portman and Tom Felton are the latest celebrities to make moves in the vegan sphere with their recent investments in plant-based meat startups.
Tom Felton's investment
Felton, perhaps best known for his portrayal of Draco Malfoy in the popular Harry Potter series, has become an investor and brand ambassador of Jack & Bry.
Jack & Bry, a UK-based food tech company, arrived on the scene in 2019. The woman-founded business uses jackfruit to craft vegan meats, including burger patties, pepperoni, and fish fillets.
The company now supplies plant-based products to a wealth of major food chains, including Papa John's, Pizza Express, Prezzo, and Zizzi.
In fact, Jack & Bry recently sold its 45 millionth slice of vegan pepperoni pizza, the company reveals in a press release.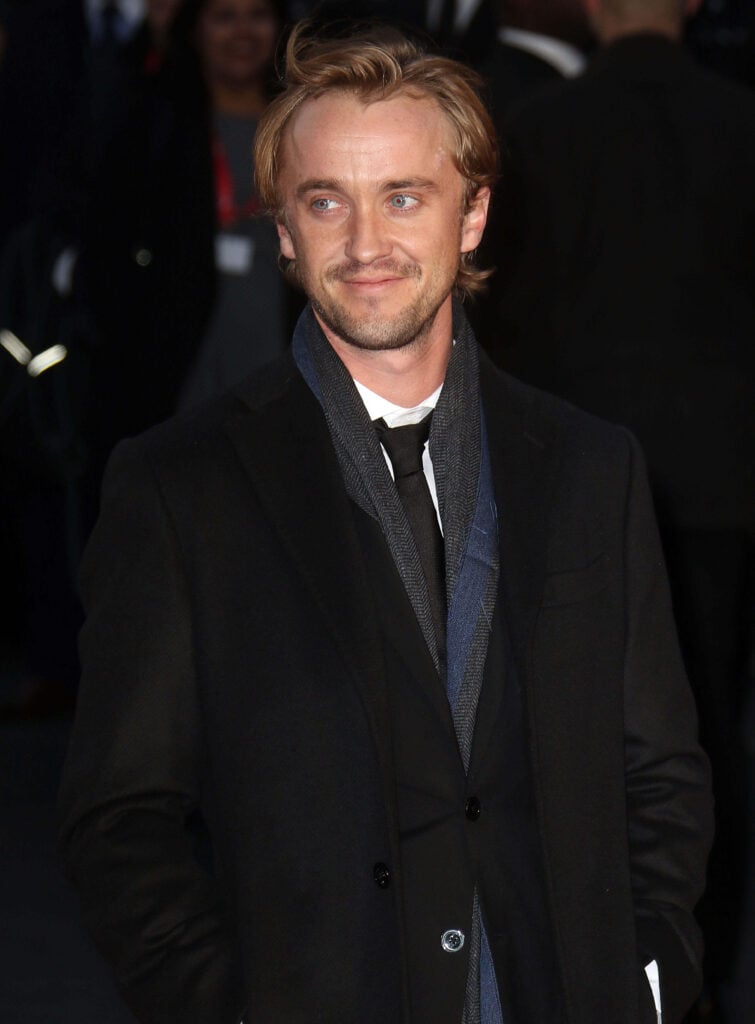 Felton invested in the company at the start of a Series A funding round, which hopes to secure £6 million (US$8 million) over the next three months.
In early 2021, Jack & Bry raked in £1.25 million (US$1.7 million) from Beyond Impact, KM Capital, and former Quorn chairman Clive Sharpe, among others.
"Bryony and Jen have a great product," Felton said in a statement sent to Plant Based News, referring to the startup's founders. "I'm excited to be involved and watch the company grow."
Bryony Tinn-Disbury, CEO and co-founder of Jack & Bry, commented: "We are delighted Tom has joined this investment round.
"His integrity on-screen and off and inter-generational appeal will help not only with our Series A, but to take our brand to the next level."
Natalie Portman investments
Portman, known for her work in Black Swan, Thor, and the Star Wars franchise, has also been placing her support behind meat-free ventures.
The actor and director recently helped French company La Vie (formerly 77 Foods) secure a record-breaking investment. La Vie, creator of vegan pork, closed a Series A funding round, bringing in $28.3 million. 
It's said to be the largest funding round in the French alternative protein category to date.
La Vie uses soy, konjac, and sunflower oil to produce its plant-based meat. According to the company, blind taste-testers have not been able to distinguish between La Vie's vegan bacon and the animal-based variety.
In fact, it was trying the meat-free product out that swayed the investors to partake, according to La Vie's chief executive and co-founder Nicolas Schweitzer.
"It was by giving people a taste of our products that we managed to put together this extraordinary round of financing," Schweitzer said, per Firstpost. "Right away, investors said, 'Oh, yeah!'"
La Vie, founded in 2019, said it will use the funds to expand across France and the remainder of Europe, including the UK, at "lightning speed."
The recent investment is not Portman's first foray into the plant-based space. The actor, who went vegan in 2011, was an early investor of Oatly. The oat milk brand also attracted the likes of Oprah and Jay-Z as investors.
Further, Portman has placed her financial support behind animal-free leather brand MycoWork, alongside John Legend.