Joaquin Phoenix has released a statement to mark the closing of Farmer John slaughterhouse in Los Angeles.
The actor, who has been vegan since the age of three, has regularly attended vigils at the 90-year-old slaughterhouse, where millions of pigs have been killed.
In an address from the set of Joker: Folie Á Deux, Phoenix said: "The closure of the Farmer John slaughterhouse is only the end of a chapter in a book that is still being written, a book in which we continue to advocate for the liberation of all animals who suffer in these oppressive systems.
"I am thankful to L.A. Animal Save and everyone in this community who has shown these animals the only kindness and respect they have ever known. You have taken the pain of bearing witness, and turned it into effective, peaceful, diplomatic advocacy for animals.
"Although it saddens me that I can't be there at this time, it's been my privilege to stand alongside these activists, and it's our duty to continue this fight."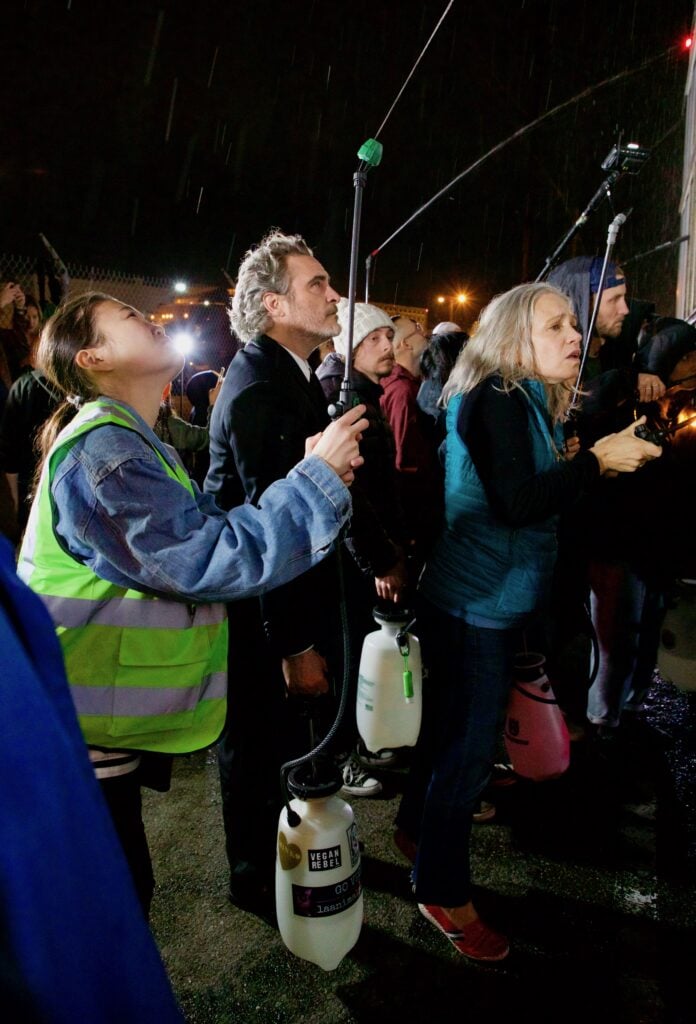 Farmer John slaughterhouse shuts down
Smithfield-owned Farmer John slaughterhouse in Vernon, California, will permanently shut its doors this week.
Activists are planning five nights of events to mark its closure, which started on Sunday, January 29. The events will take place until the last pig arrives.
Other speakers will include musician Moby and actors Greg Cipes (Teenage Mutant Ninja Turtles), Tiffany Lonsdale (Siren), and Danielle MacDonald (Bird Box).
Campaigners have for years gathered outside the slaughterhouse. As well as bearing witness, they have handed out food to workers, held vigils, and provided moments of compassion to animals in their last moments.
Activists are campaigning for Smithfield to save the last pig. You can find out more and sign the petition here.