Actor Jennifer Coolidge has been crowned this year's "Vegan Queen" in recognition of her "commitment to animal liberation."
Animal rights organization PETA issued the award to the White Lotus star to mark Women's History Month 2023. 
"Jennifer Coolidge's huge heart for animals is rivaled only by the size of her talent," said PETA Senior Vice President Lisa Lange in a statement. "PETA is crowning her our 'Vegan Queen' this year for using every opportunity she gets to encourage everyone to keep cruelty to animals out of their cuisine, closets, and cosmetics."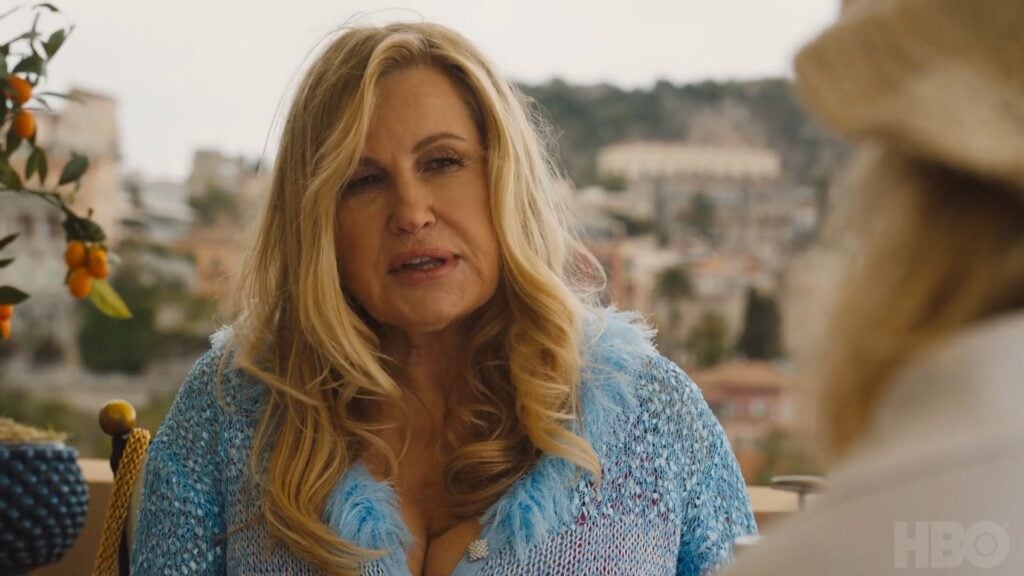 Jennifer Coolidge's animal advocacy
Coolidge has been vocal on a number of animal rights issues throughout the years. In 2003, she appeared on the cover of PETA's cruelty-free shopping guide.
The same year, after the release of Legally Blonde 2, she was asked to appear in a hot dog commercial. This was in response to her now-iconic line: "You look like the fourth of July. Makes me want a hot dog real bad."
Speaking to People in 2022, Coolidge revealed she'd told the brand she'd only do the ad if it launched a vegan product. 
"It was a hot dog company that just did the meat hot dog, and I eat these amazing plant-based hot dogs. So I said to the company, 'If you guys come out with plant-based hot dogs, I will definitely do a commercial for you.'"
Is Jennifer Coolidge vegan?
Coolidge herself doesn't appear to have publicly confirmed if she adheres to a vegan lifestyle. In 2020, she told the New York Times that she was "having a hard time with the vegan thing." And, that she felt "terrible" for ordering fish to her hotel room after a long day of interviews.
It looks like things may have changed since then, however. An Elle Decor article published in November 2022 described the actor as a "devout vegan and animal-rights advocate." It added that Coolidge has regularly endorsed vegan food, beauty, and fashion.
Speaking about vegan bags, she has been quoted as saying: "I remember a time when you couldn't go into a designer showroom and find a purse not made of leather. But I think people are changing."
In 2023, she starred in a Super Bowl advert for vegan brand e.l.f beauty. It was then that she stated that she's "always been passionate about vegan and cruelty-free beauty."