Former Top Gear star James May has said that future generations will look back on our meat consumption as "primitive" as he endorsed vegan cooking.
In an article for The Times about his new cooking show Oh Cook!, the tv presenter said we have the "privilege" to decide to give up meat, adding: "There's enough healthy vegetarian food about. I'm not one — yet — but I have devoted an episode to meat-free cooking and I'm particularly proud of my vegan burger."
He added: "It's quite possible we'll look back in a generation or two's time and regard eating animals as primitive. I still intend to try that 25-year-old steak and kidney pudding, though."
James May and veganism
This isn't the first time May has discussed the ethics of eating meat. In a 2019 interview, he said that he'd "tried veganism," before going onto claim that eight months of eating vegetarian "made him ill." He went on to say that humans will "in the future" give up meat.
He stated that eating animals "genuinely isn't sustainable," adding: "I've also got some cow friends now down in the countryside and I go and talk to them in the field next to our house and I look into their eyes and I think they do know me."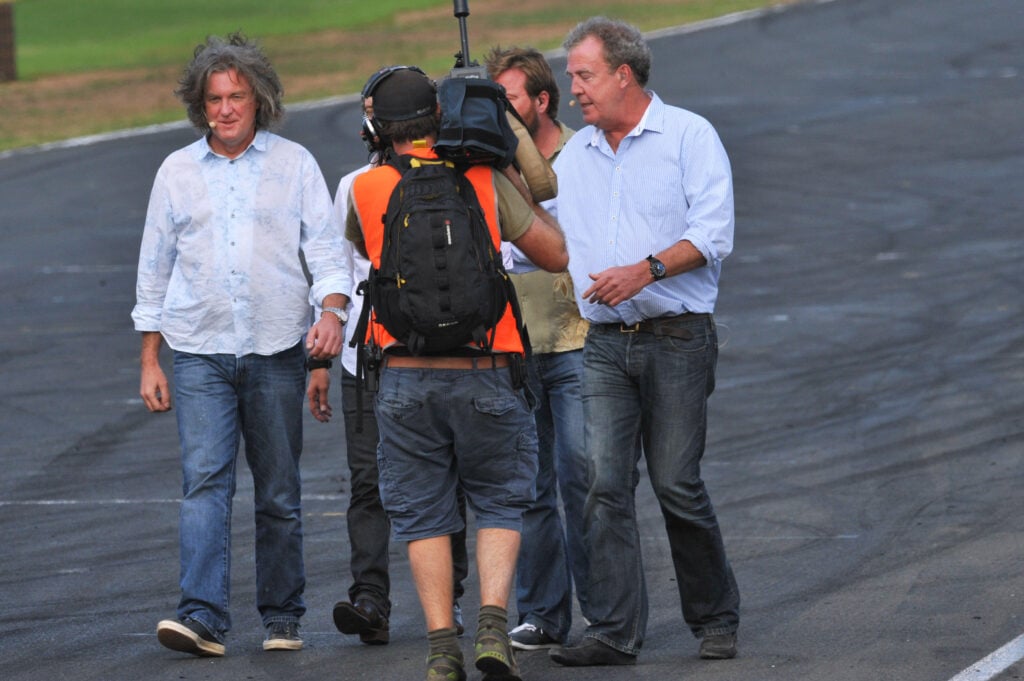 May's views on meat may come as a surprise to some, as his good friend and former co-star Jeremy Clarkson has become known for his starkly opposing views on meat consumption. 
In November last year, Clarkson said vegans get "very little sex" in a bizarre tirade against plant-based eating. He has also described the move by Oxford County Council to serve only plant-based food at events as "madness," claiming the council had "absolutely no idea about farming."