Brian May and Chris Packham have condemned footage of what's thought to be an "illegal" fox hunt.
The clip, published by ITV News earlier this month, appears to show members of the Avon Vale hunt digging out foxes from a den before letting their hounds chase after them. In the background, members of the hunt, some on horseback, can be seen and heard. They are shown apparently jeering with delight as the hounds chased the foxes.
After seeing the video footage, which is thought to have been recorded recently, anti-fox hunting campaigner and singer Brian May once again spoke out against the cruel and illegal blood sport.
"This footage speaks for itself, of course, it's so shocking and so disgusting that it can't leave any decent person in any doubt about what trail hunting really means."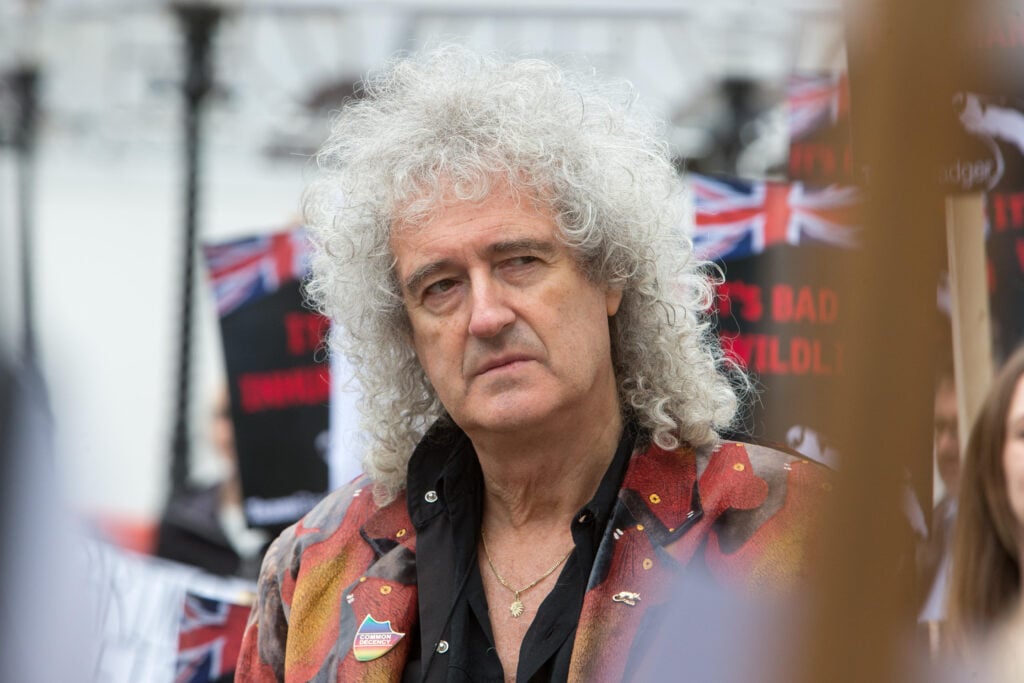 The trail hunting 'loophole'
May was referring to hunting groups using the "trail hunting loophole" to continue chasing animals.
Trail hunting is when dogs are given a false scent to follow but no live animals are pursued. Previously, when foxes have been killed by hound packs, hunts have claimed that they accidentally stumbled on a real scent. Outright fox hunting was banned in England in 2004, but trail hunting was permitted to continue.
Presenter and environmental campaigner Chris Packham echoed May's sentiment.
"We see this week in, week out and the hunts have been exposed. They have been exposed for saying that they practice trail hunting – as indeed this hunt proclaimed as well," he said.
"Well, that is not trail hunting. That is fox hunting pure and simple, and it is illegal. And I sincerely hope that all of those who are identifiable in this video are brought to justice.
The Hunt Saboteurs Association has described the footage as "one of the most shocking we can recall." They also said that the clip shows the "reality of fox hunting," adding: "The gleeful sickening laughter when they realise there are two foxes to chase. The only unusual things about this video is that there are two foxes and that it's been made public."
Avon Vale expelled from governing body
On Monday, February 27, The British Hound Sports Association (BHSA) announced that it would be permanently expelling the Avon Vale hunt from its organization as a result of the footage.
According to the BBC, the BHSA said that the panel had considered the impact the ban will have on the "hunt, the masters, the kennel huntsman and others involved in management of the hunt," but that it was unanimous in its decision.
Without BHSA membership, it's thought that it would be almost impossible for the hunt to continue operation. This is due to the fact that the organization is heavily involved with liaising with farmers to gain access to land.