A controversial billboard reading "9 out of 10 serial killers grew up drinking milk" was recently unveiled in Los Angeles.
The message was initially broadcasted anonymously on February 4. However, Plant Based News can exclusively reveal that Switch4Good, led by Olympic medalist and anti-dairy activist Dotsie Bausch, is responsible.
Parodying the familiar "Got Milk?" adverts that feature healtcelebrities with milk on their top lips, the Switch4Good billboard showcases notorious serial killers. Jeffrey Dahmer, Richard Ramirez, and Charles Manson are all seen sporting dairy mustaches. Below their image is the claim that most murderers grew up drinking milk, followed by a link to "KillerMilk.com."
On the website, the organization labels its own statement as "ridiculous." It explains that the campaign parodies the dairy sector's own claim that "9 out of 10 US Olympians grew up drinking milk."
"Big Dairy ran this ad at the Olympic Games a few years ago. It claimed milk has natural protein (there is no other kind of protein but natural protein) and balanced nutrition (yes, for a baby cow, as mother's milk is species-specific)," Switch4Good said in a statement.
"This cynical, duplicitous marketing campaign, by one of the world's most powerful industries, is not just underhanded, it's a killer. A serial killer."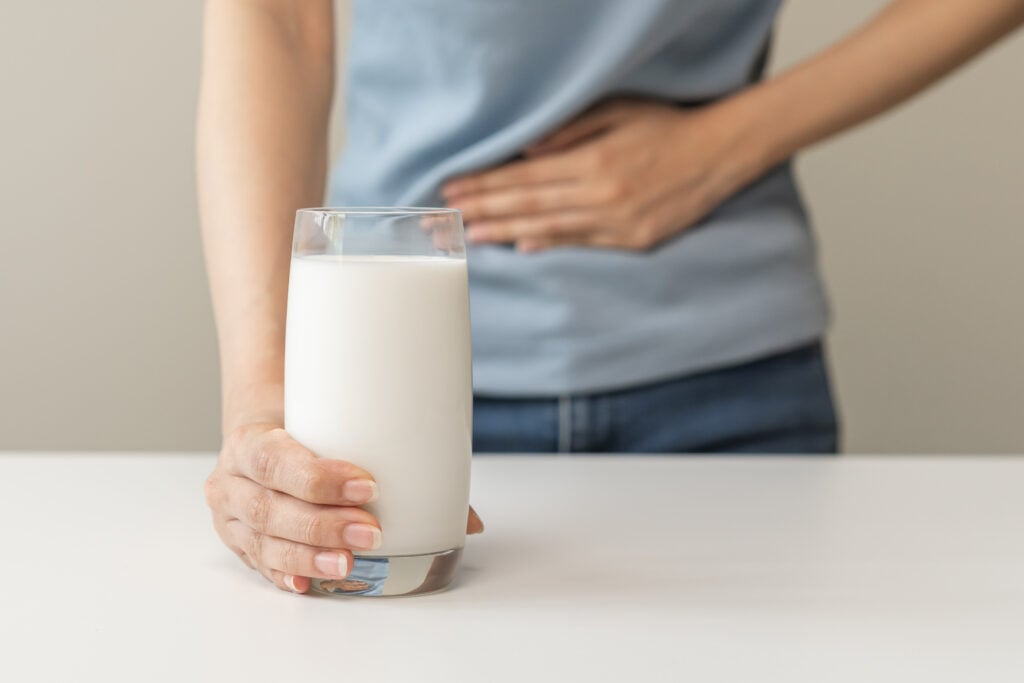 'Milk is a serial killer'
The billboard also piggybacks on the current trend for serial killer sensationalism, particularly following Netflix's Dahmer: Monster – The Jeffrey Dahmer Story series. It directs those interested to an informative website with facts about the dairy sector.
Switch4Good likens Big Dairy's assertion of the health benefits of milk to the tobacco sector's similar rhetoric in the 1930s and '40s. To drive the point home, KillerMilk.com lays out the dangers of milk products by using provocative messaging. This includes stating that "dairy is a stone cold killer."
The site then alludes to a conspiracy launched by Big Dairy and the US government.
"Working in collusion with the Federal Government, BIG DAIRY sold us the lie that 'Milk does a body good.' They said we needed milk to be healthy and have strong bones. But it's just not true," it says.
It goes further, listing all the deaths that Switch4Good holds the dairy industry accountable for. These include human and bovine casualties, alongside food justice, the environment, and honest consumer messaging.
Public reception to KillerMilk.com's billboard
The billboard has proven not only eye-catching but also effective in transmitting truths about the dairy sector.
"This billboard went up nine days ago and 20 wild postings have gone up all over Los Angeles in the last two days," Switch4Good director Dotsie Bausch told PBN.
"In the first six days of the billboard being up, we had 5,600 people take an action on KillerMilk.com. We can assume most were non-vegans because the only way they saw it was a drive-by or walk-by."