It was in high school that Oskar and Dan first caught the traveling bug. The Swedish couple, who are now 26 and have been together for eight years, used to scrimp together their savings and salaries from odd jobs to take small trips in Europe.
Since then, their traveling has come a long way. They went vegan in 2017, and may well be the first plant-based couple to ever visit 100 countries.
Traveling as a vegan can be daunting. While plant-based food is growing in popularity across the world, and some countries eat mostly animal-free foods as default, it can be tricky to know for sure what your options are at your destination.
Oskar and Dan are here to settle any concerns you may have. Throughout their many years of traveling, they've developed several strategies to get the most out of navigating the world as vegans. They spoke to Plant Based News (PBN) to offer their tips, stories, and best countries to visit.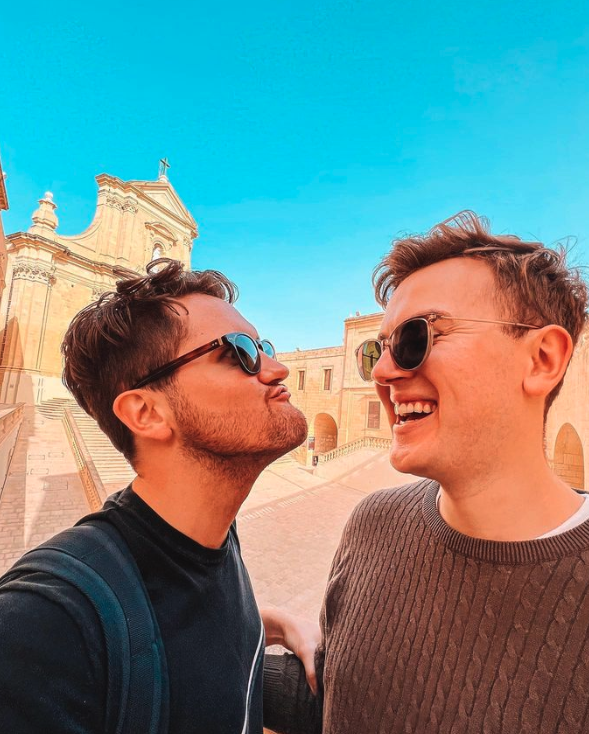 The best countries to visit as a vegan
"Food is, of course, a huge part of travel," they say. "What people eat in different regions and cultures can say a lot about a place and its history, and what we put in our bellies is a strong social connector."
According to the couple, there are two different types of vegan-friendly countries. There are the countries that have natural vegan-friendly local cuisine, and those that have a growing vegan movement.
"The easiest countries to travel through are the ones that are vegan-friendly on both accounts since it allows you to try lots of authentic local food, while also having some 'international vegan restaurant-type food' every now and then."
The best countries in this category, they say, are in Southeast Asia. Thailand, Vietnam, Malaysia, Singapore, and parts of Indonesia all offer a wide range of plant-based cuisines. As well as these, Taiwan, the UAE, and Mexico all have a mix of local and international vegan options. The couple also recommend Western Europe and North America – while the local cuisine isn't vegan-friendly in these places, they do have a rapidly growing plant-based movement.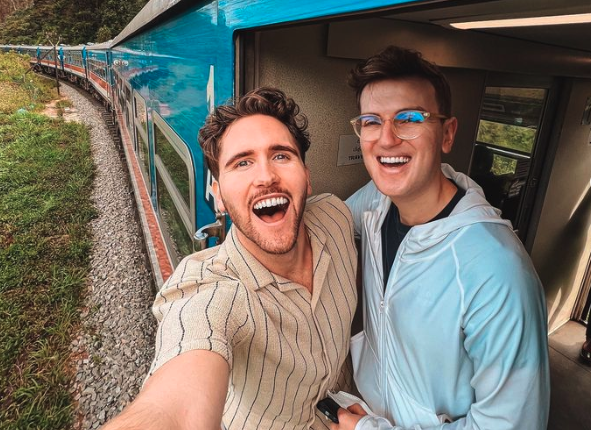 Tips for vegan travel
To get the most out of your trip, Oskar and Dan recommend downloading the HappyCow app. The app lets you know local vegan and vegan-friendly restaurants in countries all over the world. The couple describe HappyCow as a "life-saver" as it allows them to find the very best plant-based eateries where they are.
"In most countries, if there are no options on HappyCow or Google Maps, we try to look for Chinese, Thai, or in some cases, Korean restaurants," they say. "The former option is likely to have tofu, and if they don't, at least they'll have flavorful vegetable dishes. Thai restaurants can almost always make vegetable curries and if you're lucky, you'll find a Korean restaurant that'll make bibimbap with tofu. The latter was our to-go in Uzbekistan, which gets a lot of Korean expats and tourists."
Over the course of their many years traveling, the couple have come to realize that expensive hotels often tend to have better vegan options.
"In places where you get more Western tourists such as the Maldives, Turkey, the Bahamas, and Bolivia, our luxury resorts were highlights when it came to getting semi-nutritious vegan meals," they say.
One activity that Oskar and Dan try to do where possible is a cooking class in whatever country they're in. This allows them to learn more about the local dishes, and how to veganize them.
"Sometimes there are specific vegetarian or even vegan classes available," they say. "If not, the organizer is usually happy to accommodate you anyway. This is a great way to learn which local dishes you like and what the ingredients are – very helpful info when looking for options at restaurants later."
What to do if a country isn't vegan-friendly
There are many countries in the world where it's a challenge to eat vegan food, but that doesn't mean they should be avoided.
"We had some of our hardest food-related travel experiences in countries like Uzbekistan, Azerbaijan, Armenia, and Tunisia," they say. "That's not to say the trips were bad in themselves; Uzbekistan is one of our biggest travel highlights, but the food was definitely a struggle."
In some countries, it may be that your options will be limited to foods like chips, pasta, and salad, but with a bit of preparation that shouldn't be a problem.
Oskar and Dan recommend always bringing supplements (such as B12, vitamin D, and omega 3) to ensure you're getting the right nutrients. They also often take protein bars and powders in their suitcase.
Getting the most out of vegan travel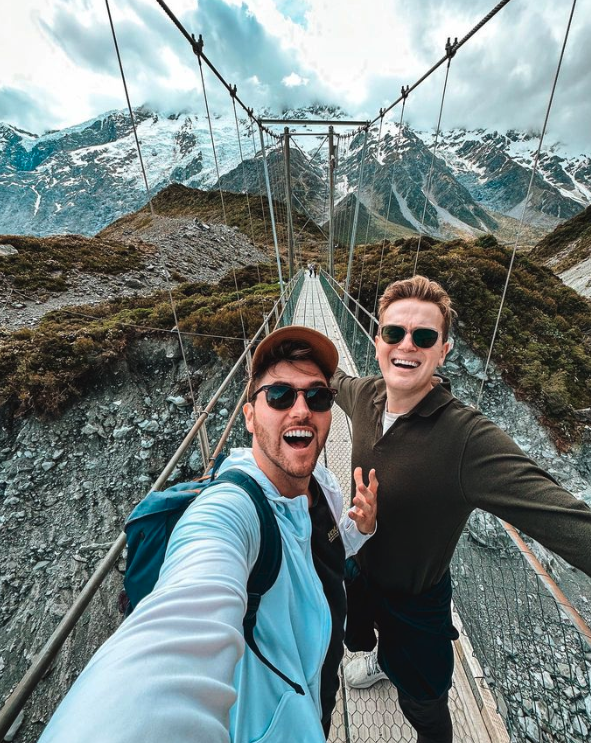 The most important that when traveling as a vegan, they say, is kindness. "Smiling and never passing judgment on the local culture's way of eating is important as a guest in a foreign place. If someone asks why we're vegan, we tell the truth, which is that we feel so much better physically, mentally, and spiritually on a plant-based diet."
They add that, while being vegan can be limiting, it can also become the "very reason a destination becomes amazing!"
"On our Ireland trip, we spent time in Greystones to visit The Happy Pear's store and restaurant (they are vegan Irish twins who run an incredible vegan online and offline business). In South Korea, we did several temple stays and the temple food is strictly vegetarian. And lastly, discovering and supporting vegan businesses all around the world adds so much value to each and every trip we take."