Those staying at Premier Inn now have a wider range of vegan options to choose from, thanks to a new partnership with plant-based meat brand THIS.
The collaboration sees the UK's largest hotel brand adding vegan bacon to its buffet menu at all of its 800+ hotels.
The plant-based bacon rashers – which boast 25 grams of protein per 100 grams, and contain iron and vitamin B12 – were crafted by THIS using pea and soy protein.
The bacon will be available as part of Premier Inn's all-you-can-eat buffet, as well as its kids-eat-free deal.
Hungry for meat-free options
It comes as a seemingly ever-growing number of Brits are making a conscious effort to eat fewer animal products. In fact, research released by Quorn in September found that 41 percent of families in the UK are flexitarian or meat-free.
Yet many want to see more plant-based food when dining out.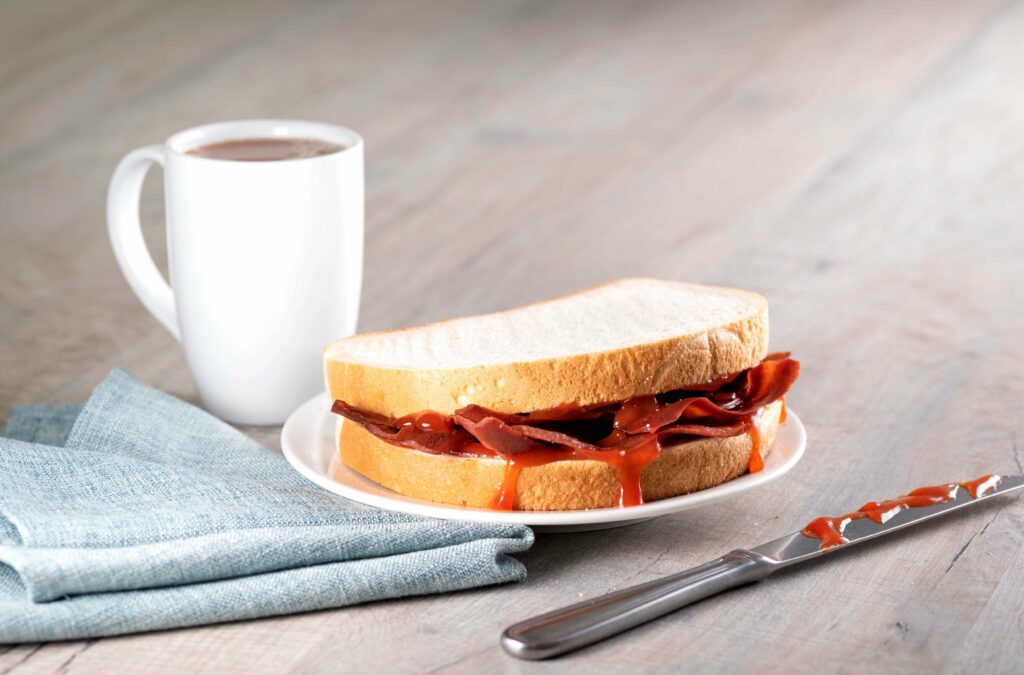 A census-wide survey conducted by THIS in May found that 75 percent of Brits wished hotels, cafes, and restaurants offered more plant-based options.
The same survey discovered that nearly half (48 percent) of UK residents are interested in eating plant-based sausage or bacon for breakfast.
"Breakfast is a great occasion for people to get together, and our well-loved breakfast is a great value and hassle-free way to do that," said Simon Jones, managing director for Premier Inn.
"With the recent introduction of our new vegan bacon in partnership with THIS, there's now even more choice so no one has to miss out!"
THIS co-founder Andy Shovel echoed this sentiment, saying that the partnership is "really promising and timely," given the UK public's rising interest in meat-free food.