A new vegan hotel says it's 'pioneering the way for vegan tourism in Costa Rica'.
Mother Earth Vegan Hotel describes itself as the first-ever 100 percent plant-based boutique hotel in the beach town of Tamarindo.
The family-run establishment features 14 guest rooms and a culinary plant-based restaurant. It also has rooftop yoga, a healing studio and a natural saltwater pool.
Moreover, each guest room is designed to 'reflect a sense of nature' and features a bespoke energy painting created by the owner's son Ambrosius Udael.
Vegan boutique hotel
Everything at Mother Earth Vegan Hotel is vegan-friendly including the wine served at its bar and restaurant, as well as cleaning products and amenities.
It is also powered by solar energy and has committed to a zero-waste pledge in its restaurant Off The Grid. Moreover, it has a water conservation system that recycles grey water into clean water for irrigation.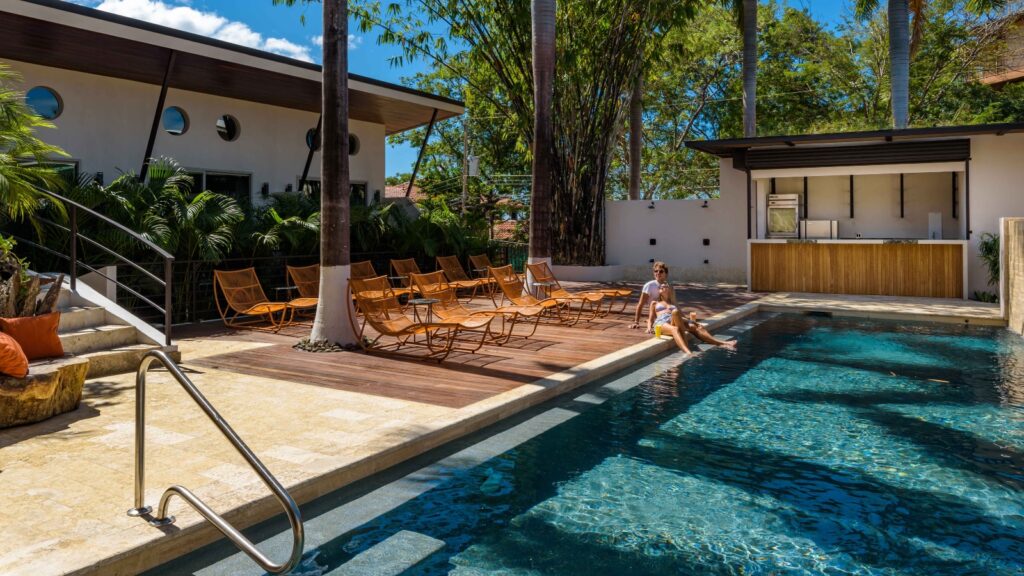 'The vegan community is growing'
In a statement sent to PBN, the family said: "The vegan community is growing and with it the need for a hospitality experience that caters to them.
"Costa Rica is a predominantly meat-centric country and as vegans we struggled. With such an abundance of fresh ingredients at our doorstep… We were driven to create a plant-based destination for like-minded travellers visiting this beautiful country."
Vegan hotel award
Last year, the UK's first-ever vegan hotel scooped a prestigious award.
Moreover, Saorsa 1875, located in Scotland, won National Geographic's 'GOOD EGG' award. It was also listed as one of the top 48 new hotels in the world.
Speaking to PBN about the hotel's 2019 launch, co-founder Jack McLaren-Stewart said: "We want to show people that veganism isn't just a compassionate, ethical choice, it's also an exciting, vibrant way of life.
"The innovation that we've seen across food and fashion in recent years has been hugely inspiring and we're excited to be part of the world's fastest-growing social justice movement."
You can find more information on Mother Earth Vegan Hotel here