Whole-food plant-based diets can help individuals overcome substance addiction problems, suggests new research conducted in Austin, Texas.
The INFINITE Study saw lead author, Adam Sud, work with dementia experts Ayesha and Dean Sherzai, plus clinical researcher Dr. Tara Kemp. Together, they conducted what's thought to be the first controlled trial to observe the effects of nutrition and nutritional education on addiction recovery. Results were observed in people in a rehabilitation program.
The project came about as a result of Sud's own experience of recovering from both opiate and stimulant dependency. During his rehabilitation journey, Sud observed how embracing a whole-food plant-based diet appeared to vastly improve his substance addiction recovery. In addition, his mental wellbeing and general health vastly improved. This realization led Sud to pursue a scientific investigation into the connection.
The overarching findings of the study revealed that rehabilitation patients who added a whole-food plant-based diet into their recovery program "experienced statistically significant increases in resilience and self-esteem compared to the control group."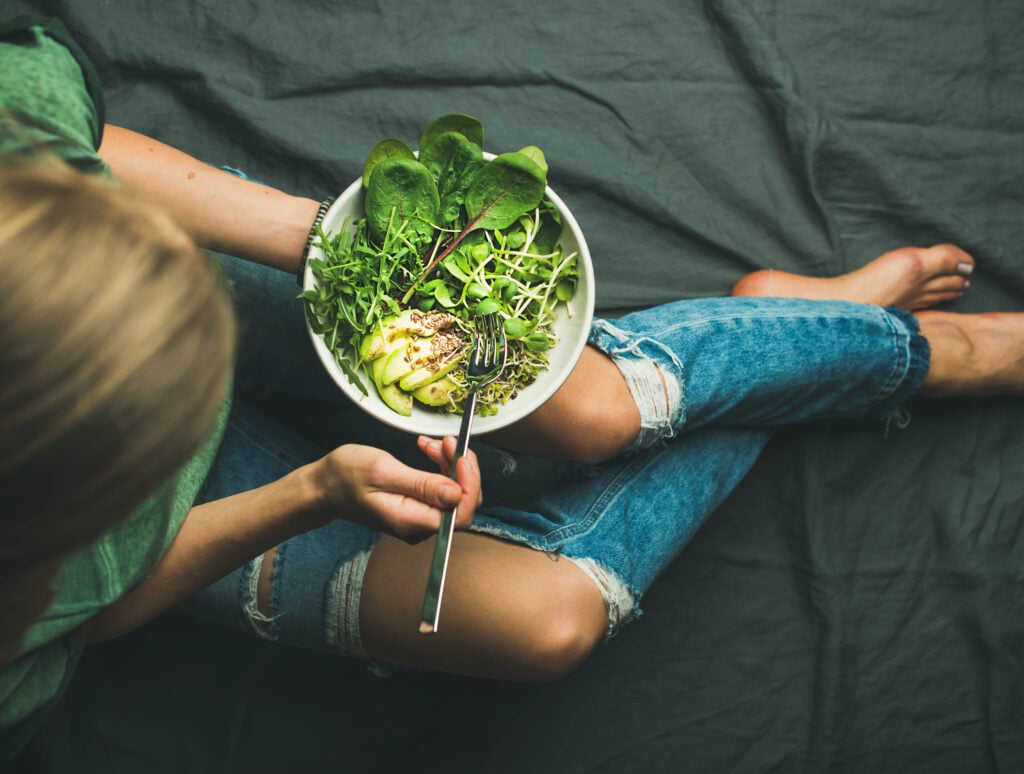 How the INFINITE Study was conducted
A group of 48 people initially agreed to take part in the study. However, only 33 remained for the full duration. Those who did were observed for 10 weeks.
Consenting individuals already in a rehabilitation program were asked to self-select into either the whole-foods plant-based group or the control group. The latter would be given regular treatment center meals, including animal products. Both groups were given nutritional education to help them understand how what they were eating could affect them.
At the end of the observation period, participants were asked about their experience, through interviews and questionnaires. It was revealed that those in the plant-based group felt, overall, more confident and strong in their substance addiction rehabilitation.
"This is valuable as these two variables are powerful factors in recovery and the findings may make a plant-based diet advantageous in recovery," Sud told Forbes.
Further research into plant-based eating and substance addiction
The study was a small-scale pilot to gauge the potential for future research. It is considered to have produced results that signpost the value of larger analysis.
"Early addiction treatment outcomes show modest but important effects of whole-food plant-based nutrition and suggest value in further exploration of its use in substance use disorders treatment," the authors wrote.
Potentially more significant is that none of the study participants demonstrated negative effects from eating a plant-based diet. The authors hail this as proof that recovery centers can offer animal-free foods to patients, free from concerns about them impacting their treatment plans.