Asia's leading food tech start-up Next Gen Foods has unveiled its flagship product in the US: a vegan chicken alternative called TiNDLE. According to the company, TiNDLE is the first plant-based chicken made especially for chefs. Its goal? To shake up the food system for the good of the planet.
Enter: TiNDLE
TiNDLE – dubbed 'juicy', realistic, and moldable – is made from soy protein, oat fiber, and sunflower oil, among other plant-based ingredients.
The chicken alternative offers 17g of protein per 100g serving. It contains no cholesterol, antibiotics, hormones, or GMO ingredients.
Earlier this year, TiNDLE arrived in around 150 restaurants across Singapore, Hong Kong, Macau, Kuala Lumpur, and the UAE. The launch was a hit; the product quickly became a top seller in various restaurants, beach clubs, and resorts.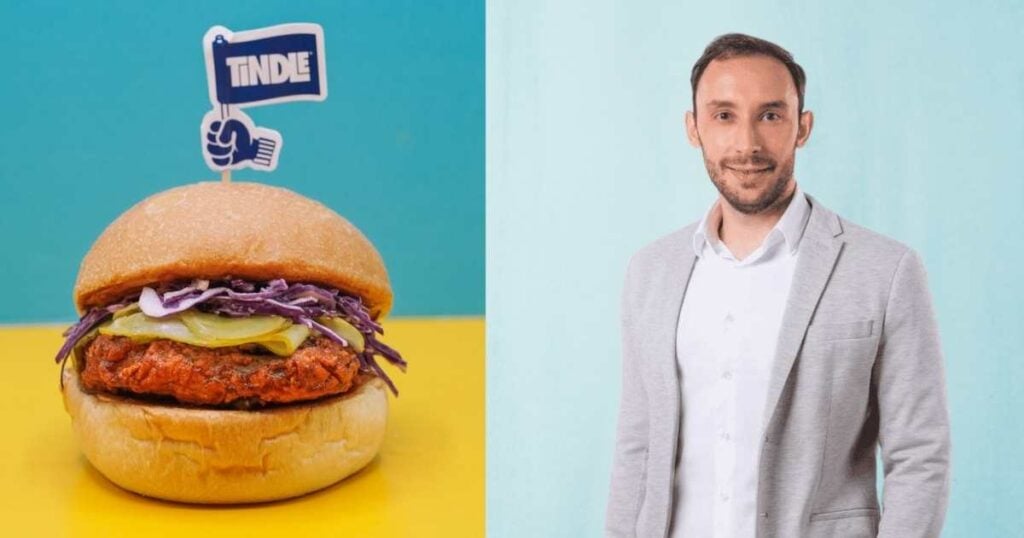 Next year, Next Gen Foods will bring TiNDLE to restaurants across the US, too.
The company offered an exclusive sneak peek of the vegan chicken at the recent Food Network & Cooking Channel New York City Wine & Food Festival (NYCWFF). The festival is one of the world's most celebrated food events and works to raise money for food banks providing for those impacted by COVID, other illnesses, and/or food poverty.
Sustainable eating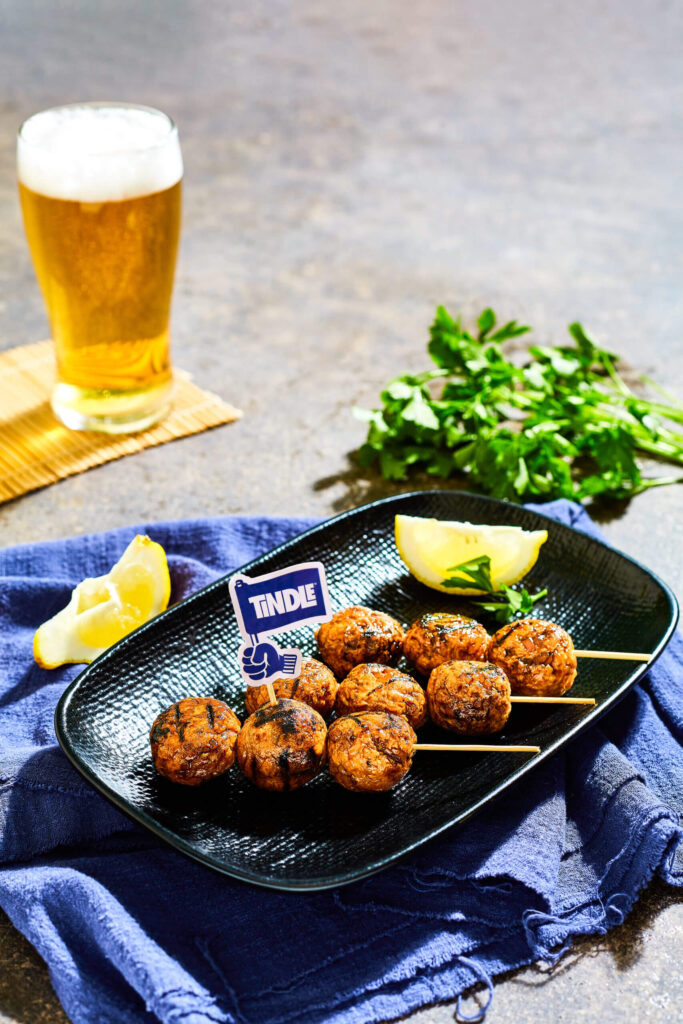 This year, the event had a focus on sustainability, making TiNDLE's appearance even more fitting. Next Gen Foods' CEO Andre Menezes co-founded the company just a year ago, driven by the desire to produce climate-friendly food.
"I was a meat-loving engineer who worked at the largest poultry exporter in the world and it made me realize how broken it all was," Menezes told Plant Based News.
"Animals were never meant to be farmed at such a massive scale. The sheer volume of resources and issues from these slaughterhouse practices was alarming."
"I left that job with a fire to become a part of the plant-based movement – not by telling people what to do but by effectively offering a better, more exciting option than chicken derived from birds," he added.
Animal farming is 'incredibly outdated, inefficient, and archaic', according to the entrepreneur. The system 'no longer serves our community and planet's needs', he said.
"Just like other sectors from transport to energy, it's time for us as humanity to challenge this paradigm and be able to produce what we love to eat without the harmful animal production and farming involved."
Taking animals out of the equation can be highly impactful, according to a 2020 report by Blue Horizon. The impact investor found that if just 10 percent of the global animal market was replaced by plant-based products, 2.7 billion trees would be saved by 2030.
An area of land bigger than Germany would be spared, and the change would save enough water for everyone in the state of New York for five years.
Why chicken?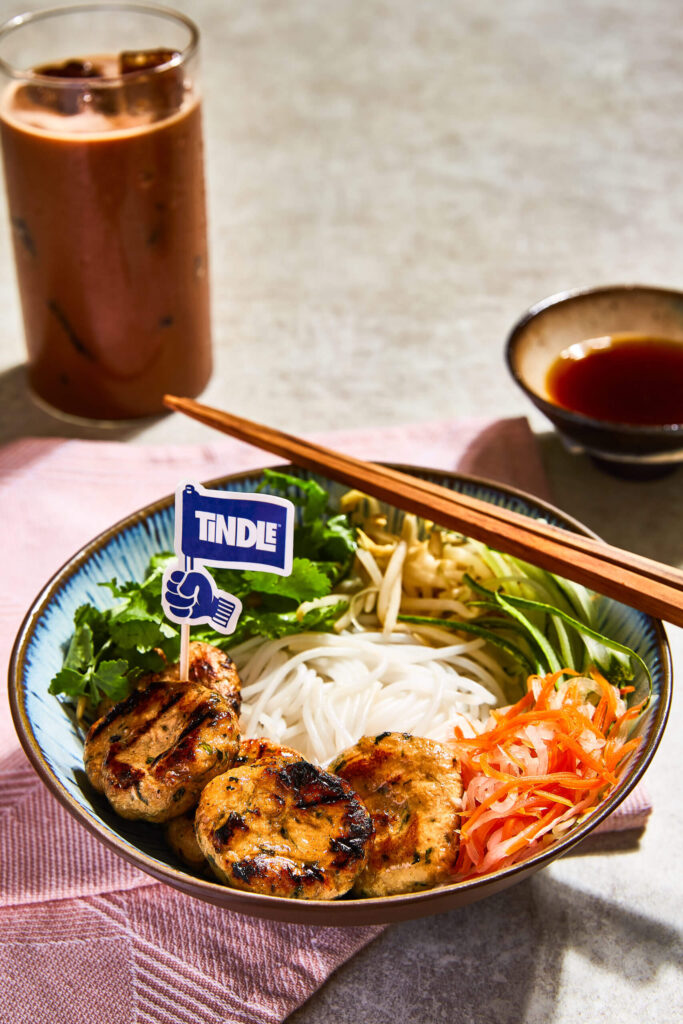 Next Gen Foods isn't alone in its efforts to transform the food system. The plant-based meat market is getting more crowded all the time, with major players 'veganizing' everything from beef to shrimp to foie gras. Next Gen Foods, however, turned to chicken.
"Chicken is the most popular global protein and, in my opinion, the most innovative and versatile from a culinary perspective," Menezes explained. In fact, 123.9 million tonnes of chicken was produced in 2018, according to Blue Horizon. Further, output is expected to increase by another 20 million tonnes over the next decade.
The report adds that conventionally farmed chicken breast has a 5.5 times greater environmental impact than plant-based alternatives.
Swapping out chicken for plant-based versions requires 74 percent land, 82 percent water, and generates 88 percent fewer greenhouse gas emissions.
"There's a huge sense of urgency to slow down the climate and sustainability crisis we're in right now and understand where a company can make a real impact. There are debates about the best way to do that and our take is that if meat lovers could adopt and love plant-based food on a global scale, it will make a significant difference," the CEO said to PBN.
"No one has built a leading global point-of-view for plant-based chicken and this is the right time and market to introduce people to TiNDLE," Menezes said.
But the 'sky's the limit' in terms of what comes next for Next Gen Foods.
"Right now, we've built the fundamentals and foundation to enable TiNDLE to become a global leader in plant-based chicken. We can apply those learnings, principles and infrastructure to support other plant-based categories," the CEO explained. "It could be seafood, dairy, pork, beef – the sky's the limit on what can be transformed from its animal farming origins."