Finding unexpected animal ingredients in foods is a natural part of everyone's vegan journey, and discovering them is a learning curve for us all. Going vegan means omitting meat, dairy, and eggs from your diet, and these can be found in many surprising everyday products. But what about bread? Whether it's sliced, white, brown, sourdough, or another variety, here's your need-to-know on bread's ingredients…
Bread, in varying forms, is eaten by a huge number of people in all corners of the world. It's a staple in many shopping baskets, and can be enjoyed in a wide range of meals. Given that milk and eggs can be found in the unlikeliest of places, is bread safe to eat on a plant-based diet?
Here's everything you need to know.
NB: Please always check the label or ask your server before buying bread. This is a general guide only, and bread ingredients vary according to where you are
Is bread vegan?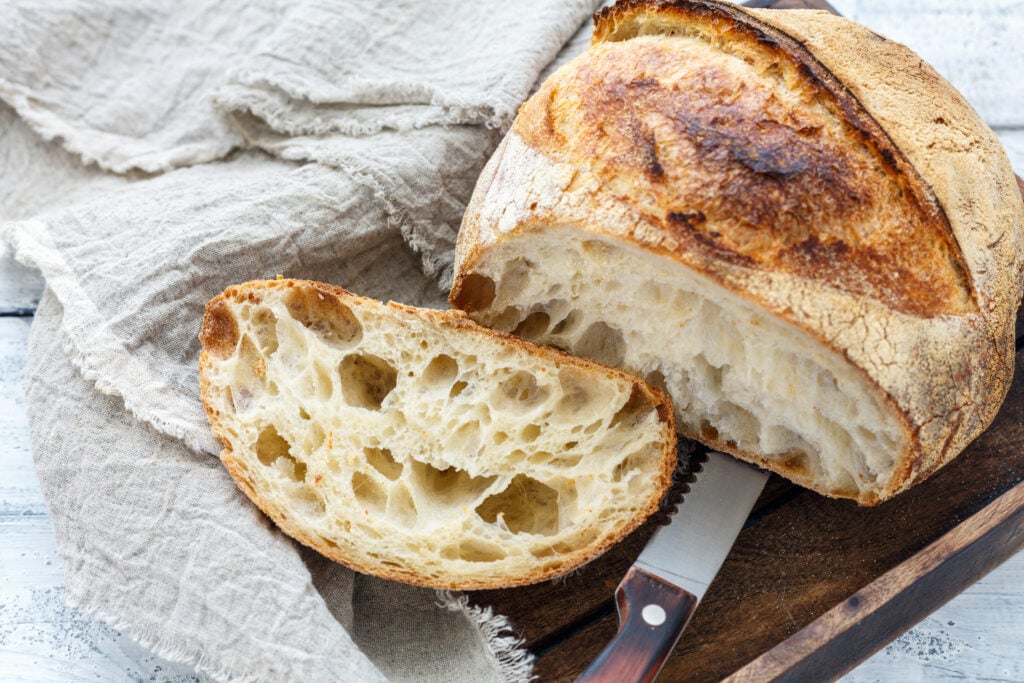 Animal products are not an essential part of bread, meaning that the food is indeed vegan in its purest form. All bread needs is flour, water, salt, and yeast, though many bakers will add a variety of other ingredients.
Most typical bread you'll buy in the supermarket or bakery will be vegan, but you should always check the ingredients list to make sure. Sliced bread brands like Warburtons and Hovis are generally safe, as are white, brown, and crusty loaves you'll find in a typical bakery. Pita bread is also likely to be plant-based, as well as ciabatta, crumpet, focaccia, bagel, flatbread, sourdough and baguette. Depending on which country you're in, or what type of bread you're buying, there may be additions like milk, eggs, or honey in any of these, however.
What breads are not vegan-friendly?
There are certain types of bread that are often not vegan-friendly, as they have animal products as a traditional ingredient. These include:
Challah (often contains milk and egg)
Naan (often contains milk or ghee, which is dairy-based)
Brioche (often contains egg)
Rye bread (this may sometimes use honey)
Garlic bread (often made with butter)
It's worth noting that these breads are not always non-vegan, and it's possible to make any of them without animal ingredients.
How do I know if a bread is vegan?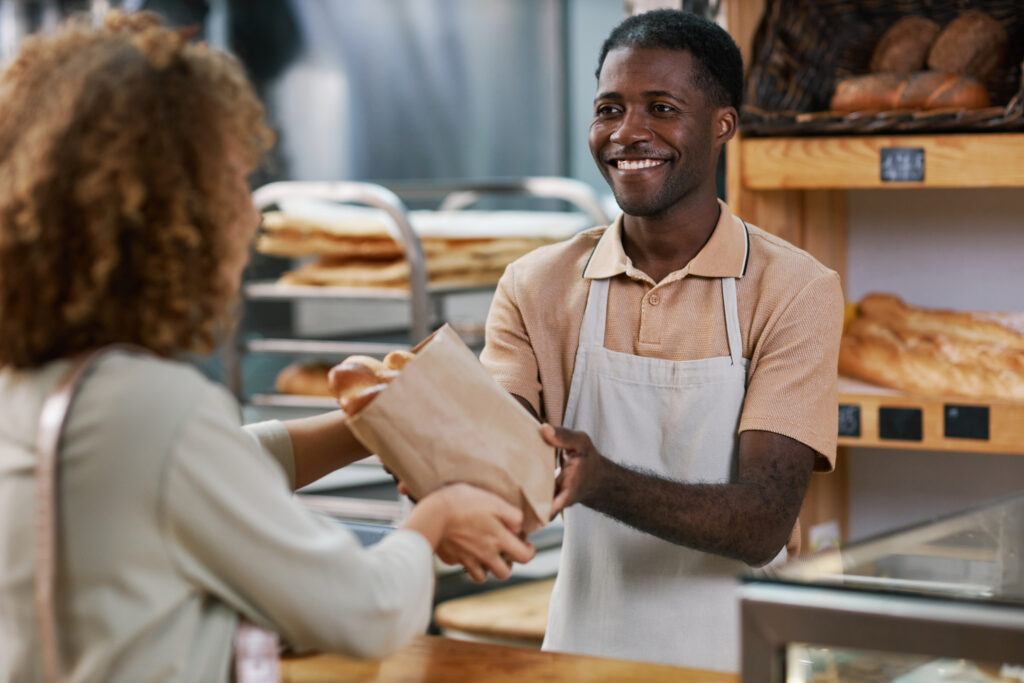 If you're at the supermarket, it's usually very straightforward to tell if the bread you're buying is vegan-friendly. Most brands list the ingredients on the packet, and some countries also highlight allergens like dairy and eggs in bold so you can see them more easily (though you'll have to look closer for honey, as this won't be highlighted).
Buying bread from the bakery section may be a bit trickier, but these will often state their allergens on the packet or shelf. You should always ask a member of staff if you're not sure.
If you're at a bakery, the best thing to do would be to ask the baker or other staff there which ingredients they use. It's likely that most of their breads will be plant-based, though there may be a few with hidden animal ingredients.
A growing number of restaurants around the world are labeling their vegan options appropriately, so you will often be able to tell if a burger, sandwich, or other meal uses plant-based bread. If you're not sure, you should ask your server, as they will generally have information on ingredients used.
More like this: