Harrods, the world's largest luxury department store, has invited new options into its iconic Food Hall: vegan milk chocolate desserts.
The items, a unique pastry and chocolate bar, are made with dairy-free M*lk Chocolate. Belgian chocolatier Callebaut crafted the ingredient under its new vegan NXT brand.
It's the first time the chocolate has been available to the general public.
New vegan options at Harrods
Harrods' new vegan pastry, Dawn of a New Day, sports an apt sunshine-inspired design. The recipe unites NXT M*lk chocolate with seasonal tea-poached Conference pears, Earl Grey sponge, a biscuit crunch, and milk chocolate Chantilly cream.
Shoppers can find the pastry at Harrods' patisserie counter in its Roastery & Bake Hall.
Dawn of a New Day is complemented by Harrods' new chocolate bar: Every Cloud has a Silver Lining. It's shaped, of course, like a cloud.
The sweet treat features aerated vegan milk chocolate, crunchy biscuit, and coffee caramel made from Harrods' popular Perla Negra. The chain is serving the bar from its freshly renovated Chocolate hall.
It's not the department store's first foray into vegan dining. Harrods recently introduced plant-based afternoon tea pastries sets, vegan Christmas puddings, and "Faux Gras" porcini and truffle parfaits.
Harrods even partook in this year's Veganuary campaign; the major company was one of 75 businesses which signed up for Veganuary's workplace challenge.
Callebaut's NXT M*lk
Callebaut, founded more than 100 years ago, uses chufas to create its new vegan milk chocolate. Chufas, also known as tiger nuts, are rich in fiber and antioxidants.
In addition to the ingredient's ability to produce realistic chocolate alternatives, Callebaut uses chufas for sustainability reasons – especially, their carbon dioxide (CO2) output. Creating milk made from chufas generates 0.3 CO2e/kg, whilst using skimmed powder milk derived from cows produces 10.68 COe2/kg, according to a press release.
Further, Callebaut says its M*lk product is the first plant-based milk chocolate to be certified free from allergens.
Xuan-Lai Huynh is the global brand leader of Callebaut. They said in a statement sent to Plant Based News: "It took Callebaut experts and R&D teams three years to bring this unique innovation to life. What makes it even more special is that the whole concept is being fueled not only by our R&D team, but even more by passionate chefs and artisans.
"Creating vegan, plant-based and dairy-free recipes stirs up all the know-how chefs have been applying for generations.
"For many, it's like starting over. NXT will help ambitious chefs to reinvent the traditional pastry and chocolate recipes and elevate dairy-free, vegan, plant-based chocolate delights from a 'niche' segment to a global movement."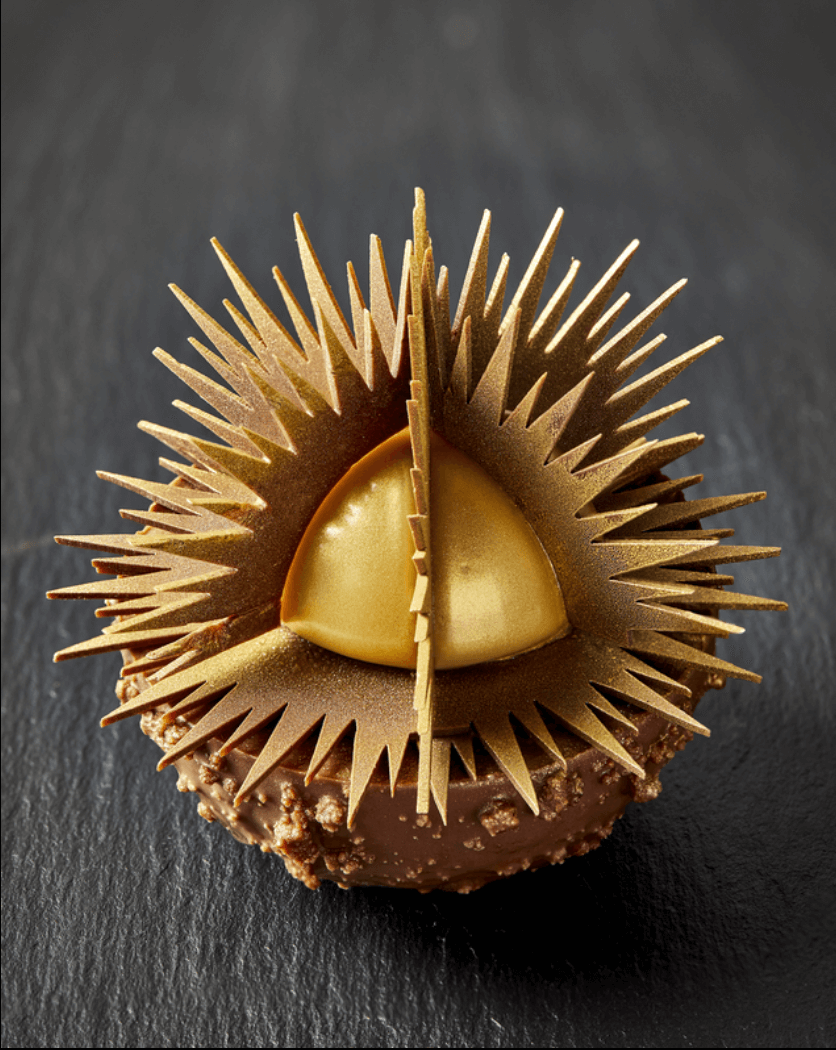 The 'future' of food
Dutch pastry chef Marike van Beurden shares this view. They stated that NXT's creation "completely redefines and revolutionizes the commercial use of chocolate in the vegan kitchen."
"NXT provides artisans and chefs a solution to the growing demand for plant-based foods. It's dairy-free and vegan chocolate that tastes like Callebaut chocolate, with the same level of indulgence… and that simply works like what you'd expect from Callebaut," van Beurden said.
Harrods' head pastry chef, Phil Khoury, added: "As a chef, who's starting with vegan pastry, you're very much on your own. There's no guide or instruction manual… You have to find it out by yourself how recipes work when substituting dairy, eggs, gelatine, etc. with plant-based alternatives.
"Undoubtedly, vegan and plant-based are the future."