For the first time, Health Canada's Food Directorate of Health Products has approved an oat-based nutritional drink for toddlers and kids aged 12 months and over.
Having gained Temporary Marketing Authorization (TMA), The Smile Organic Co will commence production of its oat drink solution in August 2023. The company will discontinue its current fermented rice formula at the same time.
A TMA means products can be promoted before being signed off by Canadian Food and Drug Regulations (FDR). This sign-off is expected to follow soon, as Health Canada has the power to amend the FDR and update nutritional standards. These currently cite animal-based proteins as a daily requirement, though fortified soy products are also acceptable.
"Put in simple words, regulators are waking up and understand the need to change their rules," Christian Marinaro of Smile Organic told Plant Based News.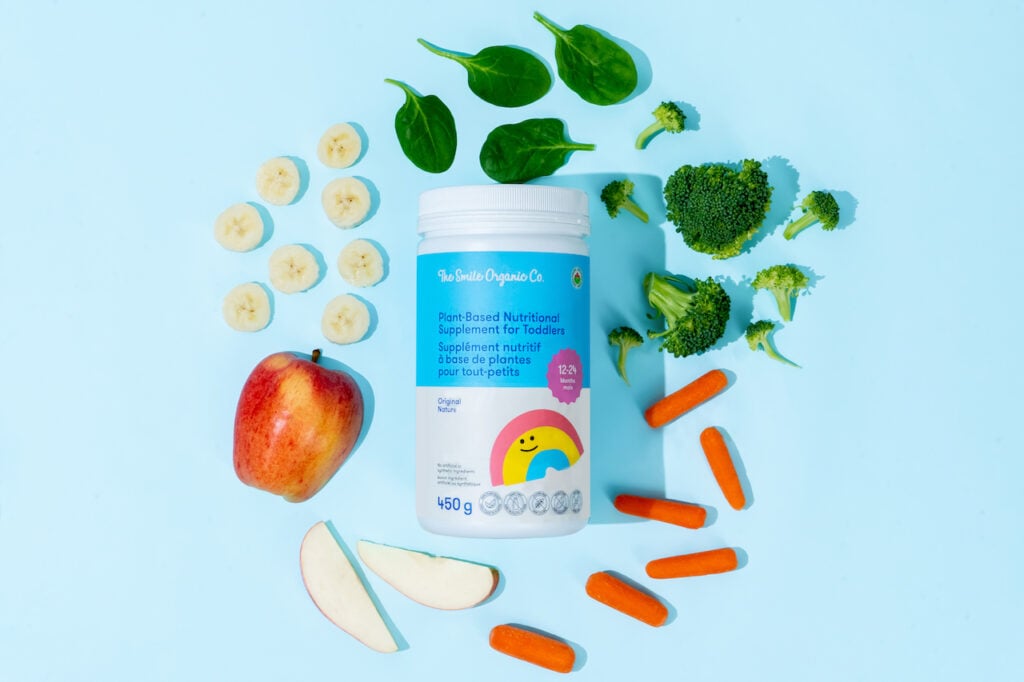 Keeping vegan children healthy
Smile Organic's victory comes after a lengthy development phase. Its oat-based drink took three years to finalize with multidisciplinary experts working alongside Health Canada to create a viable alternative to dairy kids' drinks. The result, Smile claims, is a safe product that sets the standard for children's nutrition. It also allows vegan parents to stay ethically aligned while caring for their youngsters.
"The need for natural and nutrient-rich food for kids is universal," Delphine Boillot, Smile Organic's founder, said in a statement. "Parents' concerns about their child's growth and development, coupled with an increasing focus on health and wellness, has never been higher."
Interest in plant-based diets is on the rise, with some figures suggesting a 40 percent increase in vegans in 2020. Organizers of Veganuary also claim that sign-up numbers are growing each year.
A rise in plant-based babies and children calls for increased nutritional options. This includes formula, follow-on milk, and multivitamin products. Conventional items commonly contain dairy milk, fish oils, B12 from lanolin, and even gelatin, making them unsuitable for vegan households.