A plant-based dog food company called THE PACK just launched what could be the first advertising campaign of its kind.
The month-long campaign sees phone boxes around London plastered with messages that encourage vegan diets for dogs.
Eager to target all of its audience, THE PACK ensured its advertisements were dog-friendly. Specifically, the ads are split in half, with the bottom section addressing pets directly. "Hey doggies! You know you're an omnivore right?!", it reads, offering hounds walking by a "sample sniff."
Meanwhile, the top section reminds owners that "a plant-based diet isn't just for you."
The ads are strategically placed. They can be found in dog-friendly neighborhoods and near to parks in Barnes, Chalk Farm, Chelsea, Hackney, Hampstead Heath, and Islington.
THE PACK joined forces with B-Corp-certified creative agency Library to bring the concept to life. Andrew Ward, Library's founder and creative director, commented: "Taking a dog-first approach to the campaign, phone boxes were the ideal dog and human height advertising option to create a targeted campaign with street level impact.
"The iconic PACK pup illustrations combined with bold colours and playful copy question both humans and dogs about their plant-based choices in a fun and engaging way."
Can dogs be vegan?
Plant-based diets for dogs have long been a contentious topic, namely due to a widely accepted belief that all canines are carnivores (as THE PACK's campaign highlights, domestic dogs are actually omnivores).
Additionally, a growing bank of research has found that dogs on a diet free from animal protein can experience a range of health benefits. This includes lower rates of cancer and infections, and fewer fleas, ticks, and allergy problems.
Further, dogs following a vegan diet have shown signs of arthritis and diabetes regression.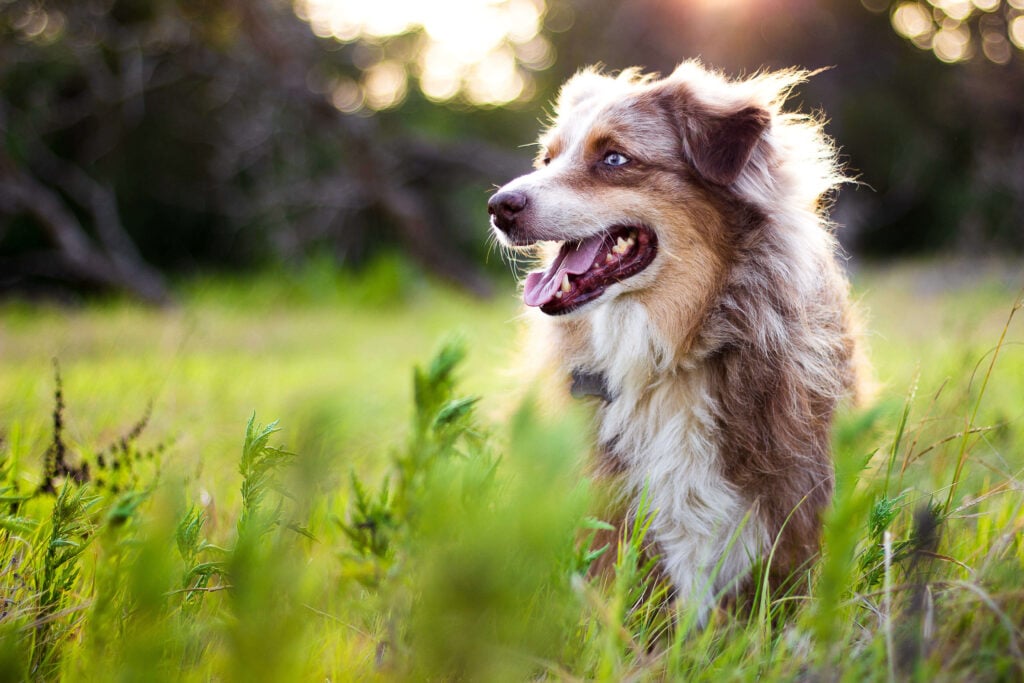 Is dog food sustainable?
Environmental concerns are also motivating people to swap out their pets' meals with vegan options. This is owing to the fact that animal agriculture is a key driver of greenhouse gas emissions, deforestation, pollution, and ocean dead zones.
Co-founder of THE PACK, Damien Clarkson, commented: "We're on a mission to encourage pet parents to start thinking of the climate crisis when making purchasing decisions for their dogs and it starts with what we plate up ourselves and our pups. We are all living through an ecological crisis and a seismic shift in the pet-food industry can make a positive contribution to tackling the climate crisis."
Co-founder Judy Nadel shares this view. "We launched our vegan dog food range to help humans and dogs alike to leave smaller carbon pawprints on the planet. We know consumers are applying environmental and healthy diet principles to their pets, THE PACK is here to help them along the way," Nadel said. 
"As thousands sign up to Veganuary this month, we want to turn heads and get tails wagging across London with our latest campaign and let people know that eating a plant-based diet isn't just for them, it's for dogs too."
THE PACK's advertising campaign began on January 20, and will run for one month.