A decade ago, Maggie Patterson found herself at a personal crossroads, experiencing a breakdown due to the relentless pace of her life. This challenging period led her to reevaluate her lifestyle and priorities, and she began to explore yoga, meditation, and vegetarianism more deeply. Her experiences at various retreats opened her eyes to the transformative benefits of self-care and wellness, inspiring her to create her own retreat.
Patterson's vision was to create a space where individuals could escape the hustle and bustle of daily life and instead focus on relaxation, rejuvenation, and self-discovery. The retreats are the embodiment of this vision, offering a unique blend of activities designed to nourish both the body and the mind. Sunsetbay Wellness Retreats, nestled in the quaint seaside town of Tywyn on the Cardigan Bay coast of southern Gwynedd, Wales, is a testament to the transformative journey of its founder.
I had the pleasure of attending one of the retreats in June [press invite disclaimer], and it was an experience that exceeded my expectations. The journey from London was a scenic 4.5-hour train ride, a welcome change from the often congested UK roads. Upon arrival, we were warmly greeted by our hosts Maggie and her partner Graham and introduced to the beautifully converted chapel that served as our retreat location.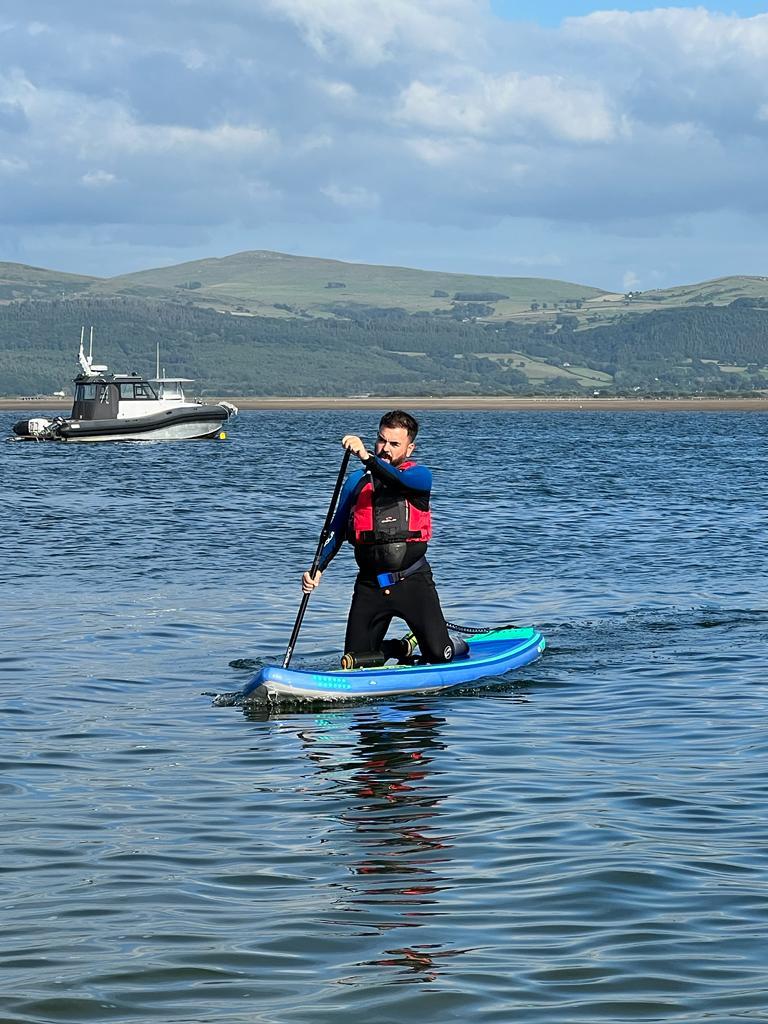 The retreat was thoughtfully curated to provide a holistic experience. The yoga sessions, led by senior yoga teacher Frankie Walker, were inclusive and accommodating for both beginners and experienced participants. The sound bath and deep tissue massage were incredible experiences that left me feeling relaxed and rejuvenated.
One of the highlights of the retreat was the food. Catered by the talented Catherine Humphrys of Wildings Vegan Kitchen, all meals were gluten-free and vegan. The importance of a plant-based diet in promoting health and wellness cannot be overstated. Numerous studies have shown that a healthy plant-based diet can help prevent and even reverse many of the leading causes of death, including heart disease, type 2 diabetes, and certain types of cancer. The delicious and nutritious meals at the retreat were a testament to the power of plant-based eating.
The retreat also offered a variety of outdoor activities. We meditated by the sea, took mountain walks, enjoyed paddleboarding sessions, and even had an hour of wild swimming in a local lake. Each activity was designed to connect us with nature and promote mindfulness.
In the evenings, we were treated to Welsh folk songs and stories by Gwilym Morus-Baird, adding a touch of local culture to the retreat. This was a magical experience that brought us closer to the rich heritage of Wales.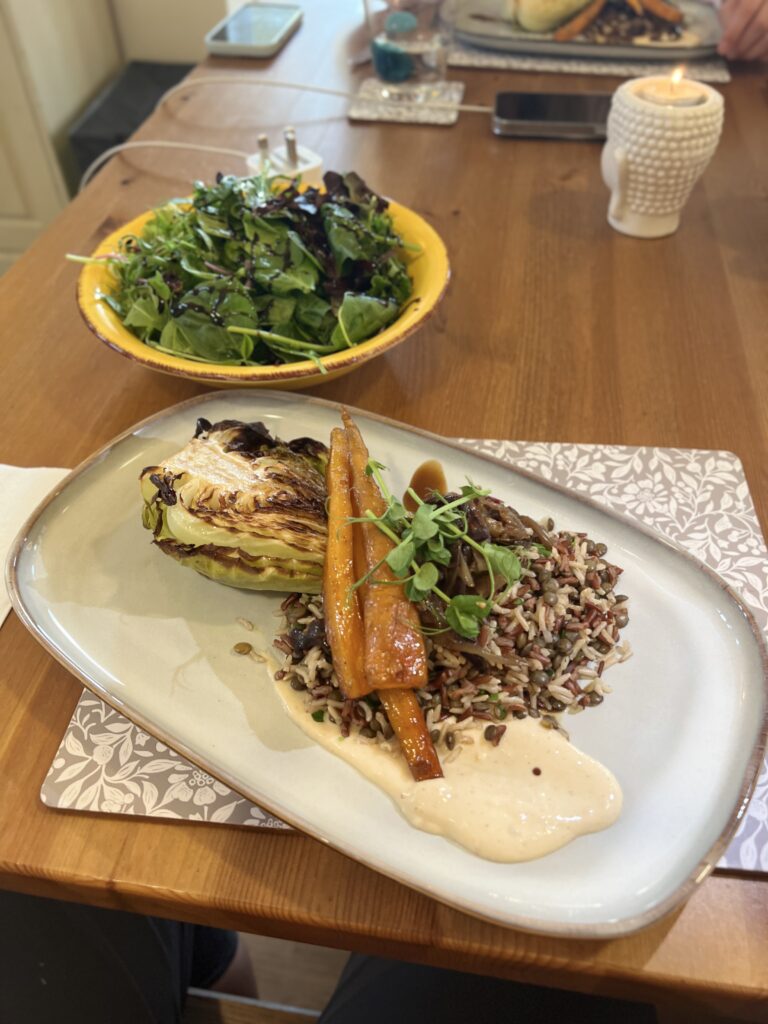 The retreat concluded on a Sunday afternoon, leaving us feeling invigorated and refreshed. The experience was not just a break from our daily routines, but a journey of self-discovery and rejuvenation.
The retreat was priced at £800 for a sole room and £1440 for a double room at the chapel, with prices starting at £725 for rooms at the beach house. The price included accommodation, all activities, meals, a complimentary massage, reflexology or reiki treatment, and evening entertainment.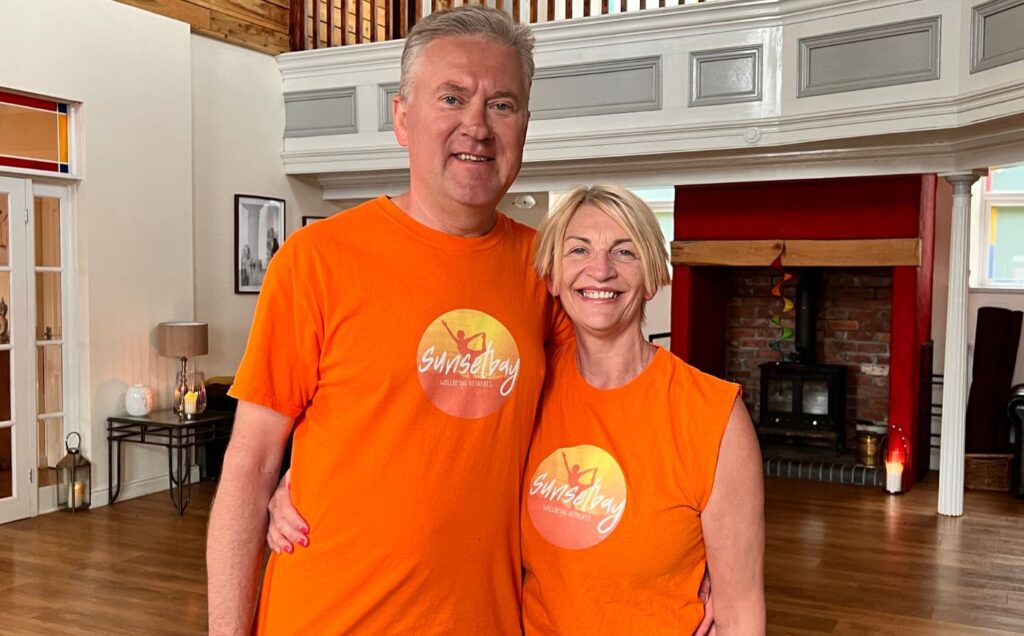 Sunsetbay Retreats offers a unique blend of relaxation, outdoor activities, and self-care practices. It is a testament to Maggie's personal journey and her desire to help others integrate self-care into their lives. Whether you're seeking a peaceful getaway or a chance to reconnect with yourself, this retreat is a wonderful option. It is a testament to the transformative power of self-care, the beauty of the Welsh countryside, and the health benefits of a plant-based diet. I cannot recommend it highly enough.
To get £50 off the retreat, use PBNOFFER at checkout. Find out more about Sunsetbay Wellness Retreats here and book your stay today.
—
Disclaimer: PBN co-founder Robbie Lockie received a press invite from Sunsetbay Wellness Retreats and stayed there free of charge. Lockie paid for their own treatments. PBN commits to only promoting brands and organizations we personally love and support.