A vegan advert that was banned over fears it would cause "unnecessary stress" is now being seen by people all over the world due to extensive media coverage.
The parody ad comes from UK-based animal advocacy organization Viva!. Dubbed New From Killer Yoghurts, the advert depicts a woman eating fake offal and blood from a corner-style yogurt packet.
Throughout the ad, which was shown on Facebook and Instagram, a voiceover states: "New from Killer Yoghurts – the umbilical cord flavor. Produced with only the finest ingredients, the stolen milk of grieving mothers. Taste the torment in every mouthful. Blended with brutality. Be complicit, with Killer Yoghurts."
The ad goes on to show footage from Viva!'s recent zero grazing investigation, which exposed the rise of dairy factory farming in the UK. It explains that cows have their babies stolen from them hours after birth so that humans can take their milk.
The ASA bans the ad
According to Viva!, the ad was seen by more than three and a half million people, but was banned by the Advertising Standards Authority despite receiving just seven complaints. It was banned for two reasons. Firstly, that it was likely to cause unnecessary distress and serious and widespread offence. Secondly, that it was irresponsibly targeted because it had been seen by children. Viva! denies both of these claims. It also claims that it paid for the advert to be shown to an 18+ audience.
"Adverts for meat and dairy products that falsely show farmed animals living in idyll are allowed to be shown despite them portraying staggeringly fake realities," Viva! Founder Juliet Gellatley said in a statement. "People see far more shocking images on TV, films and computer games all the time – in today's world our ad is not deeply distressing!"
The advert ban has received extensive media coverage from major mainstream media organizations, meaning it will likely have been seen by many more people than intended. "The irony of our killer ad being banned is that global media are now showing it," Gellatley wrote on LinkedIn. "There's a link in the biggest online paper in the world to the banned video! It's literally gone worldwide."
Dairy farming in the UK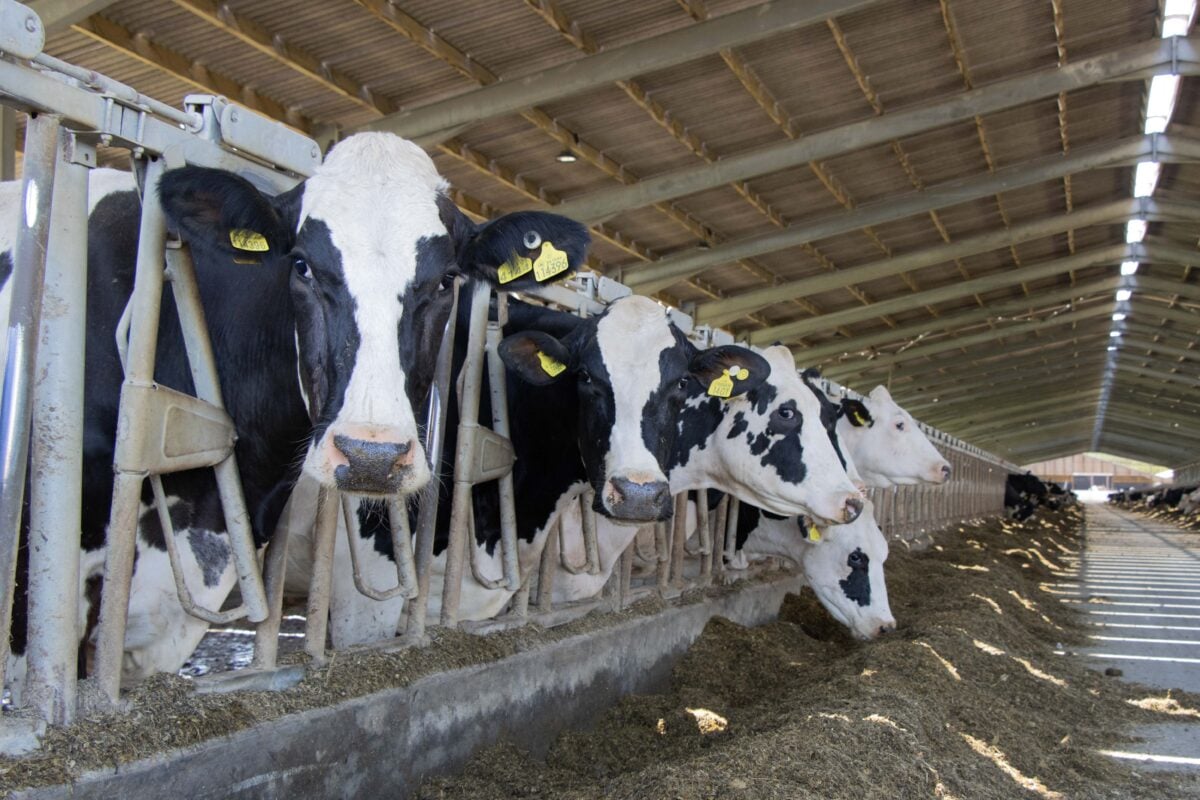 In the UK, dairy farming often has an idyllic image, with advertisements and storybooks often portraying friendly farmers looking after cows in fields. The reality, however, is very different to what many may expect. 
There are thought to be just under two million "dairy cows" in the UK. In order to produce milk, each cow must first give birth. Their calf will be taken from them within just a few hours after being born, and cows will often bellow and cry out for them for days afterwards. If the calf is female, they will likely be raised for dairy. If they are male, they may be killed or sold to the veal industry. Cows have been selectively bred to produce far more milk than they naturally would, which takes a huge toll on their bodies. Conditions like lameness and mastitis are common on dairy farms. When they stop producing enough milk, cows will be sent to the slaughterhouse.
While most cows raised for dairy are allowed to graze some of the time, intensive "zero-grazing" systems are on the rise in the UK. Earlier this year, Viva! released an investigation of these farms, stating that around 20 percent of dairy cows are raised in them. Animals raised on these systems are never allowed outside, and they are also at increased risk of illness and infection.
"For the first time ever, the British dairy industry's secret shift towards zero grazing is out in the open," Gellatley, told Plant Based News (PBN) at the time. "Viva!'s latest exposé uncovers the harsh conditions on zero-grazing dairy farms supplying giants like Müller and Arla, where dairy mothers will never roam freely in nature as they evolved to do; instead, they are bored out of their minds and waste away inside the four walls of their iron prison."
More like this: