In a world where technology makes up a large portion of many people's lives, phone apps can play a vital role in helping communities make meaningful lifestyle changes.
A growing number of apps are emerging that aim to help users move toward sustainable, animal-free living. Here are just a handful of them.
---
Abillion
Abillion aims to unite vegans and the veg-curious to form a community of people looking to live sustainably and ethically.
It recommends nearby restaurants that offer plant-based food, allows members to review vegan and sustainable products, and provides users with a platform to share news, ideas, or ask questions.
Further, Abillion works to raise money for various causes. 
"Every review drives real impact through our unique giving program. Whenever you post a review, abillion credits you with US $1 that, through the app, you can donate to one of the almost 70 charities or impactful causes we support," the app's description reads.
Abillion has donated more than US$800,000 to causes globally. It aims to donate $1 million by the end of the year.
Abillion is available on Apple iOS and Android.
Cruelty Cutter 
Cruelty Cutter allows users to scan product barcodes to see whether the item is tested on animals or cruelty-free.
Additionally, individuals can earn 'Doggie Dollars' by urging companies to ditch unethical practices – for instance, by posting online. The Doggie Dollars can be redeemed for discounts on cruelty-free products. 
It also provides updates on animal welfare issues and spreads awareness on ways to get involved.
Cruelty Cutter is available on Apple iOS and Android.
Dr. Greger's Daily Dozen
This app helps users navigate the ins and outs of plant-based nutrition. It's inspired, in part, by the book How Not To Die, which was penned by physician Dr Michael Greger and author Gene Stone.
The app recommends vegan food which can help meet a person's daily nutritional needs. It includes recommended servings and as well as a weight tracker for those looking to gain, lose, or maintain weight.  
Dr. Greger's Daily Dozen is available on Apple iOS and Android.
Grazer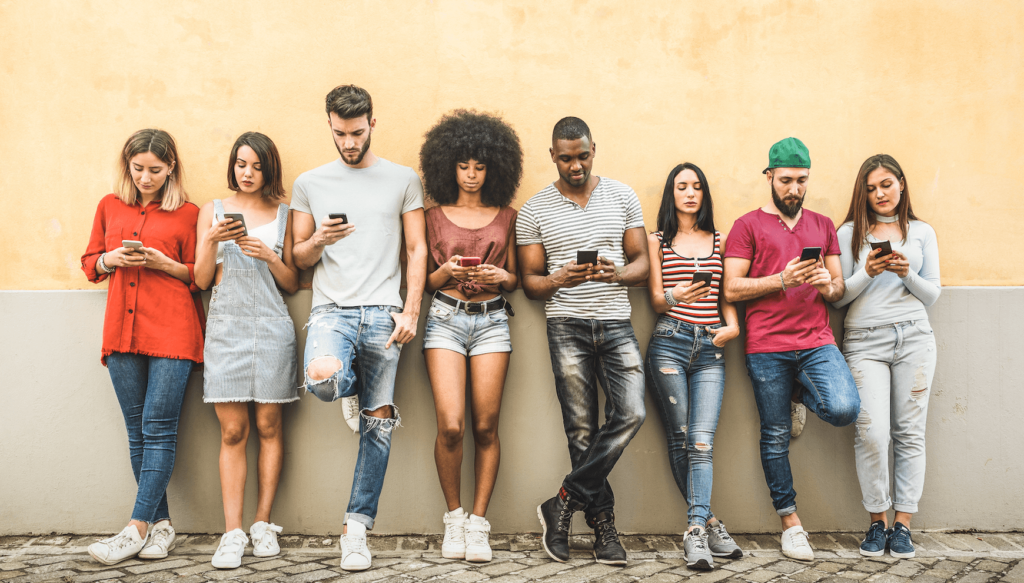 This social app aims to connect vegans and vegetarians with like-minded individuals who share their values and lifestyles.
It can be used for romantic connections or just to make new friends.
The app was born out of demand, according to its description. "Forty-one percent of online daters say they are less interested in someone if they list themselves as 'vegan', yet 60 percent of vegans dream of a vegan spouse," it reads. "Grazer is here to help."
Grazer is available on Apple iOS and Android. 
HappyCow
HappyCow launched at the end of the 90s when veganism was still relatively niche. The app intends to help travelers (and anyone else) find vegan and vegetarian food options wherever they are in the world.
Available in nearly 200 countries, HappyCow shows where an eatery is, how to contact them, and allows users to leave ratings, reviews, and images of the food they ordered.
HappyCow is available on Apple iOS and Android.
VeganScan
Those who download the VeganScan app are able to scan the barcodes of food items to see if they contain any animal products.
It's useful for products with complex ingredient lists that are not easily decipherable. It also helps shoppers save time, rather than thoroughly reading every product's packaging.
VeganScan is available on Apple iOS and Android.
VNutrition
The VNutrition app is a self-assessment tool that allows users to track their nutritional progress. The app's daily checklist encourages people to hit nutritional targets by consuming enough fruit, vegetables, protein, and omega-3 fats, for example.
It includes tips for new vegans, or anyone looking to boost their health.