We've come a long way since the debut of the online dating world more than twenty years ago. And, as more specified services spring up from LGBTQ+ to Christian, Jewish, Polyamorous, and even sugar daddy – the vegan dating movement is expanding faster than ever.
As veganism continues to grow, can vegan dating organizations take over the industry for good?
Vegan dating apps
Currently, there are a host of dating services available centered on matching singles who favor meatless diets. Online, people can create profiles and scour the lands of Green Singles, Veggie Date, and Veggie Connection to meet like-minded individuals. In the dating app sphere, there is Grazer, Veggly, and Veg.
Each has a shared aim of connecting vegans and vegetarians and helping them to find their 'soulmate'. Moreover, Grazer's slogan promises to be an app 'for people who want their friends and their lovers to be plant-lovers too'.
And, even aside from vegan-specific dating sites, many other firms have their own sections and filters for vegan dating. Elite Singles is just one example. It states that one of the reasons it recognizes the importance of dietary dating is that eating together is an 'extremely intimate part of the relationship'.
Moreover, in a study of 237,000 singles, it found that those who listed themselves vegan or vegetarian garnered 73 percent more messages than the average user.
Since the vegan movement witnessed a surge in popularity, particularly over 2020, vegan dating apps noticed a similar boom.
For example, Veggly celebrated over a million matches earlier this year, with more than 300,000 users globally.
Additionally, noteworthy figures from Grazer indicate that 27 percent of vegans have ended relationships because of their partner's food habits.
So, is it game over for the big names in non-vegan specific dating apps?
Making vegan connections
Online dating has certainly been propelled by the pandemic. And now, more than ever, people are becoming more connected with technology as a means of forming and establishing relationships.
'It feels like there's this release happening now after a pretty hard winter', says Justin McLeod, CEO of Hinge, in an interview with The Guardian. And, after May this year where many COVID-19 restrictions were lifted in the UK, accelerated sign-ups were recorded.
Moreover, romance aside – dating apps provide a chance for people to make new friends. And in the vegan sphere, perhaps it's easier to find things in common on vegan-specific apps.
In a statement sent to PBN, vegan app Grazer's Co-Founder Charlotte Elizabeth cited making it easier as one of the company's aims.
Elizabeth said: "Our vision is to provide a space where the plant-based community can connect freely. We like to think of Grazer as 'your vegan friend' introducing you to your local plant-pioneers."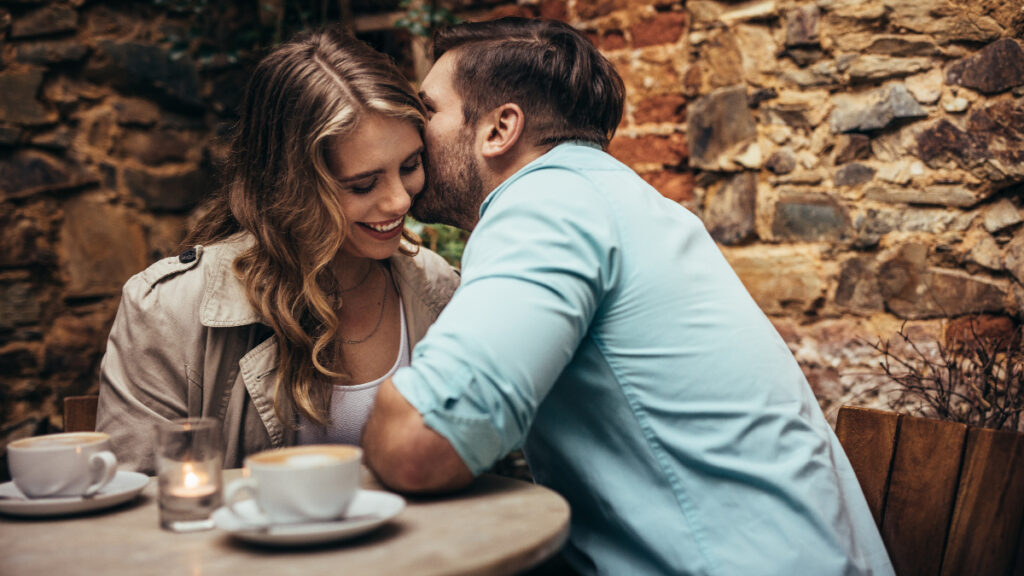 Aside from shared ethical standpoints and the lifestyle movement of veganism, the app's mission was born out of isolation and loneliness.
CEO and Founder Lewis Foster adds: "When I first went vegan in 2010, my family didn't support what I was doing. It became a big talking point for everyone. I felt as though I had to constantly explain and validate my decisions, which quickly left me feeling isolated.
"Socializing became more difficult and it put a strain on my mental health. I hope Grazer can provide a support network for people experiencing the same."
This could be why the app is boasting better figures on its BFF friend-finding function than dating giant, Bumble.
According to Grazer, an estimated three percent of Bumble users use the friend feature. Whereas on the vegan platform, 20 percent are on the lookout for plant-based mates.
Is it a dealbreaker?
For some, dating a non-vegan is a dealbreaker. In a Plant Based News poll, half the respondents said they'd date anyone open to veganism. But just over 20 percent said they'd only date other vegans.
Vegan dating
One vegan replied: "Other vegans would be ideal in terms of convenience and sharing that same value but I think it's a good thing when vegans date non-vegans. Potentially [it] helps open their partner's eyes and become open to veganism."
Ultimately, for vegans and non-vegans alike, preference-specific sites and apps offer a chance to find exactly what you're looking for.
Vegan dating apps are certainly here to stay, and if their success is anything to go by, we could see more cropping up in the future. They'll have to work hard to replace the household names of Tinder, Bumble, and Hinge – to name just a few.
But their emerging triumphs are certainly an indicator that shared the strength of the vegan movement in a society where there is so much choice.