Two agricultural students who were arrested following a "disturbing" attack on a sheep earlier this month have been arrested, their college has confirmed.
The students, from Plumpton College in East Sussex, were arrested on suspicion of "causing unnecessary suffering to a protected animal and criminal damage" after a sheep was attacked and killed on the South Downs in Sussex.
In a statement to Plant Based News (PBN) last week, a college spokesperson confirmed that they had been permanently excluded and would never study at the college again. Two other students, who are being treated as significant witnesses, have both withdrawn from their course.
"We remain appalled by this incident and saddened by the impact that this has had on our other students, our staff and the wider community," the spokesperson said. "We have always understood and mirrored the depth of feelings triggered by this incident which in no way represents our values and the high standards that we strive to achieve on a daily basis." 
The incident
Earlier this month, Sussex Police told PBN they had arrested two men, aged 18 and 20, from Kent. Two other individuals were being treated as "significant witnesses." All four were thought to be from the Agriculture department of Plumpton College.
The incident took place on the night of Thursday, 2 November, according to police. It came to light after other Plumpton students told a farmer called Michael Lunn, to whom they are apprenticed, about what happened.
Lunn, who runs Coopers Farm on Hadlow Down, described the reported incident to Sussex Express. "The four picked up the sheep which was grazing on the Downs and kicked its head," he said. "It was still alive. Then they split it open, stuck a [firework] inside and blew it up." He called the act "the most horrific example of animal cruelty." The police did not confirm to PBN how the sheep was attacked.
Investigation underway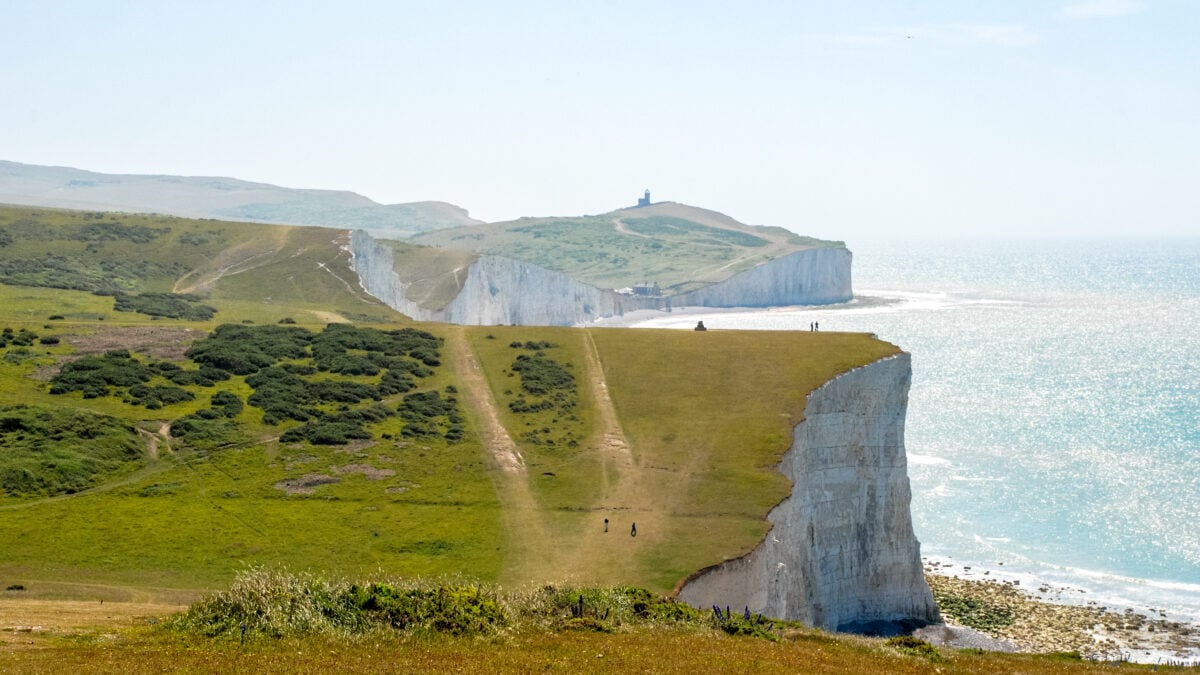 "A thorough investigation is underway into this disturbing report, which we are treating extremely seriously," said superintendent Rachel Swinney at the time. "Anyone with information that could help with the investigation can contact police online or via 101, quoting Op Chelmsford."
Plumpton College issued a statement after the incident, saying that "All four students will remain suspended whilst the police investigation is ongoing, and any permanent sanction issued by the college will be determined as a part of this process."
College Principal Jeremy Kerswell said in the statement: "I am appalled by this incident, which in no way represents the high standards of behaviour we expect of our students nor the standards we hold so dear with regards to animal welfare. I know that our staff and student body are shocked and saddened to hear of this allegation from within our college community and it is completely unrepresentative of our culture and values.
"Please be assured that I have, and I will continue to take suitable action with the students involved at the appropriate time." 
More cases of animal cruelty
This isn't the first incident of animal cruelty involving agricultural college students. In 2017, Hartpury College in Gloucestershire expelled one student and suspended another after they posted videos of their acts of cruelty to Snapchat.
The reports concerned a fox cub, a badger (a protected species), and a cat who belonged to a college staff member. Other students said the killings were part of a competition to kill the largest animal and post evidence on social media.
"None of these individuals have had any real consequence and will go on to work in the animal industry. Really ashamed to have been associated with this college," said one former student.
Gloucestershire police denied that the video of the fox cub showed animal cruelty. "The fox had been struck in a collision and the student, who is training to be a gamekeeper, acted to dispatch the animal to end its suffering," the police said.
In February 2023, students from the Royal Agricultural University in Cirencester strapped the corpse of a dead fox on top of a car during a rodeo-themed charity event. Students also strapped the head and skin of a dead stag to a Land Rover bonnet. Again Gloucestershire police did not believe any crime had been committed.
This story was originally published on November 14, 2023. It was updated on November 27 to add in information about the students being expelled from the college.