Students from the Royal Agricultural University (RAU) have sparked outrage after strapping a dead fox to the roof of a car during a charity rally.
As reported by the MailOnline, a photo of the lifeless animal was shared on social media platform Snapchat. Each of their legs was strapped to the vehicle with blue rope. 
A caption alongside the photo read: "does it get any more ciren." This is said to be a nod to the location of the university, in Cirencester, Gloucestershire.
The school, which has been dubbed the "Oxbridge for farmers," has condemned the behavior. It also contacted the local police force for help identifying the perpetrators.
RAU was founded in 1845. It counts King Charles III as its patron. Captain Mark Phillips, the ex-husband of Princess Anne, is just one of its high profile alumni.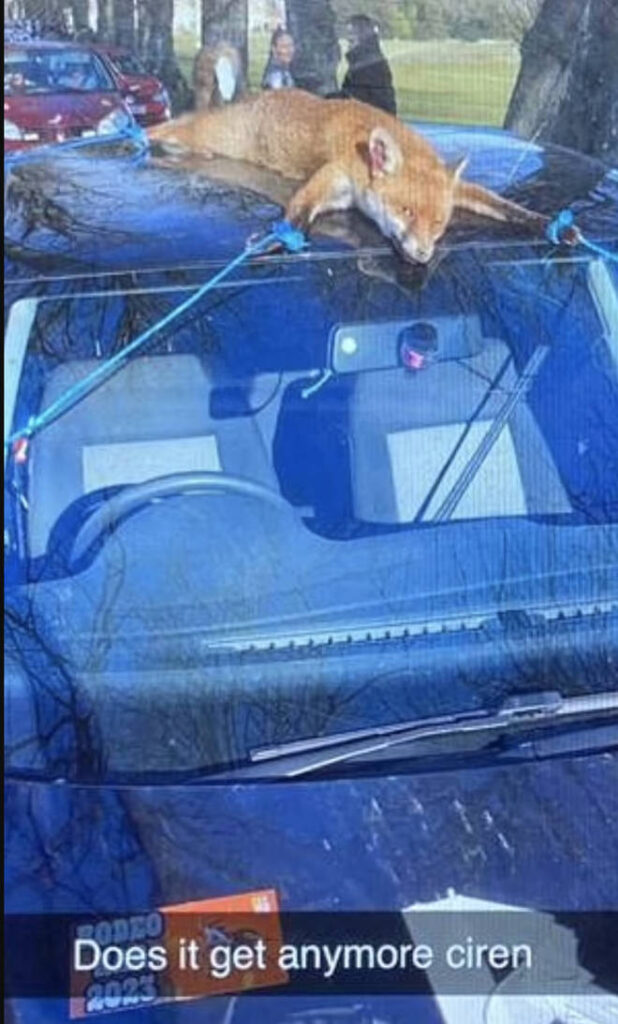 Royal Agricultural University responds
RAU has released a statement on the incident.
"We condemn this behaviour," a spokesperson told MailOnline.  
"As soon as we were made aware of this incident, the details were passed to our Student Services team and an investigation was started immediately.
"We have spoken to the police and to our Students' Union to identify those involved.
"We will absolutely not tolerate this kind of behaviour and will deal with those involved appropriately."
According to the report, police from Gloucestershire Constabulary confirmed that they had spoken to the students on the day and given "words of advice," but that no crime had been committed.