The UK government has responded to a campaign that called for Rishi Sunak to go vegan for one month in exchange for £1 million to a charity of his choice.
GenV launched the campaign at the end of last year. In an open letter to the UK Prime Minister published on December 31, the vegan organization highlighted animal agriculture's catastrophic environmental impact. It also said plant-based diets are one of the "best things" we can do for British farmers and public health.
Today (January 31), the organization announced that the government had sent an official letter in response.
It was written by MP Mark Spencer on behalf of the Prime Minister and His Majesty's Government. Spencer is a representative of the Department for Environment, Food and Rural Affairs (Defra), and, as GenV has pointed out, a beef, lamb, and egg farmer.
The response
According to GenV, the response letter "sidestepped the issue." Rather than saying whether Sunak would accept the offer, Spencer is said to have iterated that they were already taking all necessary steps "to ensure greater environmental sustainability."
Commenting on the letter, GenV CEO Naomi Hallum said: "When it would be so easy – as easy as going vegan – for Rishi Sunak to take meaningful steps that would give the UK a real shot at meeting its climate commitments, I'm at a loss as to why our Prime Minister won't do so. Making vague promises and 25-year plans are just stonewalling tactics that those of us who are genuinely concerned about climate change and animal suffering are growing increasingly tired of. As Greta Thunberg would say, it's just more 'blah, blah, blah' in lieu of meaningful and decisive action."
The Rishi Sunak vegan campaign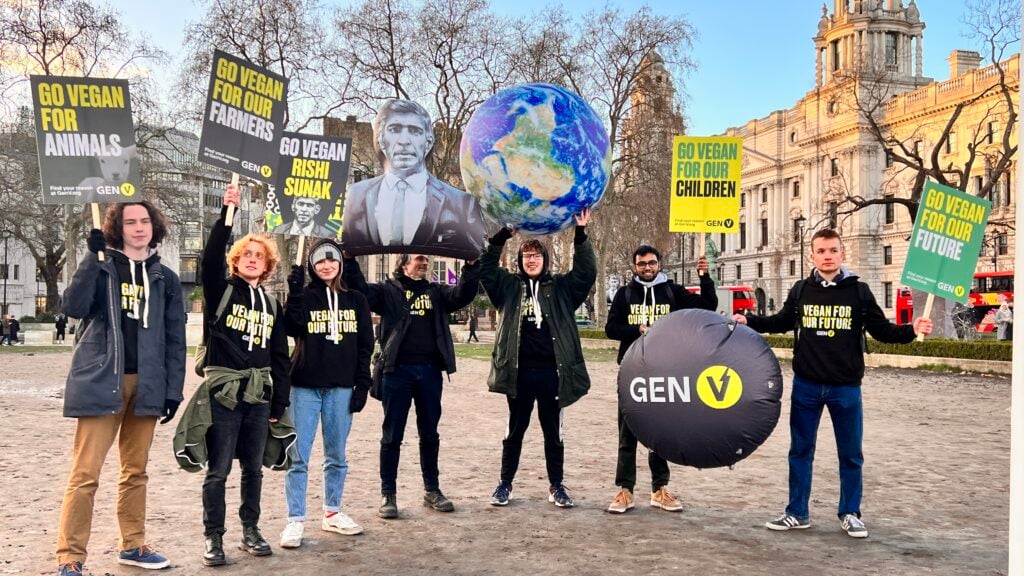 In the open letter originally written to Sunak last year, Hallum highlighted that the UK is one of the most nature-depleted countries in the world. She also cited a study from the Natural History Museum that stated that the country "has led the world in degrading the natural environment" due to agricultural expansion.
Hallum went on to discuss the substantial ethical costs of animal farming. The letter explained that 1.2 billion land animals are killed for meat in the UK annually. It added: "Adopting a plant-based diet prioritizes compassion and prevents this unnecessary suffering."
The letter concluded: "We hope you'll consider our sincere offer and lead the UK towards a more sustainable and promising future. We look forward to hearing back from you with your response by January 31st."
The campaign saw a number of advertisements put up on the London Underground. Activists from GenV and Animal Rebellion also visited Westminster on January 9 to call on the Prime Minister to accept the challenge.
They draped a banner over Westminster Bridge reading: "GO VEGAN RISHI SUNAK." GenV also organized for five tractors to circle around the area with various inflatables, including of planet earth and Sunak himself.
In a joint statement at the time, Animal Rebellion and GenV said: "You are THE globally recognized representative of the British government, and your influence could be the difference between ecological stability and climate chaos, between life and death for suffering animals and, fundamentally, between a kind future and a cold, cruel and apathetic one."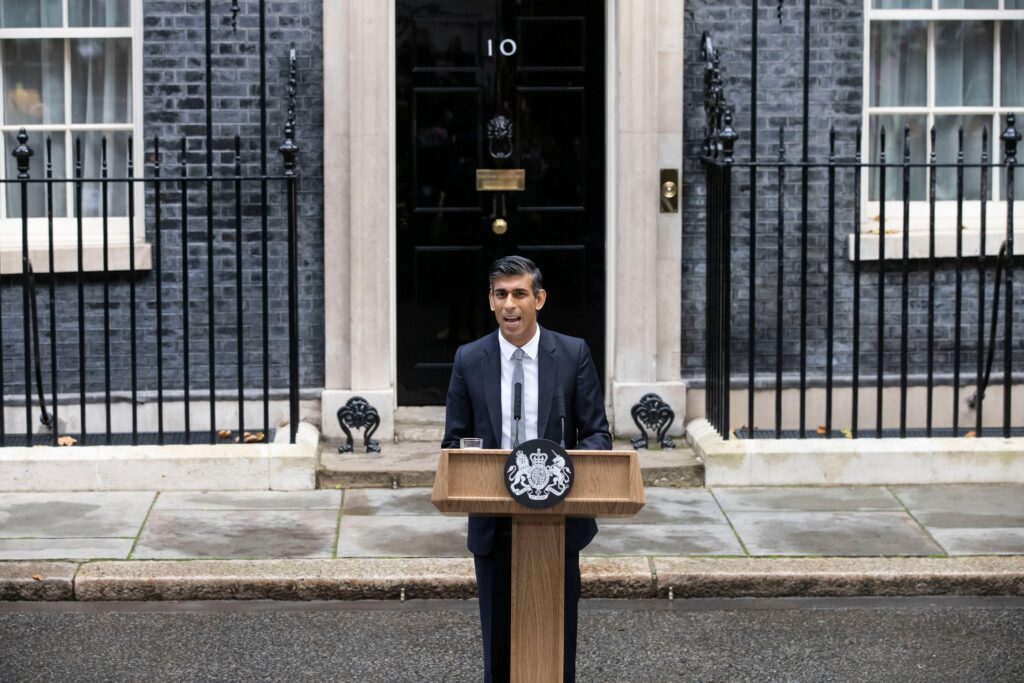 The reason behind the campaign
Speaking about the decision to launch the challenge, Hallum previously told Plant Based News (PBN): "It's important that we hold our leaders responsible for delivering the better future they continuously promise us. The UK Prime Minister has regularly spoken about the importance of showing compassion and of safeguarding our planet for future generations.
"He already abstains from eating beef, so all we're asking of him is to extend his circle of compassion to other animals and to take the necessary steps towards protecting the planet for our children and grandchildren."
Despite the growing bank of evidence linking animal agriculture to environmental destruction, world leaders have been resistant to animal-free, plant-based diets.
Last year, Sunak proclaimed that he "isn't telling anyone to eat less meat" during an interview with Sky News. It's thought that he was responding to claims by the UK's chief scientific advisor – physician Patrick Vallance – that eating less meat is "part of the solution" to tackling the climate crisis.
Animal agriculture accounts for at least 14.5 percent of global greenhouse gas emissions. It is also a leading cause of biodiversity loss and deforestation.
Leaders resist calls for plant-based diets
This isn't the first time GenV has called on high profile figures to adopt plant-based diets. The organization previously made the same offer to the Pope and ex-US president Donald Trump.
The latter reportedly refused the offer due to his belief that going vegan would "mess with your body chemistry, your brain… and if I lose even one brain cell, we're f**ked."
GenV said Trump's retort was "misinformed and bizarre," adding that "the opposite is far more likely."
This article was updated on Tuesday, January 31, to include the government's response.