English primary schools are reportedly struggling to stay within their catering budgets and are cutting costs by reducing portion sizes and serving less meat.
Caterers are seemingly reducing the meat content of menu items to try and stay within government-mandated budgets. Specifically, items such as sausages are being produced with less meat content.
Primary schools – which teach children aged four to 11 – are allocated £2.41 per child, per meal. The money comes from the government as part of its free meals initiative. However, this is not enough to accommodate rising supplier costs which come as a result of inflation-induced food, energy, and transportation price hikes. 
It should be noted that free meals are only offered to children up to age six. After year two of primary education, free meals are offered only to those that can prove they are struggling financially. This is in stark contrast to Scotland and Wales, which have both announced universal free school meals. The measure will apply to all children for the duration of their primary education.
Primary schools in England now face a dilemma: plug the funding gaps out of their own budgets to supply the same quality of (meat-filled) food to their pupils or make sacrifices to stay within their funding allocation. This difficult decision comes after some schools opted to start growing their own produce last year, in a bid to lessen their financial burden.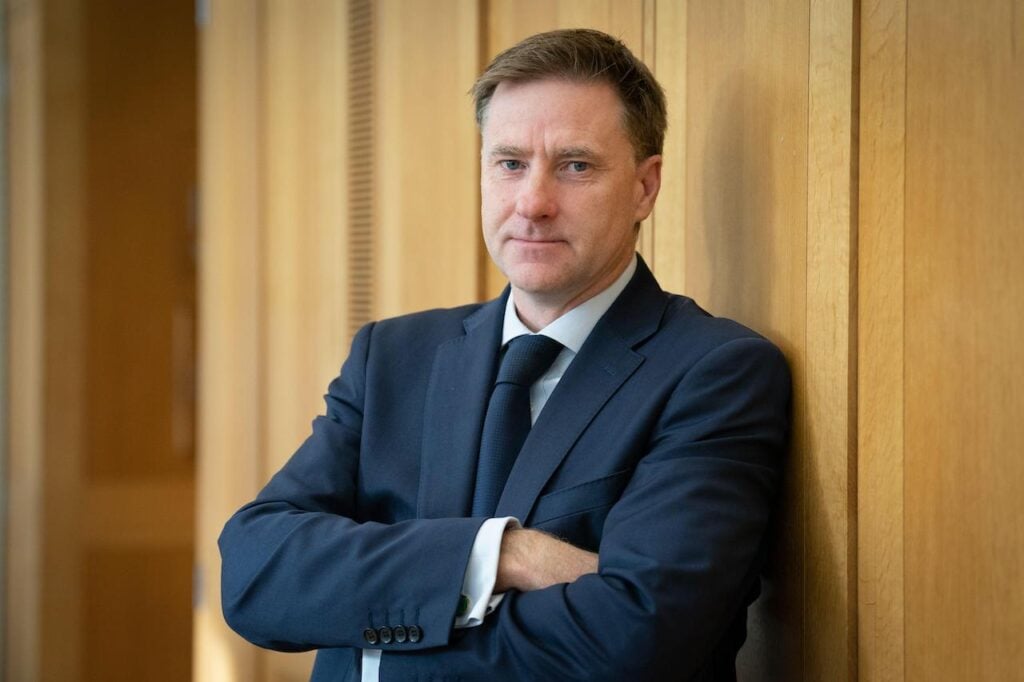 Meat content in school meals is a problem
Conservative MP Steve Brine brought the issue to the attention of the government. He claims that a school within his Winchester constituency has seen its catering costs rise to £2.80 per meal. This, he explained, leaves a 39 pence shortfall, which the school has to fund with £3,000 from its annual budget.
"Put simply, there is a gap between the funding received and the cost of putting good quality food on the school table," Brine told MPs in a Westminster debate. "Some wholesalers have reported they are reducing portion sizes. Thinner sliced ham in the baguettes and reduced meat content in sausages as two examples. That should worry all of us."
Brine went on to highlight that the government has increased meal funding by seven pence per serving but that this is still "well behind the current rise in food inflation." As a result, he fears that many children are getting less nourishing and smaller meals.
The latter is particularly worrying for families facing poverty already. Free school meals offer a lifeline and a guarantee of one sizeable hot meal a day for children from underprivileged households. If they are adapted to a cold-packed lunch, or worse still, if parents are asked to subsidize their children's meals, it could affect pupils' health. Not just that, youngsters' abilities to concentrate and learn could also be hampered.
Vegan school meals instead?
There appears to have been little or no discussion about reducing school catering costs by opting for plant-based menus. This, despite meat content being reduced in supplied foods and compromising the nutritional value of prepared lunches.
Already campaigning to introduce plant-based meals to schools is food advocacy group ProVeg, with support from TV presenter and activist Chris Packham. Together, they are promoting the "School Plates" initiative which helps schools make the switch from meat to vegan meals. The endeavor is promoted for the sake of children's health, the environment, and to save valuable education budgets.
ProVeg offers on-site support to assist caterers as they look at creating meat-free recipes and provides free-to-download recipe books. At last count around 3,500 schools were on board. However, this number could increase significantly now that financial strain is showing throughout England.