New York City's foie gras ban, first approved in 2019, is being challenged by the New York State Department of Agriculture and Markets.
Due to begin last year, the ban would have seen the sale of foie gras prohibited in the most populous city in the United States. However, duck and geese farmers are driving a fresh bid to overturn it.
At the time of the ban's proposal, legislators, backed by then-NYC Mayor Bill de Blasio, put the cruelty of the foodstuff's production front and center. It was determined that force-feeding ducks and geese to unnaturally engorge their livers is not ethical and should not continue.
However, just as the ban was expected to take effect, a reprieve was granted to two upstate farms.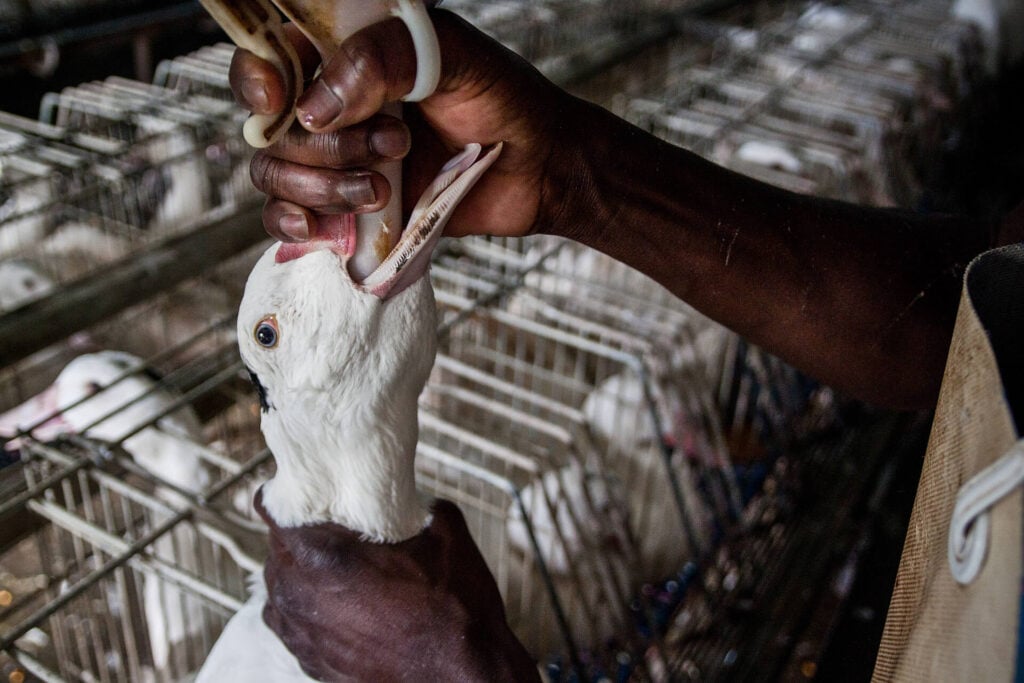 New York foie gras farmers fight back
Taking their fight to a state level, foie gras manufacturers Hudson Valley and La Belle secured a State Supreme Court injunction against the NYC ban, in September 2022. At the same time, the New York State Department of Agriculture and Markets referred to the incoming ban as "unreasonably restrictive" and sought to challenge its legitimacy.
Foie gras farmers claim that the ban will significantly reduce their income. Hudson Valley vice president Marcus Henley cites figures up to 25 percent. This represents around $6.25 million if he can no longer supply foie gras, which he claims does not involve cruel processes, to NYC customers.
The injunction has now set off a chain of events, including a fresh lawsuit filed by NYC. In its legal papers, the city claims that farmers are exaggerating the impact on their livelihoods. This, given that they are free to sell foie gras anywhere else and manufacture other items.
Furthermore, it claims that the Department of Agriculture has overstepped and involved itself unnecessarily.
Current NYC Mayor Eric Adams has taken over the fight to uphold the foie gras ban. A keen plant-based advocate, Adams is anticipated to maintain a firm stance on the issue.
France wades into the US debate
NYC's ban followed California's own foie gras prohibition, which came into effect in 2012 and has been challenged multiple times. In both cases, duck and geese farmers found an ally in France, where foie gras is an indelible part of its cuisine's heritage.
In 2004, France objected to California's incoming foie gras ban, claiming that it would be an "assault on French tradition." Now, as NYC seeks to uphold its own ban, the French Consulate has corresponded with the city council. It reportedly sent letters asking for the fate of 1,300 restaurants that serve the product to be considered.
It should be noted that the consulate does not speak for all of France. Multiple regional mayors have removed the foie gras from their official menus. Lyon's Grégory Doucht was the most recent, in December 2022, stating that its production "goes completely against animal wellbeing."
Additionally, New York City citizens have previously voted overwhelmingly to support a ban, with 81 percent being in favor of taking foie gras off the menu.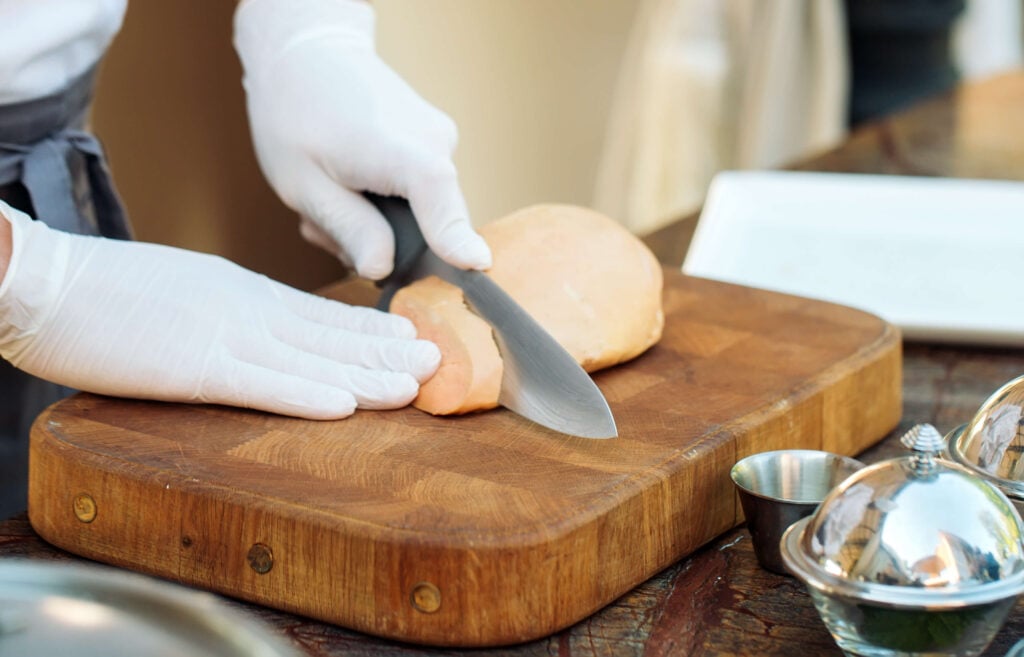 Animal torture in the name of 'luxury'
Foie gras is made from the fatty livers of specific duck and geese breeds who have been repeatedly force-fed.
To get the birds' livers to the required size, they are contained in small cages where they endure tubes (formerly metal but now, more "humane" plastic alternatives) being forced down their throats. They are then pumped full of seed and water, at least twice a day, for around 12-17 days, until their livers swell to up to 10 times their regular size.
Once birds' livers are commercially viable, the animals are slaughtered and have them removed. This is commonly carried out when they are approximately 100 days old. However, many die during the feeding phase due to choking on their own vomit or suffering from grain in their lungs.