Canada appears to be making progress in its bid to ban animal testing for cosmetics.
The country's health minister, Jean-Yves Duclos, is reportedly developing a formal proposal. It aims to ban the sale of goods that have been tested on animals, or contain ingredients that have.
The proposal will be used to make radical changes to Canada's Food and Drugs Act. This will then directly impact a vast array of cosmetic products and their manufacture. These will include, but not be limited to hair products, nail varnish, make-up, and body creams. However, no meaningful progress is anticipated before August of this year.
The ramping up of an animal testing ban comes after continued pressure from animal rights groups, including Animal Alliance of Canada. It has repeatedly asked legislators to catch up with a number of other countries. To date, 42 have already outlawed or limited the activity. These include every country in the European Union, Australia, and the UK.
A long campaign
Plans to begin the process of banning cosmetic animal testing have been in the works since at least 2018. Back then, the Canadian Senate showed support for the "Cruelty-free Cosmetics Act." This was then passed to the House of Commons, where it stalled and was subsequently dropped.
"In his Mandate Letter, the federal Minister of Health committed to introduce legislation to end testing on animals," Liz White, director of Animal Alliance Canada told Plant Based News.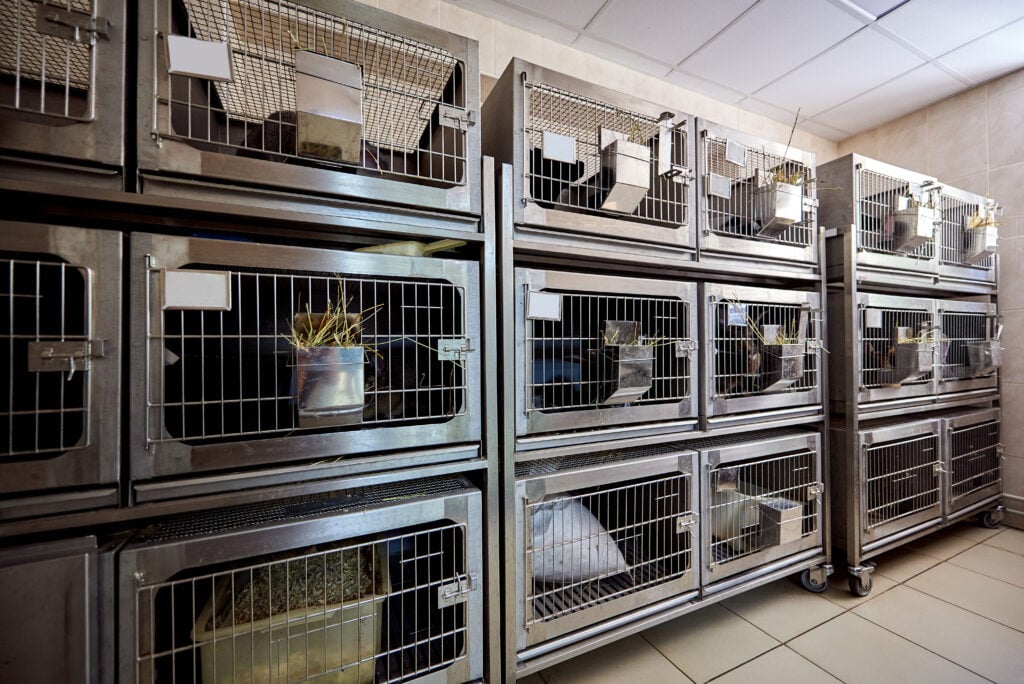 "We are hopeful that legislation banning cosmetic animal testing will be tabled in the near future and Canada will join the forty other nations worldwide that have already instituted a ban. This initiative is critically important in fostering a broader discussion about seeking non-animal alternatives to the use of animals in testing specifically and animal research more generally." 
Canada's wider stance on animal testing
To this day, it is still legal to test on live animals. Procedures can be carried out for cosmetics, drugs, and other substances with the full support of Canadian law.
Animals – including mice, rats, rabbits, fish, dogs, and birds – can be subjected to a huge amount of pain, often without pain relief, with many dying as a result.
In 2020, it was reported that more than five million (5,067,778) animals were used in experiments and testing procedures in Canada. This represented an 11.1 percent increase from 2019.