The UK's Ministry of Defence (MoD), which oversees the country's armed forces, is being sued by animal rights organization PETA.
At the center of the legal dispute is the MoD's alleged reluctance to consider fur-free alternatives to the traditional bearskin hats worn by the King's Guard. They are stationed outside of London's Buckingham Palace.
The soldiers' ornamental hats are currently covered with Canadian black bear skins.
This is despite the fact that PETA offered to supply the MoD with a cruelty-free alternative until 2030, free of charge. The department has reportedly spent more than £1 million of UK taxpayer funds on bear fur hats in the last seven years, purchasing fewer than 900 caps.
The animal rights group claims that ECOPEL's acrylic-based bear fur alternative meets the MoD's necessary waterproofing and performance standards.
But PETA says the government department has only created more stumbling blocks to prevent a move away from animal fur. As a result, the charity has pressed forward with legal action.
"The MoD has repeatedly stated that it will test any faux fur PETA presents to it and again reiterated the principled acceptance that if shown to be an appropriate replacement, faux fur would be adopted," Lorna Hackett, one of PETA's legal team said in a statement.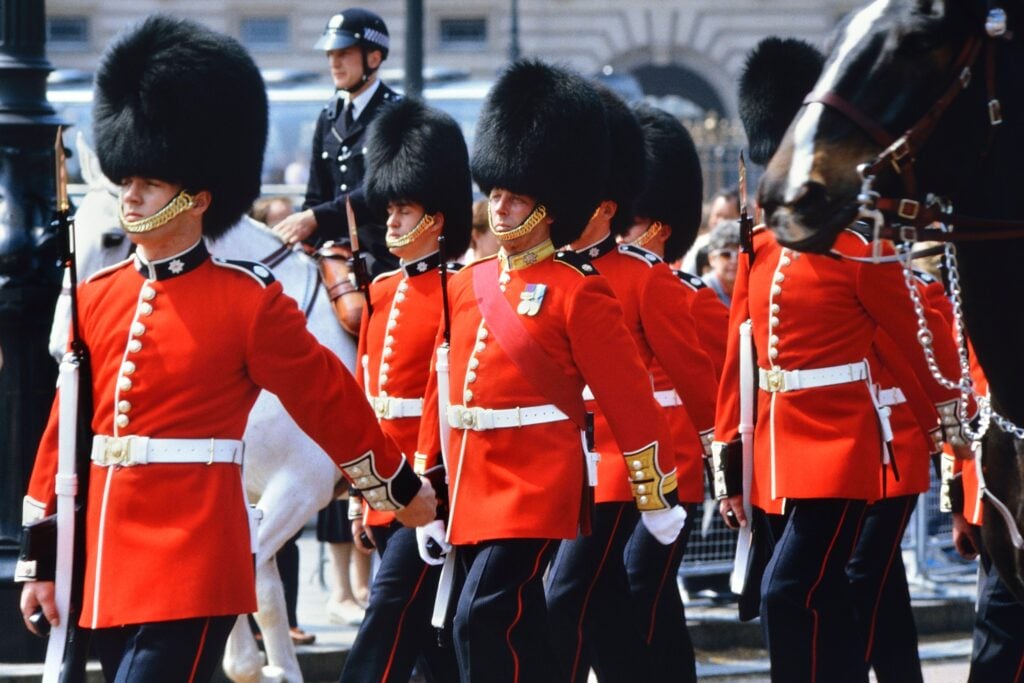 "Despite this, the MoD has refused to analyze test results that prove the faux fur meets and exceeds the standards. PETA has been left with no choice but to pursue a judicial review on the grounds of unlawful conduct."
Supporting bear hunting in the name of tradition
Around 140 Canadian black bears are killed each year to replace ceremonial headwear for the King's Guard. Many bears are wounded, not killed outright, after being shot with rifles or arrows and left to bleed out.
Last year, the UK government said it had "no plans" to consider a fur alternative. It qualified its stance by stating that the PETA-endorsed material "does not in fact reach the standards needed to provide an effective replacement for our bearskin ceremonial caps."
This remains unsubstantiated. It also flies in the face of public opinion, which appears to support a shift to animal-friendly designs. A petition calling for a move away from bear fur was submitted to parliament for debate in July. It successfully garnered more than 100,000 signatures.
"Unfortunately, [the MoD is] just holding back progress by not moving forward with the faux fur cap," PETA's senior campaign manager Kate Werner said in a statement.
"They refuse to test it, which they had committed to do numerous times over the years. And so now we're at the stage where we're mounting a legal challenge to try to force the MoD to reconsider its decision."