The Plant Powered Show is returning for two exhibitions in South Africa this year, taking place in both May and August.
The three-day conventions will, once again, act as a showcase for the plant-based sector. Vegan food and drink products will be front and center, while lifestyle items will also be on sale. Interactive exhibits are scheduled too, with live cooking demonstrations, talks from wellness experts, and more confirmed.
The first installment, taking place from May 26 to May 28, will be held in Cape Town, at the International Convention Center. The second will see the show headed to the Kyalami International Convention Center in Gauteng, Johannesburg, from August 4 to August 6. Both will also take place online.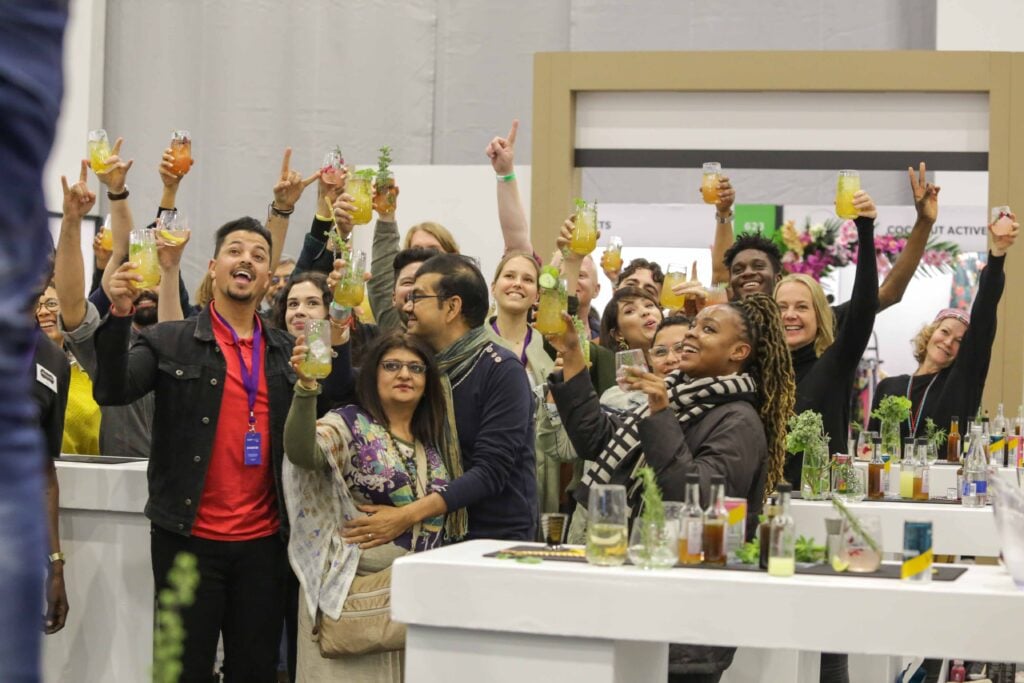 Building on a virtual debut
The inaugural show, dubbed the Festive Vegan & Plant Powered Show, was a virtual event held during the COVID-19 pandemic in 2020.
Following the success of the first exhibit, a physical version of the Plant Powered Show was launched in Cape Town last year. This year's events look set to be bigger than ever, with around 15,000 attendees expected and more than 200 exhibitors displaying their wares.
"Consumers want to live more consciously and be more mindful of the animals we share the planet with. At the same time, chefs and foodies want to be inspired to create delicious meals with exciting new ingredients. It's a food revolution that we are proud to be part of," Heidi Warricker, the event's producer, said.
"We are delighted to be bringing this world-class event to Gauteng for the first time as well."
Both the Cape Town and Johannesburg events will feature an array of "masterclasses" delivered by chefs and drink mixologists. Notable names confirmed include chefs Zola Nene and Mokgadi Itsweng. The interactive events are predicted to be extremely popular with consumers looking to get to grips with plant-based ingredients.
Cooking demonstrations will be held in the Checkers Plant Kitchen. The functioning kitchen is a designated space built to showcase the event's main sponsor, Checkers Supermarket. The grocer is considered, by the show's organizers, to be one of the most inclusive in South Africa. This is thanks to its growing roster of meat-free foods available on its shelves.
South Africa's fractious relationship with vegan products
While the Plant Powered Show hints at widespread acceptance of meat-free products in South Africa, legislation is still being pushed to stifle the domestic plant-based meat sector.
Having secured a last-minute reprieve last year, plant-based manufacturers are now looking at the very real possibility of their products being seized from supermarket shelves in May 2023.
This would be as a result of a crack-down by South Africa's Department of Agriculture, Land Reform, and Rural Development. This, on foods they deem to be imitating meat and using terms that should be exclusive to the meat sector. Frequently cited terms include "burger," "sausage," and "steak."
Tickets for the Plant Powered Show are available via Quicket (Cape Town and Johannesburg). Up to two children aged 14 and under can attend for free with one paying adult.