Sri Lanka's government is considering a request from a company in China to export 100,000 native monkeys, supposedly to be displayed in zoos.
The monkeys in question are toque macaques. As a species, they are classified as endangered by the International Union for Conservation of Nature. This is due to habitat destruction, poaching, and the exotic pet trade. Despite numbers continuing to decrease, the government has appointed a committee to decide the fate of a further 100,000.
Mahinda Amaraweera – Sri Lanka's agriculture minister – chose the committee that is looking at a proposal from an unnamed private Chinese company. Gunadasa Samarasinghe, one of Amaraweera's top bureaucrats, is also a key part of the decision-making process.
"We will not send the whole 100,000 in one lot. But we considered the request due to crop damages caused by the monkeys in several parts of the country," Samarasinghe said in a statement.
"They will not be taken from conserved areas. The focus will be only in the cultivation areas," he added, potentially signaling that the transaction will go ahead.
But activists are concerned that the amount of monkeys requested does not tally with the number of zoos in China.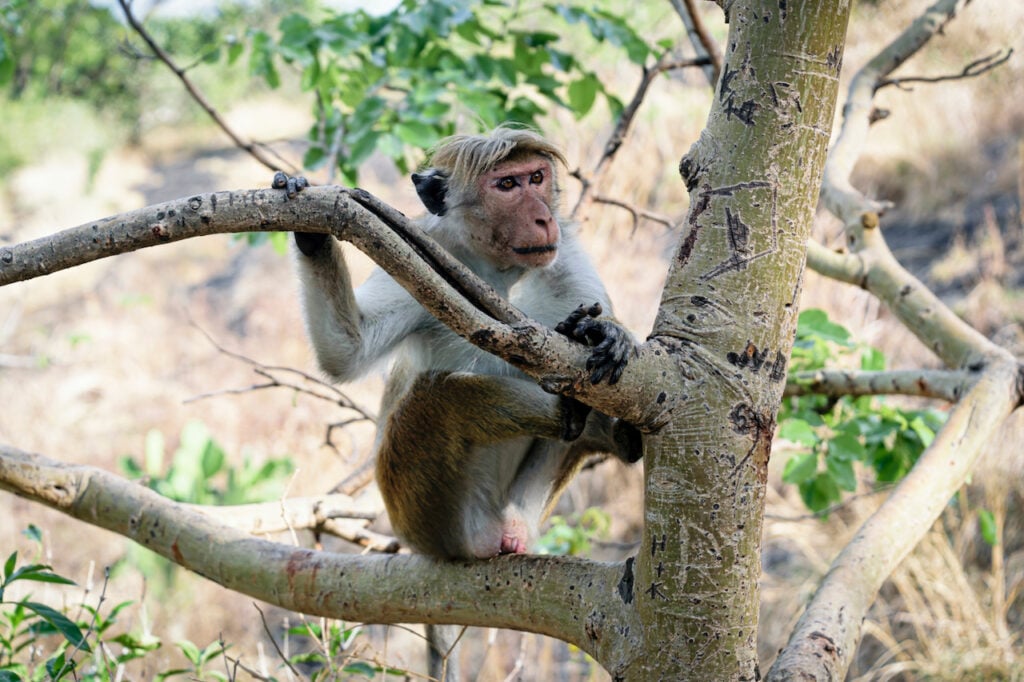 Sri Lanka's activists query where monkeys will end up
Environmentalists and conservationists suggest that the 100,000 macaques will not be housed in zoos, but rather transported to labs for animal testing.
Concerned activists state that there are only around 18 suitable zoos in China. This means that each would need to take possession of 5,000 monkeys to warrant such a large number being exported. However, Amaraweera claims that he has been told that the monkeys will be displayed at more than 1,000 zoo locations, causing further confusion.
In previous years, China's appetite for animal test subjects has been voracious. In 2016 it was reported that approximately 20 million animals were used in laboratories, with non-human primates – such as macaques – included. Despite changes made to the laws surrounding cosmetics testing in 2021, China continues to use non-human animals in its trials.
"Macaques, with their human-like qualities have been particularly popular, especially with medical testing facilities in the USA and Europe. The potential income from such a trade would be far greater than that from the sale of this species to zoos," four conservation organizations said in a jointly released statement. "Is this where these macaques are headed?"
Sri Lanka is currently in the grip of what financial experts deem to be its worst economic crisis in decades. A deal to export 100,000 native monkeys has the potential to be very lucrative.
Calls for protection over profit
Those opposing the potential mass export of monkeys to China are asking Sri Lanka's government to deny the proposal. This, while also implementing measures to protect macaques.
As an endangered species, conservationists are iterating the need for habitat protection, plus funding to study the animals' behavior. The former, they say, would help to reduce country-wide harvest losses, thereby removing a key justification for the monkeys' export.