Scientists from South Africa's Stellenbosch University say plains zebras could be a "valuable" protein source in the country.
The researchers, led by Angelique Myburgh, presented data that demonstrated the lean nature of zebra meat. This, they say, could deliver nutritious protein to diners.
Zebras are not currently a commonly eaten meat in South Africa, though the animals are frequently hunted. Most are killed for their unique skins. Their flesh is then exported to countries that commonly eat horses, such as China.
The recommendation to put zebra on the menu comes as the new South African game meat strategy is being finalized. It stands to add extra species to plates, on a regular basis. Currently, small game animals including springbok and impala dominate the accepted food animals roster, alongside larger wildebeest.
Stellenbosch University researchers noted the amount of meat and offal collected from 20 zebra carcasses. They then compared the lean protein haul to that of currently popular meats. In their findings, published in the journal Animals, they claim that their analysis proves the viability of zebra as a food source.
"The study is the first of its kind to provide baseline information on the carcass, offal and muscle yield potential of Plains zebras harvested in two localities in the Western Cape Province of South Africa," the study report says.
"The considerable contribution of the edible by-products in this study and the high muscle yield, indicate that the plains zebra can potentially be used as a valuable animal protein source, thereby contributing to food security in especially rural areas of South Africa."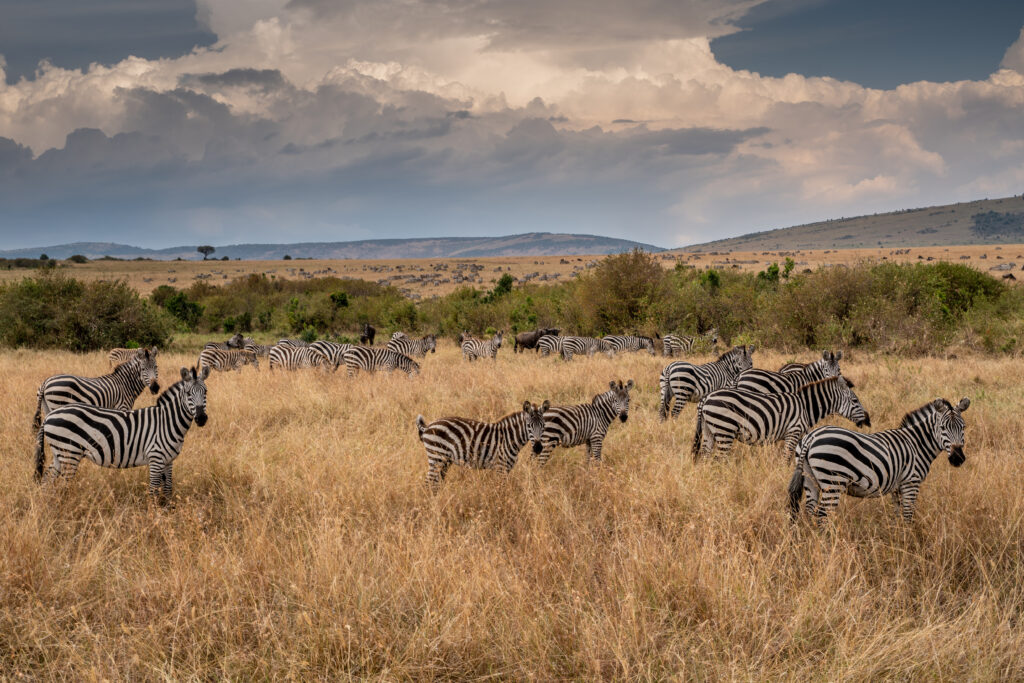 Say no to zebra and other exotic meats
The term "exotic meat" is used to describe food produced from unusual and often endangered animal species. The list of exotic meats already available is steadily growing and now includes lion, alligator, and more.
However, one reason that they continue to gain popularity appears to be a fad for finding the newest "ultra-healthy" meat. As a result, focus is frequently placed on high-protein, low-fat meats that can be marketed as super lean.
While plains zebras are not endangered, they are listed by the International Union for Conservation of Nature as "near threatened." This means that the population is in steady decline.
"The captive breeding and intensive farming of wild animals in South Africa for profit often harms in situ conservation efforts, with negative impacts on biodiversity when protected landscapes are carved up into breeding camps," Dr Audrey Delsink, wildlife director for Humane Society International/Africa, told Plant Based News. 
"Legitimizing the consumption of wild species such as the zebra seems at odds with South Africa's collective goals of conserving wildlife in their natural wild habitats. Putting wild African animals on our plates may also increase the demand for bushmeat, which is already a serious conservation problem across Africa."
It should be noted that the zebra meat study was financially supported by a number of official bodies. This includes the South African Department of Science and Technology. Additionally, potentially invested organizations such as Wildlife Ranching South Africa also provided funding. The latter is a non-profit that protects the interests of wildlife farmers rearing animals for meat.
Growing plant-based awareness in South Africa
Despite being a traditionally meat-centric country, South African citizens appear open to the idea of cruelty-free foods.
In 2021, a study conducted by non-governmental organization the Credence Institute revealed growing interest in meat-free eating. It found that 66 percent of South Africans are interested in trying plant-based meat and cultured alternatives.
Despite clear consumer interest, the Department of Agriculture, Land Reform, and Rural Development attempted to seize all plant-based meat products from retail shelves in 2022. The move was halted at the last minute, thanks to intervention by the Johannesburg High Court. However, the reprieve will only last until May 8, 2023.