Online greeting cards retailer Moonpig has reportedly taken pugs and French bulldogs off its products over animal welfare concerns.
The decision was made following campaigning by the animal rights organization PETA and fellow animal advocates, including veterinarians.
Campaigners warned Moonpig that documenting breathing-impaired breeds (BIBs) in cute or humorous scenarios helps normalize their suffering. As such, it risks contributing to the cultural demand for flat-faced dogs.
"By banning images of pugs and French bulldogs, Moonpig is acting responsibly and helping put an end to the promotion of dog breeds with painful, life-threatening deformities," said PETA director of corporate projects Yvonne Taylor in a statement.
Although PETA is "celebrating this compassionate first step," it plans to continue applying pressure on Moonpig. The aim is for Moonpig to extend its policy, so that BIBs are not used to sell cards at all. This means that Boxers, Boston Terriers, and more would be removed.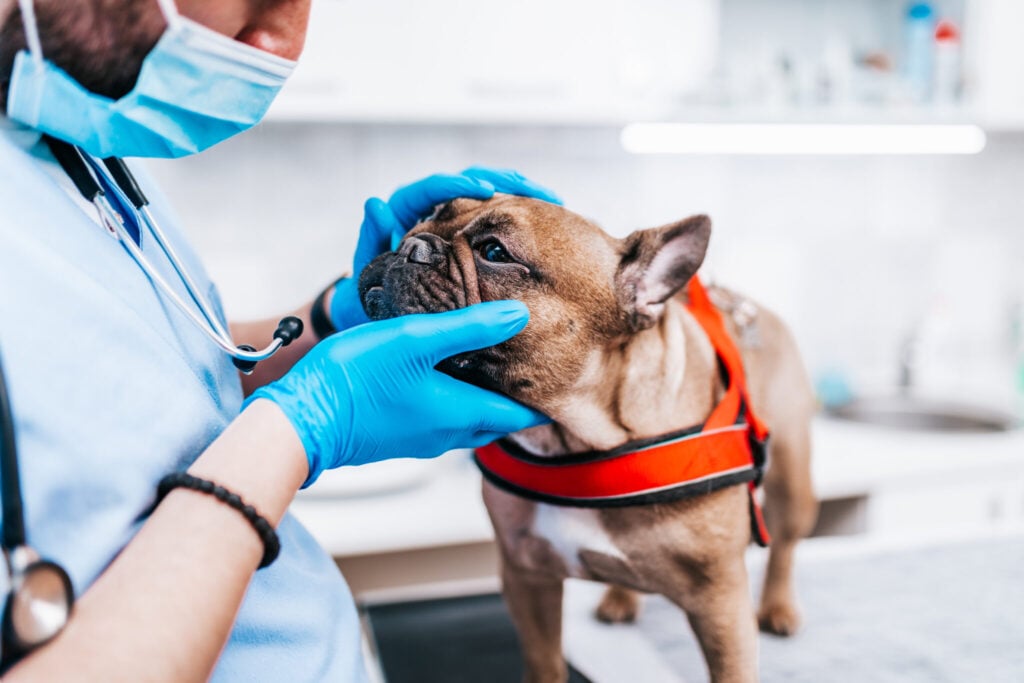 Dogs suffering for aesthetics
BIBs are bred to have flat, squished faces that align with a popular canine aesthetic. However, this look causes a great deal of suffering to the animal, and they often have significantly shortened lifespans.
Dogs with flat faces struggle with labored breathing, gagging, and snorting in an attempt to get enough oxygen into their bodies. As a result, many BIBs have poor temperature regulation, and are susceptible to heatstroke. Additionally, eating problems and early deaths are common.
New research from the UK's Royal Veterinary College states that the health of pugs is largely worse than that of other breeds, and are prone to a range of serious health complications. As such, the college says pugs can no longer be considered a "typical dog."
Despite their health issues, pugs have seen a surge in popularity in recent years. The Kennel Club reported that registrations of pugs increased five-fold between 2005 and 2017. However, this only represents registered breeders' litters. Consequently, many more dogs are likely being unaccounted for.
Elsewhere in Europe, restrictions are in place that make the breeding of flat-faced dogs illegal. Austria, Germany, Norway and the Netherlands have all taken such action. Furthermore, steps are being taken to ban the ownership of such dogs and their use in advertising campaigns.
Crufts promoting BIBs
While Moonpig taking pugs and French bulldogs off its roster is being celebrated as a step in the right direction, flat-faced breeds continue to face another hurdle: high-profile dog shows.
Crufts, an annual beauty pageant for dogs, was held yet again this month in the UK, and continued to showcase BIBs. PETA is now calling for the removal of flat-faced breeds from the competition. It also staged a protest at Crufts as pugs were being pulled around the exhibition ring.