The man who captured the famous captive orca named Tokitae, also known as Lolita, has said he has "no regrets" following her death last week.
Ted Griffin is known for being one of the first people to take orcas from the ocean. He orchestrated the capture of many of the animals in the 1960s and 1970s before retiring in 1972 amid rising public disdain toward the practice. The orcas who were caught were sold on to marine parks or aquariums, and many more died in the sea while trying to save family members from the nets. Now aged 87, he has opened up about the day he caught Tokitae, as well as around 100 other orcas, in nets in the Pacific north-west.
"I certainly remember that day," he said hours after her death last Friday, as reported by Seattle Times. "I have no regrets for all the activities." He did add, however, that he was "sorry the whales passed away during the capture, and that they are not alive today."
Tokitae's capture
The orca was captured on August 8, 1970, from Penn Cove, Whidbey Island, off the coast of Seattle. She was just four years old. Tokitae lived with her mother and other family members in the L-Pod in the Salish Sea.
While most of the orcas captured alongside her that day were freed from the nets, nine others were taken from their families and sold on to marine parks and aquariums.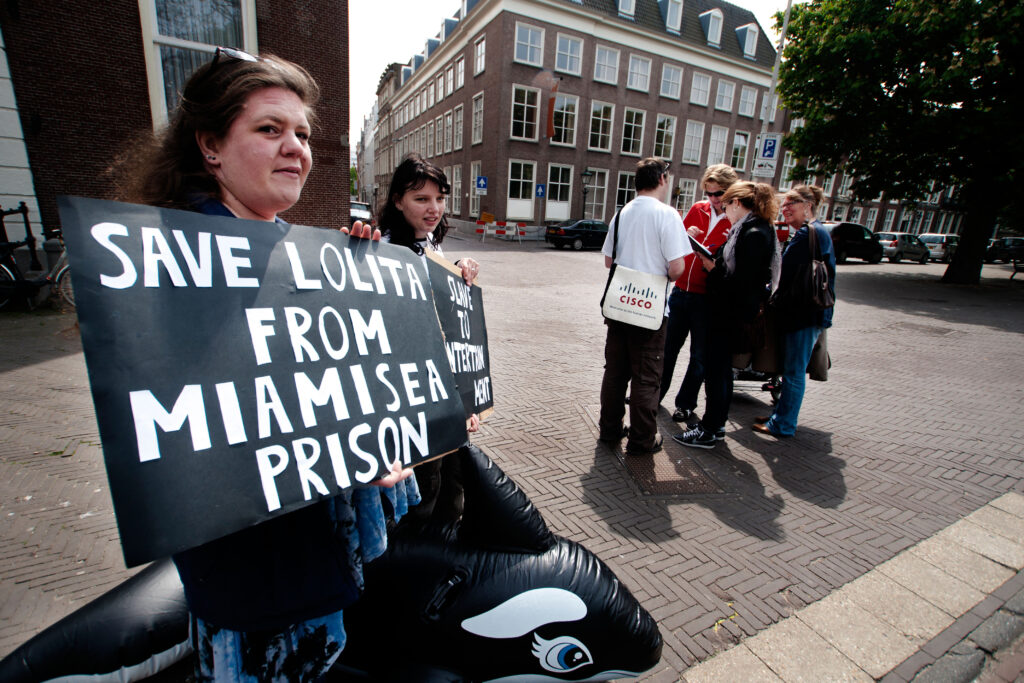 According to Griffin, Tokitae was easier to control than other captured whales, most likely because of her age and size. "I am not saying she cooperated. But she didn't fight us the way some whales, that are so skillful, no matter what you do, they won't come around," he said.
Tokitae was sold to Miami Seaquarium for around $6,000. She was put in a sling and transported in a truck to the airport. She arrived in Miami Seaquarium, and spent the next 52 years in a pool being forced to perform tricks for paying customers. She was retired from performing last year, and activists were hoping to secure her relocation to a sea pen in her home waters of Puget Sound. If she had survived long enough for the plan to go through, she may have been able to have some contact with her familial pod.
Tokitae's death
Tokitae's death was announced on Friday, August 18. A statement from Miami Seaquarium said that she had started "started exhibiting serious signs of discomfort" over the last two days, for which they said she had been treated "immediately and aggressively".
"Despite receiving the best possible medical care, she passed away Friday afternoon from what is believed to be a renal condition," a spokesperson said. They added that the orca was "an inspiration" and a "beautiful spirit."
More like this: