Earthling Ed has announced that his new book, How to Argue With a Meat-Eater (and Win Every Time), will be released later this year.
The vegan educator, real name Ed Winters, said on Instagram that he's "so happy" to be releasing his second book. "Time after time, the vegans I meet tell me that they struggle to effectively talk about veganism with the people in their life, or that they feel overwhelmed by all the arguments and overcome with the emotion that arises when discussing such an important topic," he said. "If this is something you've ever experienced, then How to Argue With a Meat Eater is for YOU!"
Since going vegan almost a decade ago, Winters has attracted a huge social following thanks to his educational videos. He's particularly known for his debates, which he posts on his YouTube channel. He also regularly does speeches on veganism at UK and US universities and colleges, and he was made a fellow at Harvard last year.
Earthling Ed's vegan advocacy
He's been praised for his ability to respond to a wide range of anti-vegan arguments, and he's made appearances at media outlets including BBC One, BBC Two, Sky News, LBC, as well as ITV's This Morning. The book will see him break down anti-vegan claims made from the likes of Jordan Peterson and Sam Harris, as well as popular arguments about regenerative agriculture and "anti-nutrients" in plants.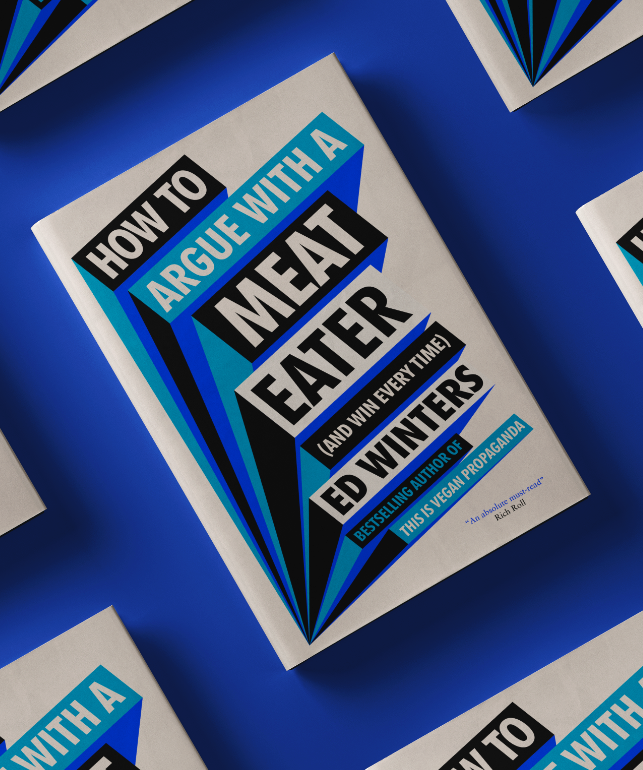 This is Winters' second book. The first, This is Vegan Propaganda (and Other Lies the Meat Industry Tells You), was published in 2022. His debut novel explored the wide ranging ways that the animal food system impacts the world, with focus on issues like animal rights, the environment, and health.
How to Argue With a Meat-Eater (and Win Every Time) is published by Penguin. It will be released on December 28, 2023. Find out how to preorder the book here.
More like this: