These colorful little beauties are crispy on the outside and soft onthe inside. They pack a spice punch and hit the spot!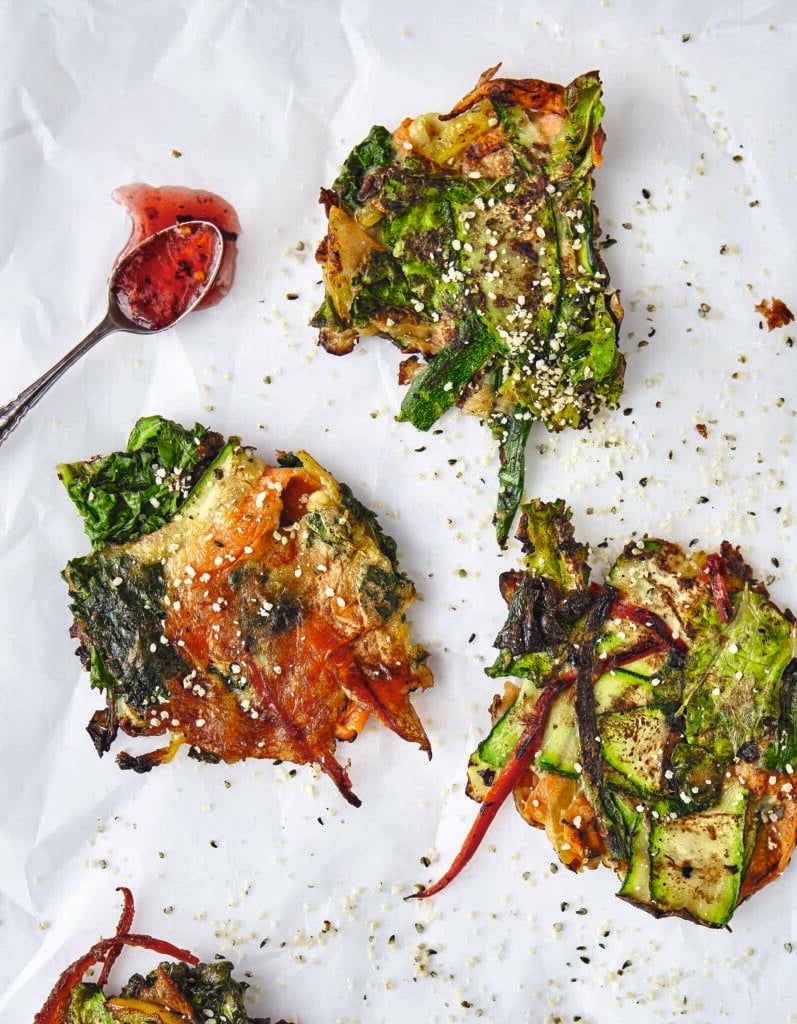 Ingredients
For A "Vegan Egg"
60

g

chickpea (gram) flour

?

teaspoon bicarbonate of soda

baking soda

1

teaspoon

apple cider vinegar

125

ml

water

olive oil

for frying
Filling
¼

courgette

zucchini, cut into ribbons with a vegetable peeler

1

teaspoon

Jamaican jerk spice

1

red or yellow

bell pepper, thinly sliced

½

carrot

cut into ribbons

1

spring onion

scallion, green and all, sliced

1

bunch of fresh spinach

chopped

salt and freshly cracked black pepper

chilli jam and vegetables or green salad

to serve
Instructions
Mix the flour, bicarbonate of soda, cider vinegar and water in a large mixing
bowl and leave to stand.

Squeeze the courgette of excess liquid and add to the vegan egg mix with the rest of the vegetables.

Heat a splash of olive oil in a large frying pan (skillet) and spoon out the fritters four at a time. I then gently press down the fritters with a saucepan lid that is smaller than the pan. Fry for 3–5 minutes on each side until golden brown and crisp.

Repeat with the rest of the mixture and serve immediately with chilli jam and extra fresh greens or seed sprinkles.
This recipe has been generously shared by Bettina's Kitchen. Check out their website for even more delicious plant-based recipes.