A classic campfire treat brought inside from the cold, using an oven to get the marshmallow centre toasty without leaving your kitchen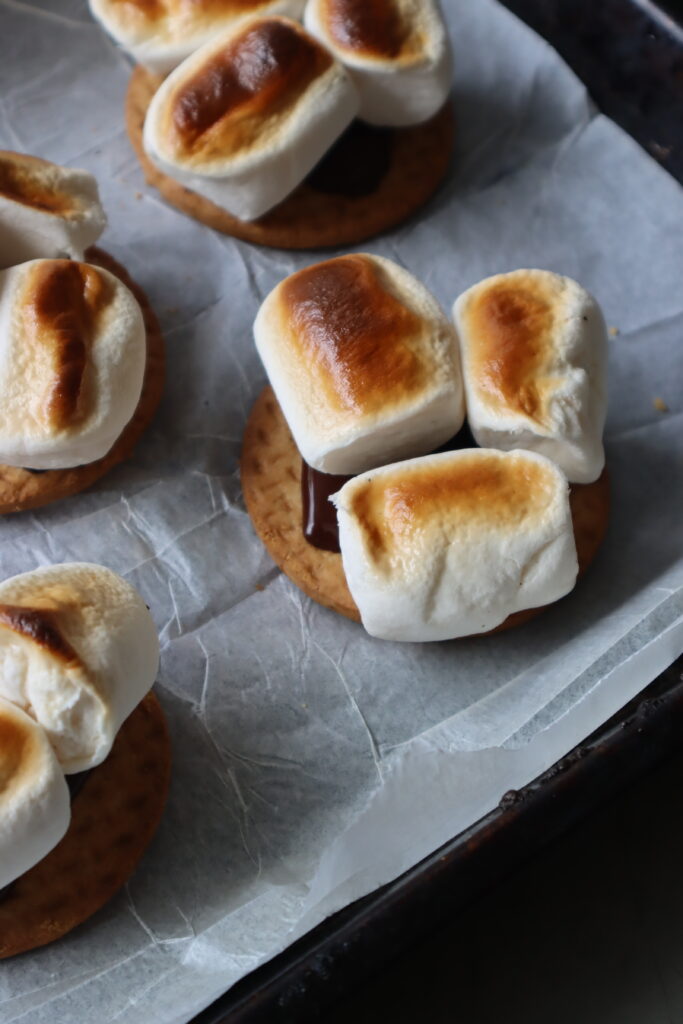 Ingredients
8

McVitie's Original Digestives Biscuits

12

large

vegan (friendly marshmallows (I used Dandies))

4

large squares of dark chocolate

or 8 of dairy (free milk chocolate)

Fresh strawberries

optional, to serve
Instructions
Preheat a grill or the broiler function in an oven. Place four Digestive or similar biscuits on a baking tray and top each with a square of dark chocolate. If you are able to use a dairy-free milk chocolate, you can fit on a few extra pieces as they will be less bitter.

Use your fingertips to lightly mush three marshmallows into each other so that they don't roll away, and place them on top of a Digestives biscuit before repeating with the others.

Place the baking tray under the broiler for 3 minutes, or until the tops of the marshmallows are toasted.

Remove the tray from the oven, and while still hot and sticky, press the remaining Digestives biscuits onto the marshmallow – press down to finish the S'mores. The sticky marshmallow should ooze out slightly and adhere everything together – if not, give the s'mores a blast in the microwave with 5 second increments until they cooperate.

Serve with fresh strawberries or just scoff while they're hot.
This recipe has been republished with permission from Zacchary Bird. You can find the original recipe and the deep-fried version here.