Chocolate and hazelnut are a match made in heaven. This shake is also packed with antioxidants and healthy fats!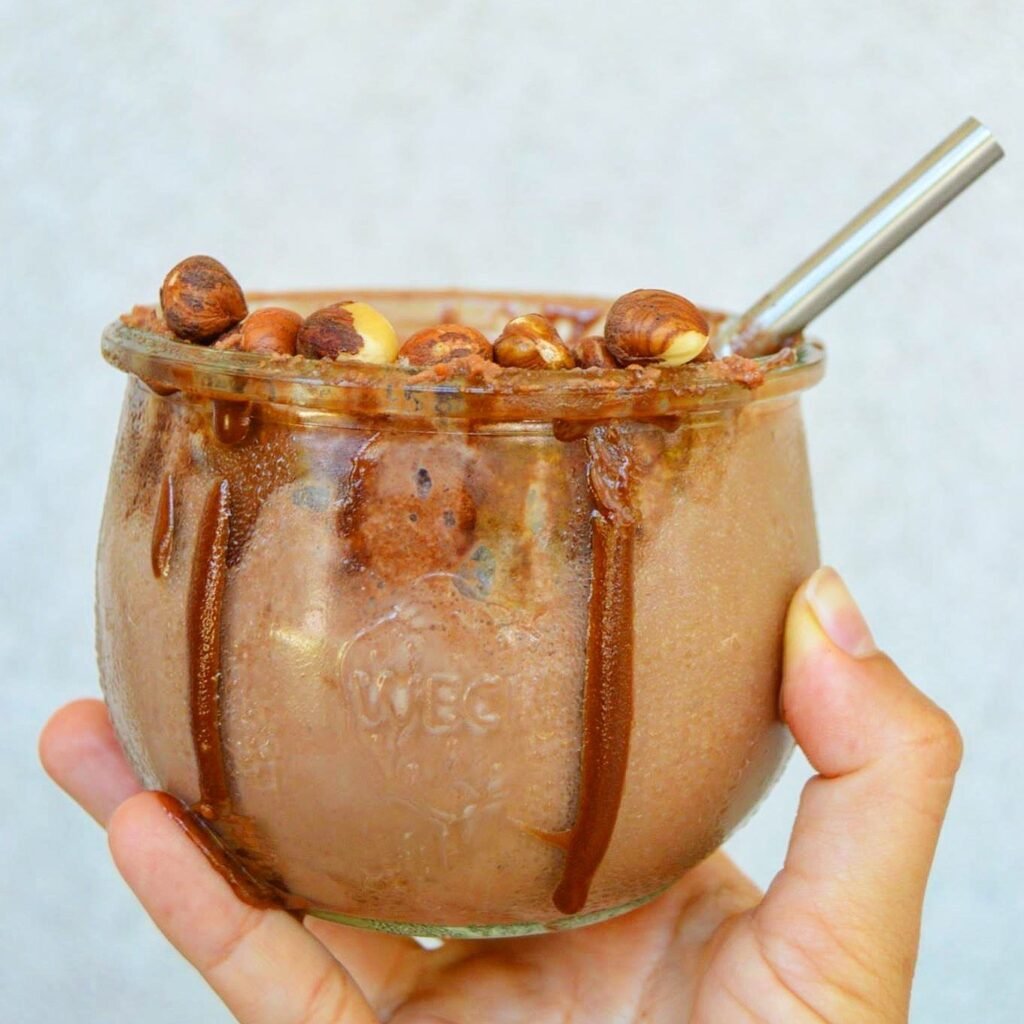 Ingredients
1 1/2

cups

hazelnut milk

homemade or store bought

2

frozen

ripe bananas

1 1/2

tbsp

cacao powder

1

tbsp

coconut butter

1

cup

ice
Toppings
1

2 tbsp vegan chocolate Nutella (I used Jem Organics)
Homemade Hazelnut Milk
1

cup

raw hazelnuts

4

cups

water

1/2

tsp

pink Himalayan salt

1

tsp

vanilla extract
Instructions
1. Place the hazelnuts in a glass bowl or large glass jar, and cover with filtered water. Allow to soak at room temperature for 12 hours or overnight.

2. Drain, and discard the soaking liquid. Rinse the hazelnuts once with filtered water.

3. Place the hazelnuts and water (as well as the vanilla and salt) and blend on high for 30 to 60 seconds, until the nuts are completely pulverized.

4. To strain, place a nut milk bag over a glass bowl, jar or jug. 

5. Pour the milk into the bag, twisting the bag closed, and gently squeezing it to pass the liquid through. 

6. Empty the hazelnut pulp aside. You can dehydrate the hazelnut pulp to use in smoothies or to make crusts.

7. Rinse your blender container, and pour the strained milk back in.

8. Combine all ingredients in a blender and blend until smooth and creamy.

9. Top with a drizzle of vegan Nutella or enjoy as it is!