These fries contain no oil but are filled with flavor. The trick is to use yukon gold potatoes: they crisp up nice on the outside and stay soft on the inside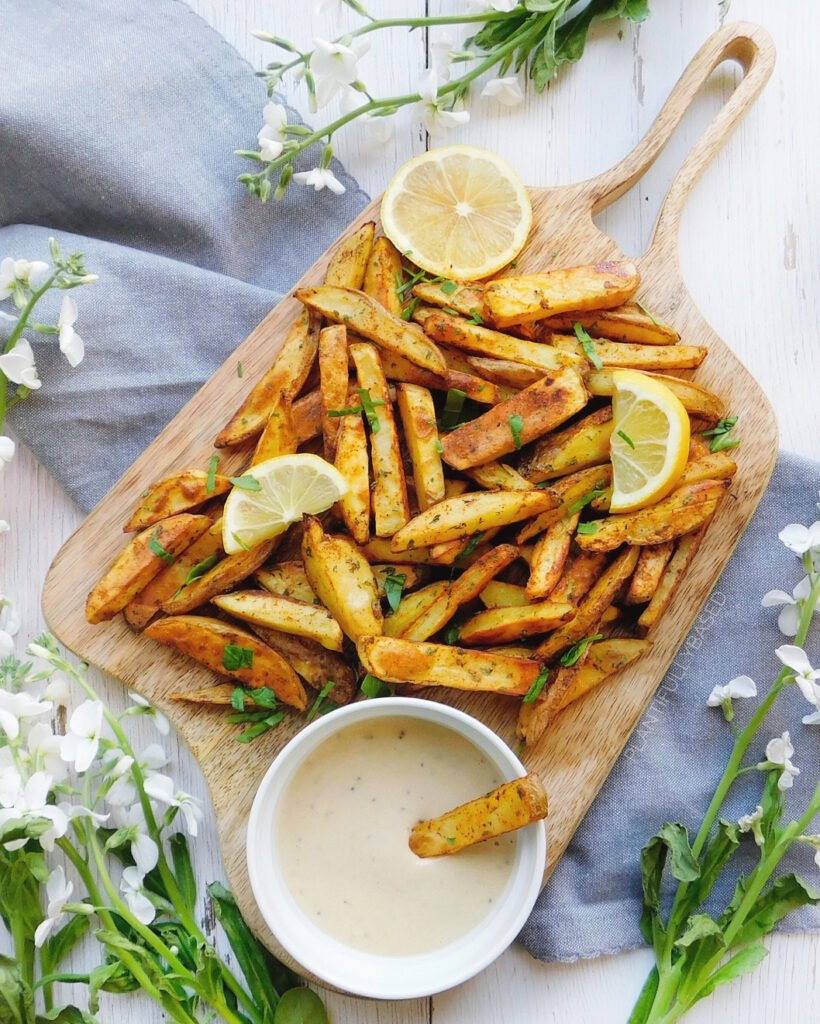 Ingredients
2

3 gold potatoes

1

2 tbsp garlic powder

1

tbsp

paprika

1

tbsp

parsley flakes

2

tsp

salt

1

tbsp

onion powder
Instructions
Preheat oven to 450F.

Begin by washing and if you like peeling your potatoes. I also like to cut out any little weird growths that come up on potatoes. Then cut the potato into quarters.

Cut your quarters into quarters and then slice the big wedges in half so you have long french fries.

In a bowl add your cut potatoes and seasonings. Toss to coat them well. If you want to use oil this is your time to do it. But make sure to get each fry coated in the seasoning nicely.

Onto a baking sheet lined with parchment paper place make sure to give each fry space. Do not pile them all onto of each other. You want one side of the potato to be down on the pan.

Place in the oven for about 30-40 minutes depending on your oven and flip halfway through. The nice thing about golden potatoes is they tend to cook a bit quicker. Be sure to test your fry after about 30 minutes to determine how much more cooking it needs.

You can dip it in ketchup, vegan honey mustard, cheese dip like I showed in the video or anything you want!