A healthy, delicious twist on a Malay dish, full of protein and no oil at all!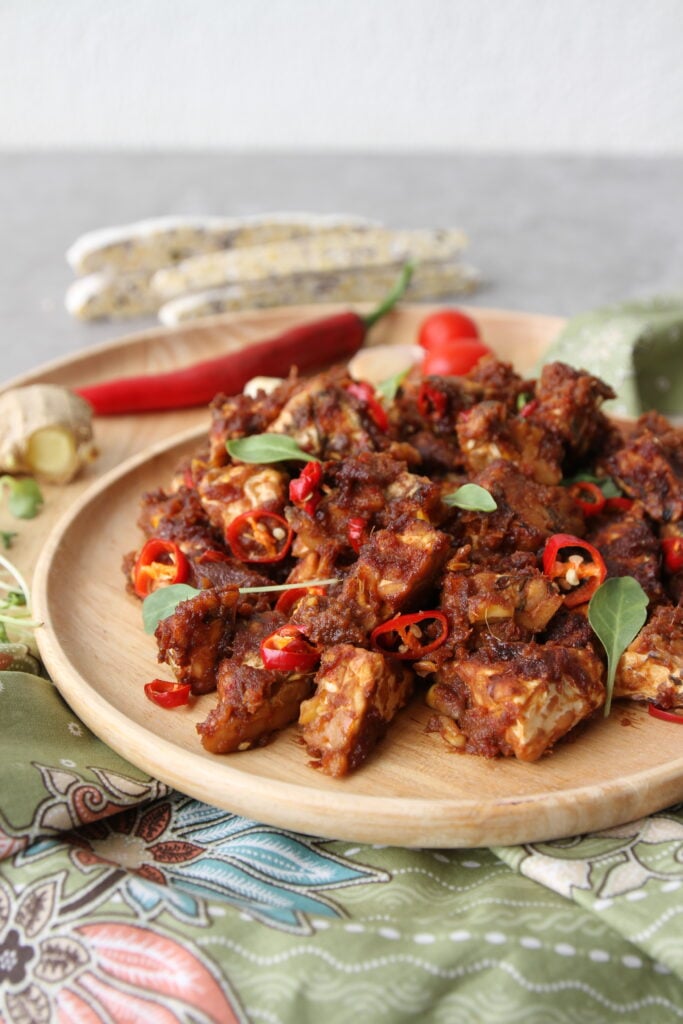 Ingredients
Sambal Sauce
2

fresh red chillies

one for processing, one for slicing2 shallots
Garnish
Assorted microgreens or spring onions
Instructions
1. Cut tempeh into triangles

2. Set aside sliced chili and sliced shallot.

3?. Sambal sauce: Process the remaining chili slices, shallot, garlic, galangal, tamarind pulp, tomato, ginger root, sugar, salt, soy sauce and miso in a blender till smooth.

4. Pour sauce onto tempeh slices and mix till well-coated. Add in sliced chilli and shallot.

5. Place tempeh mixture onto non-stick dehydrator sheet and dehydrate at 45 degrees Celsius for 2.5 hours or until desired texture. Alternatively pan fry the tempeh or bake in oven.

6?. Serve and enjoy!