What better way of starting your morning than a cruelty-free scramble?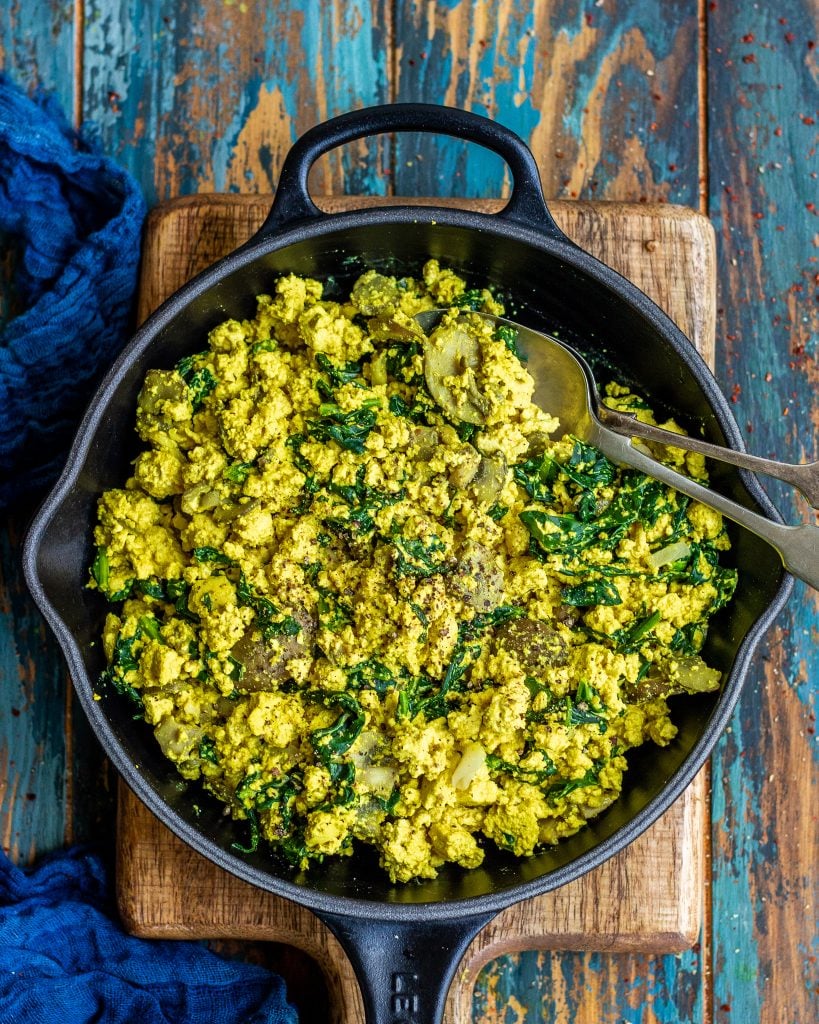 Ingredients
1

block of firm tofu

350g

4

5 chestnut mushrooms â?? sliced

A generous handful of chopped kale

1

2 cloves of garlic

2

tbsp

of nutritional yeast

A pinch of black salt

for that eggy flavour or normal salt

1/2

tsp

of turmeric

A crack of black pepper
Instructions
1. Add the mushrooms to a pan with a dash of water and cook for 3-4 minuets until they have reduced in size and all the water has evaporated. 

2. Add in the crushed garlic and stir. 

3. Add in the chopped kale and mix everything together.

4. With your hands, crumble the block of tofu.

5. Add in the nutritional yeast and cook for 3-4 minutes.

6. Finally, add in the salt and turmeric and mix all together.

7. Serve with some toast, avocado, extra veggies or whatever you fancy!
This recipe was republished with permission from HappySkinKitchen. Find the original recipe hereAre you interested in attending one of Elisa's workshops? Click here.