If you've never cooked with jackfruit before, try Mike Davies' 'meaty' jackfruit filling in a burrito for the perfect way to get started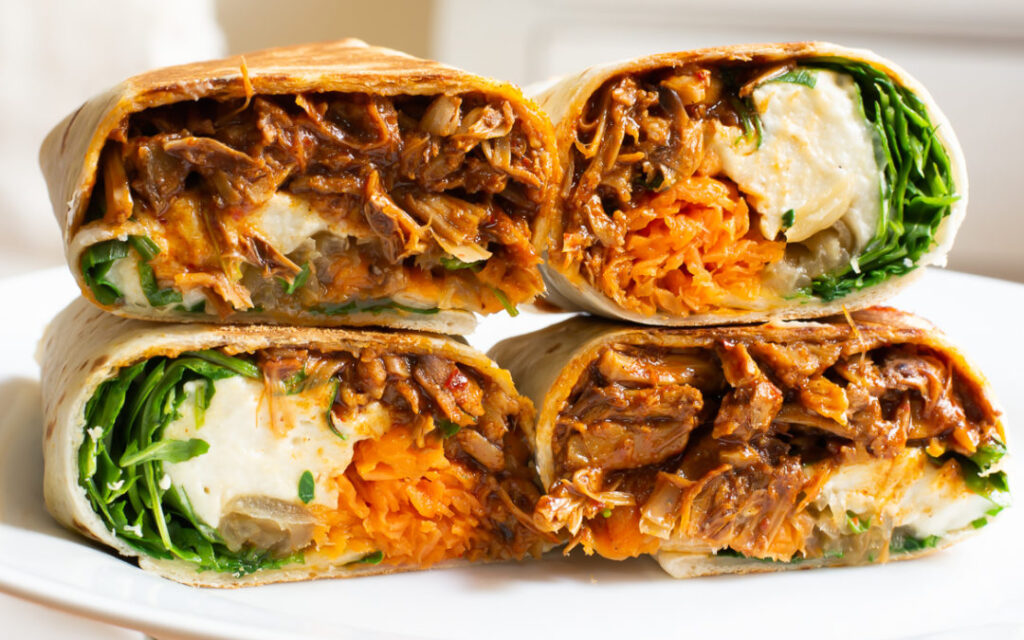 Ingredients
250

g

jackfruit

*hard core removed, ripped into smaller chunks and excess water squeezed out

25

g

ñora paste/carne de ñora

replace with tomato puree if you can't find ñora

125

g

water

5

g

cornstarch

2 tsp

15

g

tamari

1 tbsp

4

5 tbsp olive oil

1

tsp

pink himalayan salt

3

tsp

panela

a healthier sugar

1

tbsp

nutritional yeast

2

tsp

white vinegar

1

tsp

smoked paprika

1/2

tsp

ground cumin

1/2

tsp

garlic powder

1/4

ground cinnamon

1/8

tsp

ground black pepper
Instructions
1. Heat up a frying pan on medium to high heat, adding 3 tbsp of oil. Once the oil is hot add the jackfruit and cook until it's slightly crispy and lightly browned (around 4 minutes).

2. Bring down the heat to medium, add the paprika, cumin, cinnamon, salt, pepper and garlic powder and cook for 2-3 minutes, stirring continuously to prevent the spices from burning. Add the remaining 2 tbsp of oil now!

3. Mix the rest of the ingredients in a bowl with a whisk or in a blender and then add to the frying pan (then lower the heat to medium/low). It will be watery at first but within 3 – 4 minutes the liquid will reduce and thicken into a sticky sauce.

4. Use your sticky, smoky, sweet jackfruit filling in sandwiches, burritos, tacos, pizza or however you like! For this dish, I used the filling to make burritos with my sunflower seed mozzarella, some rocket leaves, grated carrot and some caramelized onion.