Brett Cobley demonstrates how to make the 'ultimate simple soup dish'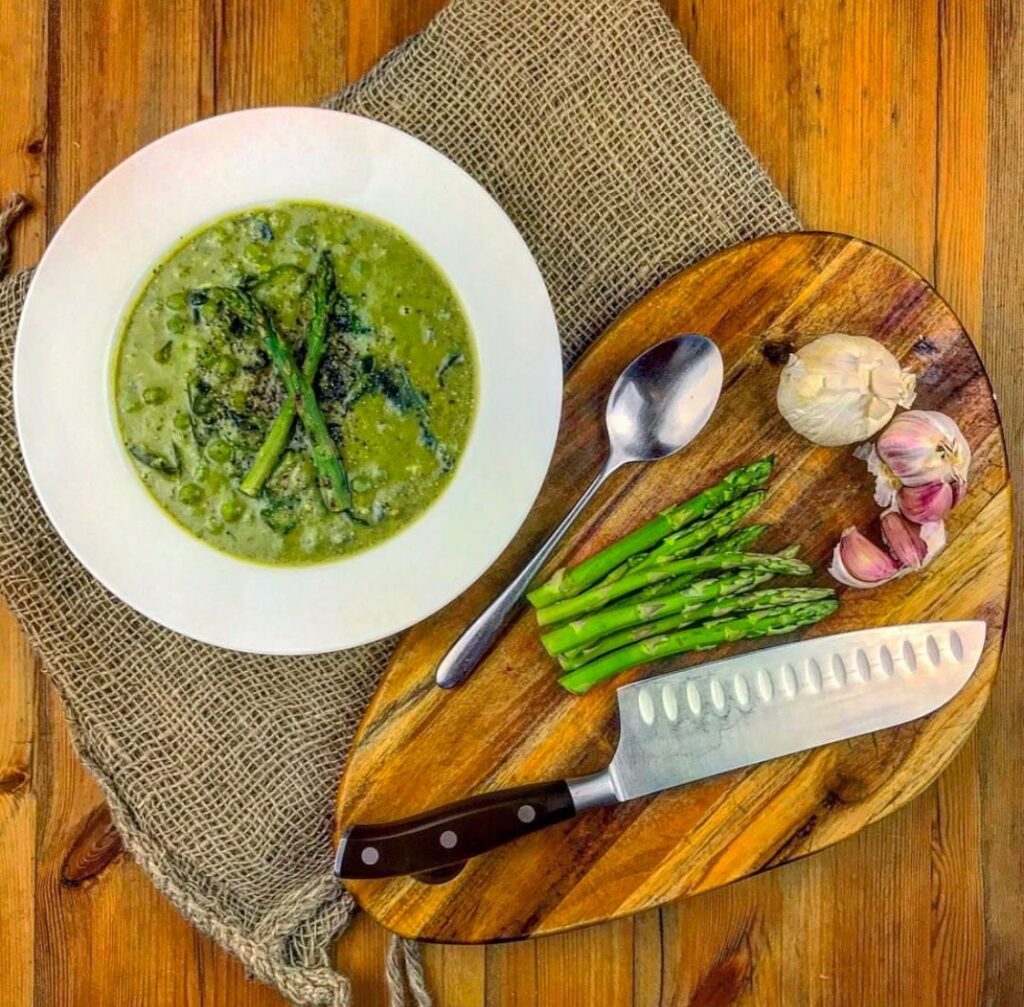 Ingredients
2

cups

of frozen peas

1

cup

of spinach

3

cloves

of garlic

1

table spoon of olive oil

4

teaspoons

of pesto

1

cup

of water

Optional 1 pinch of garlic pepper

1

pinch

of onion salt
Instructions
1. Add 1 cup of water to a sauce pan and add a high heat.

2. Add 1 cup of frozen peas to the water and leave for 5 minutes.

3. After 5 minutes add the water and peas to a blender and blend into a smooth paste.

4. As the peas are blending, chop 3 cloves of garlic and add to the saucepan with a table spoon of olive oil and fry on a low heat for 3 minutes.

5. Add the second cup of frozen peas and cup of spinach. Now add the blended pea mixture and stir.

6. Add in 4 teaspoons of dairy free pesto and stir into the mixture. If you choose to, now add the garlic pepper and onion salt and stir the mixture before leaving to simmer on a low heat for 10 minutes.

7. Serve in a bowl with fresh bread! Enjoy!
This recipe was republished with permission from Brett Cobley. Follow Brett here.