A great way to use up leftover mashed potato, gnudi are large pillowy gnocchi that you must make for dinner tonight!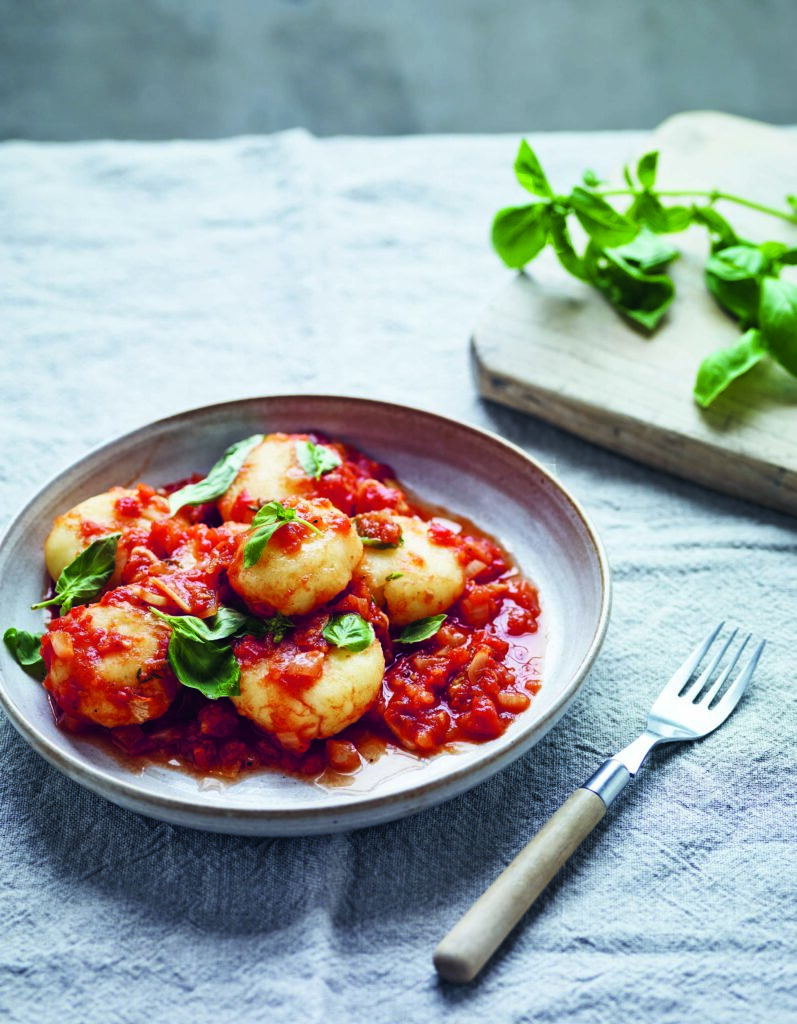 Ingredients
Gnudi
450

g

1 lb potatoes, peeled and chopped

100

g

31?2 oz/heaped3?4 cup fine cornflour (cornstarch)

salt and freshly cracked black pepper
Tomato Sauce
1

?2 onion

3

garlic cloves

3

large tomatoes

blitzed in a blender

1

tablespoon

tomato purée

paste

sprinkle of brown sugar

sprig of thyme

basil leaves

olive oil

for frying

salt and freshly cracked black pepper

nutritional yeast or parmesan alternative
Instructions
Start off by boiling your potatoes until nice and soft, then drain until dry. In a
large bowl, mash the potatoes and add the cornflour, salt and pepper to taste and knead until you have a nice dough. Divide up into balls by using a small-
size cookie scoop and set aside.

Heat a little olive oil in a pan and fry the onion and garlic until nice and soft.


Add a sprinkle of brown sugar a tablespoon tomato purée and three large fresh tomatoes that have been blitzed in a blender and let the sauce simmer for 5 minutes.


Finish off with salt, pepper, fresh thyme and basil and set aside.


Bring a large pot to a boil with a teaspoon of salt and gently ladle in the
potato gnudi. They will be ready when they come off the bottom of the pan
and float up. 

Once ready gently add to the saucepan with the tomato sauce and cover. Sprinkle with a few sprigs of fresh basil and eat straight away while still warm. 
This recipe has been generously shared by Bettina's Kitchen. Check out their website for even more delicious plant-based recipes.