Beat the heat with this gorgeous Gazpacho!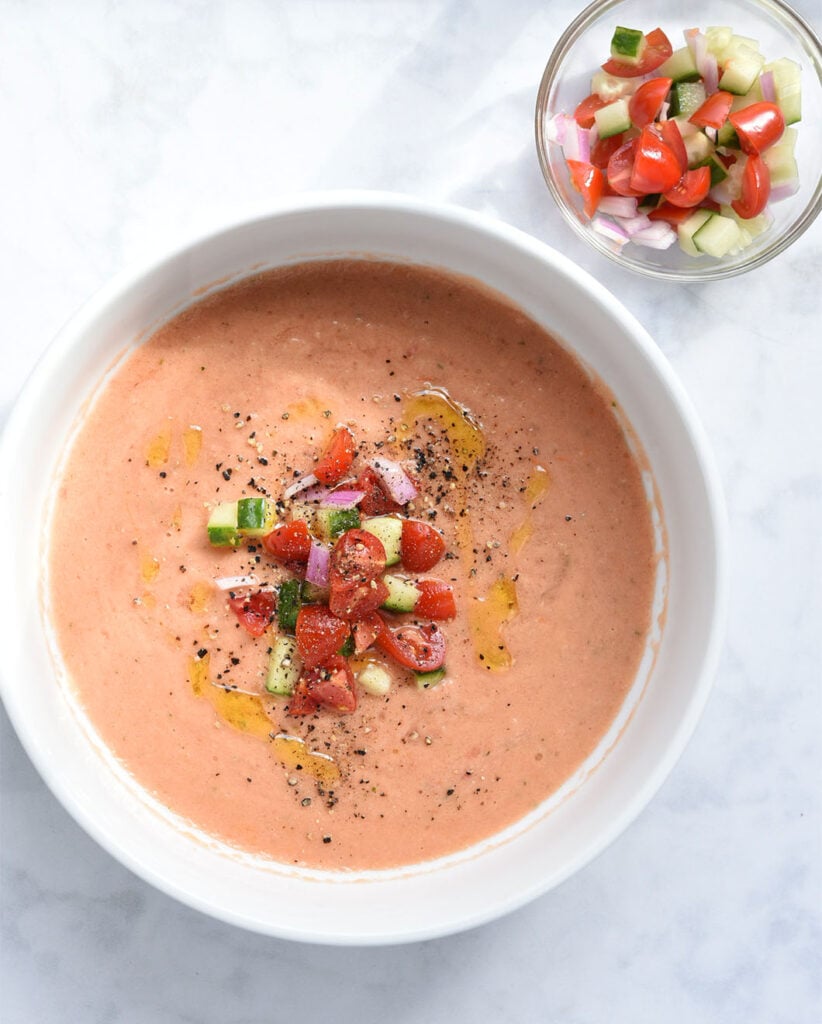 Ingredients
· ~2 lbs ripe red tomatoes washed

cored and roughly chopped

· 1/2 English cucumber roughly chopped

· 1 Anaheim pepper deseeded and roughly chopped

· 1/4 red onion peeled and roughly chopped

· 1 cup canned butter beans drained and rinsed

· 1 clove garlic peeled

· 1 1/2 tbsp sherry vinegar

· 1/2 cup extra virgin olive oil

· salt & pepper to taste
Instructions
o Add the tomatoes, cucumber, green pepper, red onion, butter beans, garlic &sherry to a high-speed blender. Depending on your blender size, you may need to work in batches. Blend until smooth.

o Stir in the olive oil.

o Chill for at least 1 hour. Serve cold, seasoned with salt and pepper. Diced tomato, cucumber and red onion can be used as garnishment.