Move over baked potatoes, smashed potatoes are the new kid in town!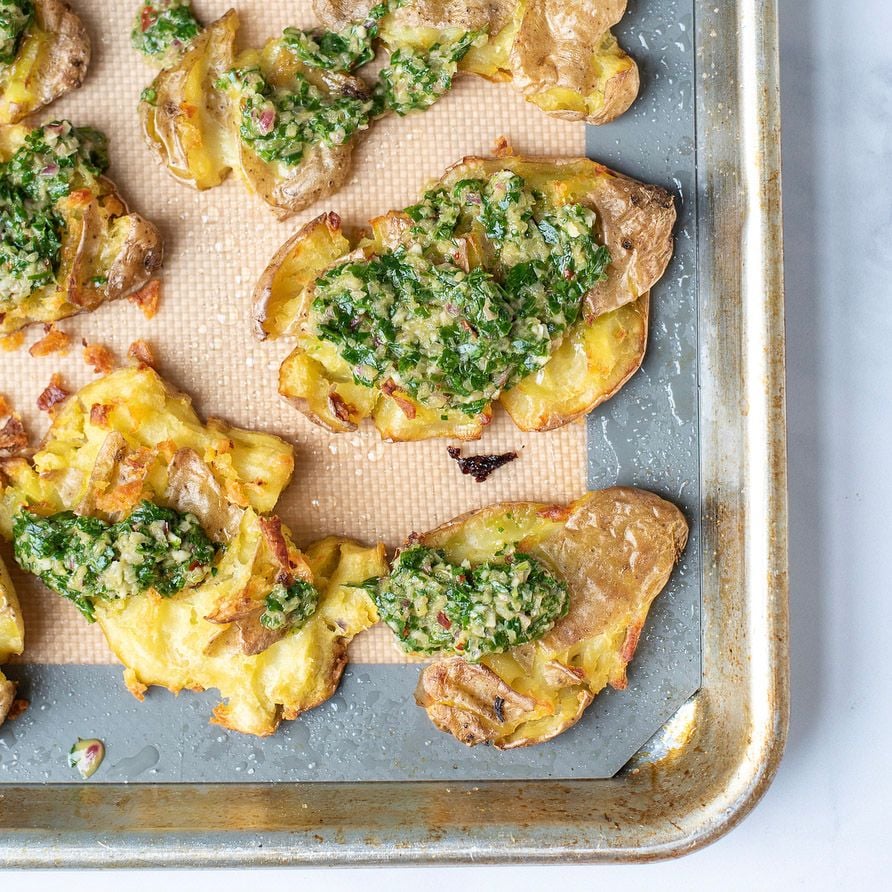 Ingredients
1.5

lbs

fingerling potatoes

2

tbsp

safflower oil or other heat

tolerant cooking oil

1

tbsp

garlic crushed

1

tsp

salt

chimichurri sauce
Instructions
Carefully wash the potatoes. Leave the skins intact.

Preheat the oven to 400º.

Set up a steamer basket in a large stockpot with 1-2" of water in the bottom. Bring to a boil. Add the fingerling potatoes and steam for ~20 minutes until the potatoes can easily be pierced with a fork.

Prepare a baking sheet with parchment paper or a silicone baking mat. Arrange the steamed potatoes on the sheet, allowing for space between each potato.

Using a potato masher, smash the potatoes until they are ~ ½" thick.

Drizzle with the safflower oil and evenly distribute the crushed garlic. Sprinkle with the salt.

Bake on the middle rack for 40-45 minutes until the potatoes' edges are browned and crispy.

Serve with chimichurri sauce, following the recipe linked above to make fresh if required.