These gorgeous tarts have a creamy and tangy lemon custard layer, topped with sweet fresh Strawberries.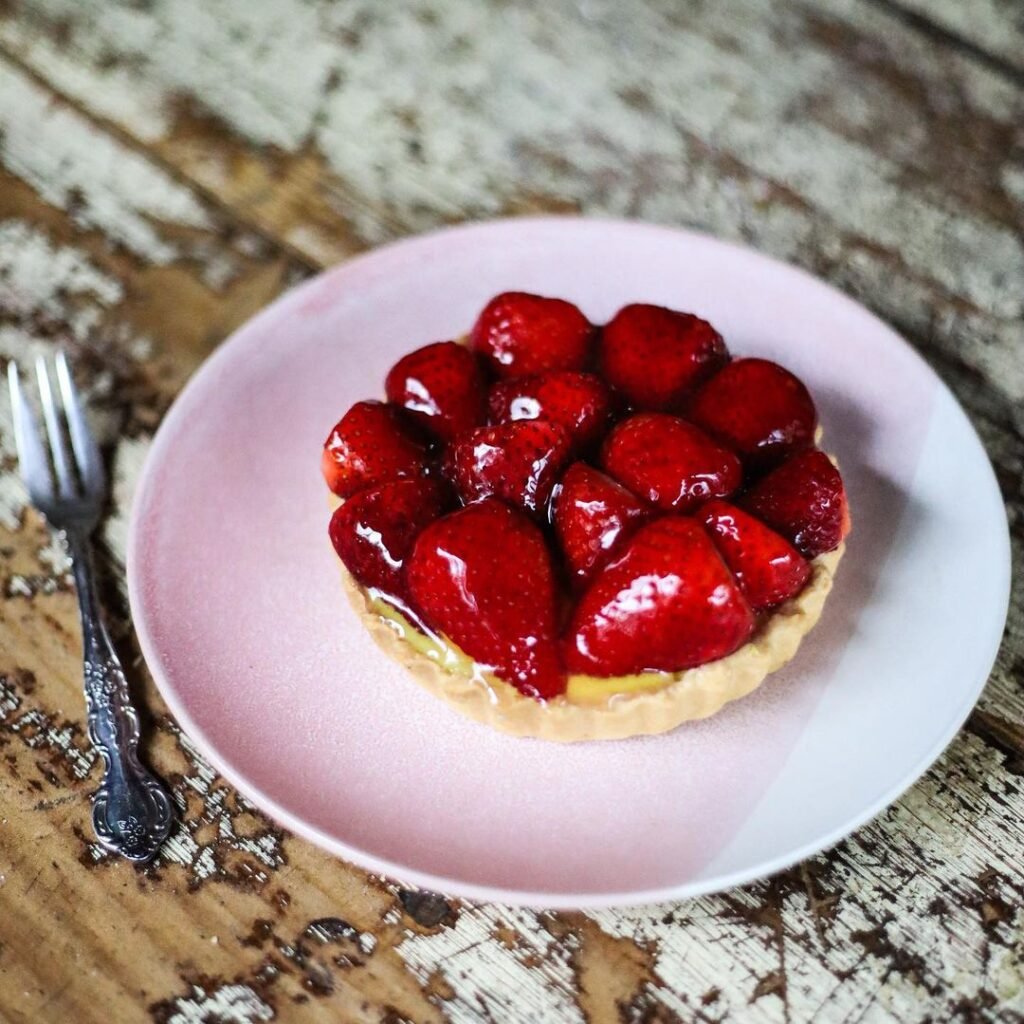 Ingredients
Pastry
1/4

cup

vegan butter

1/4

cup

icing sugar

1

cup

flour

1/4

tsp

salt

2

tbsp

soy milk

cold
Filling
1

tbsp

lemon

zest

1/2

cup

lemon juice

1

cup

coconut cream

3/4

cup

caster sugar

1/2

tsp

agar powder

1/2

tsp

turmeric powder

3

tbsp

corn flour

3

tbsp

soy milk
Strawberry Jelly
3

tsp

strawberry essence

2

tsp

corn flour

4

tbsp

caster sugar

500

g

strawberries
Instructions
Place all pastry ingredients in a food processor except the milk and pulse until a bread crumb consistency forms ?

Add the cold milk and pulse it in. ?

Remove the blade and use your hands to clump together the pastry into a rough ball?, before turning it out onto the bench 

Roll it out into a 3ml round sheet ?

Brush a 9 inch loose bottom tart tin with a little vegan butter and lay the pastry in?

Press it firmly up the walls of the tin and in the base?

Remove excess from around the sides

Lay a sheet of baking paper on top of the pastry and fill it with baking beads?

Bake for 30 minute at 180. ?

Combine the turmeric, corn flour and milk to make a paste ?

Combine the paste with all other filling ingredients in a saucepan and whisk frequently until it gets very thick. ?

When the pastry is done remove the baking beads?

Fill the pastry case with the lemon curd, smooth it out and give it a jiggle, then let it set in the fridge for at least a few hours

Cut the strawberries into halves and layer them on top of each other over the tart

Mix all the ingredients of the jelly in a saucepan and then turn the heat onto medium

Whisk it together until it gets very thick

Let it cool slightly then use a pastry brush to brush a generous layer over the strawberries.
Let set in the fridge overnight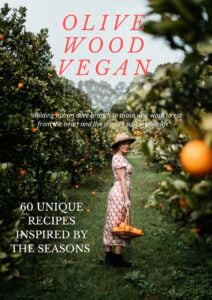 Get yourself the Olive Wood Vegan Ebook here!
This recipe was republished with permission from Olive Wood Vegan. Find the original recipe here.